Photo Hunt theme today is Blue. What better way to portray the Photo Hunt theme than the clear blue skies of Jamesport, Missouri. You know how much I love the country side so a trip to a town with 505 residents was even more exciting for me. As we head off to Jamesport, I notice the sky is a lovely blue as the sunshine starts to beam and the green grass starts to gleam from afar. Not to mention the bales of hay.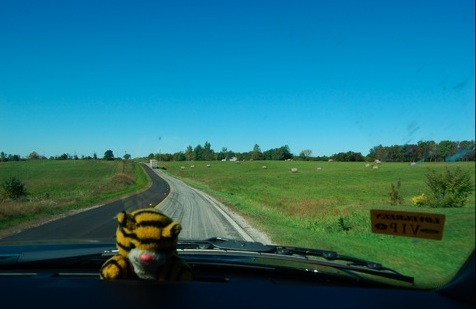 It's rare to see perfect blue skies in a tropical country like the Philippines. I'm not seeing any clouds. Such perfect day it was! I just had to capture the beauty by taking photos of the pristine blue skies as my brother and I head off to our destination with Kippy Cat as my travel mascot.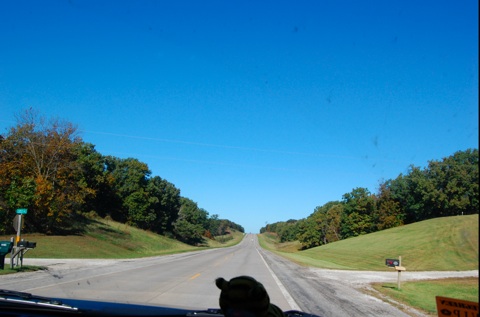 Jamesport is a small town nestled in the rolling hills of Northwestern Missouri. It is also home to Missouri's largest Amish community and hosts a large number of both Amish and English shops and activities that cater to tourists wanting to return to days gone past. I am one of those tourists.
I was excited to buy some freshly baked bread from the Amish bakery but first, I held the moment in my hands as I marveled at the blue skies.
I even took videos of the blue skies and the countryside so I can remember the joy as I passed through the peaceful Amish countryside. Our first stop was the H & M Country store, where they sell spice, food supplies and many dried processed foods.
With cloudless clear blue skies all day, sunny and with temperatures in the mid 70's (F), it was a perfect day, made even more special because I was with my brother.
Do you like the color blue?