Photo Hunters theme this week is Childhood and I want to present my daughter, Lauren riding a purple dinosaur at a park in Singapore.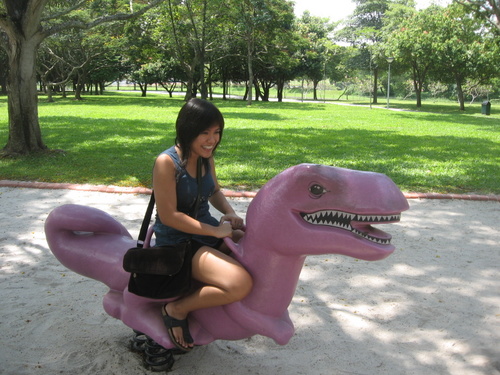 Lauren is 21 years old but still enjoys playing in the park. Last March, she graduated from college and my graduation gift was a trip to any Asian city. So here she is, enjoying herself in the park.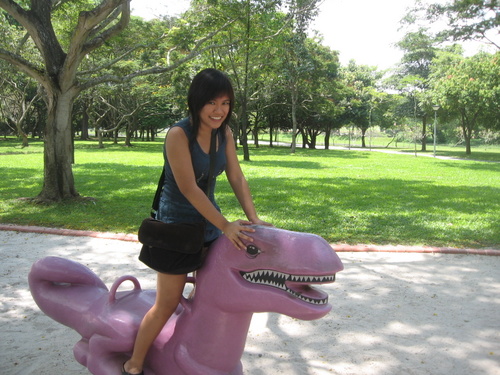 Speaking of Lauren , she asked me to plug her podcast where she showcases some original songs from their band (which has no name yet). So please visit her podcast blog.