What better way to show off the Pink theme for Photo Hunt than a girl's 18th Birthday celebration?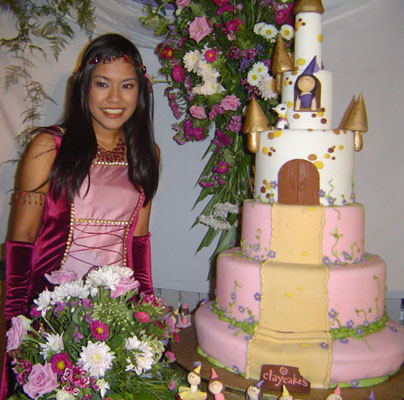 Okay fine, my daughter's 18th birthday debut celebration was over 5 years ago and she'll never know I posted this (yes she might get a bit peeved) because she is in New York right now for a three week vacation. She wrote about her Fairy Tale debut party in her old blog. Much as my daughter dislikes the pink color, I (the stage mother) ended up using it as the main debut's color theme. Even her tulips were almost pink.

I did use multiple shades of pink and light purple and other pastels to maintain the soft, delicate, and playful nature of pink. There were also touches of the darker shades of pinks and purple and burgundy in the flowers and her dress.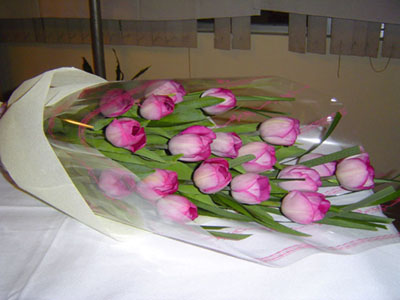 So it wasn't cotton candy , bubble gum and sugar and spice and everything nice. The combination of the pastel and the stronger shades of pink symbolized the wonderful transition from little girl to an adult.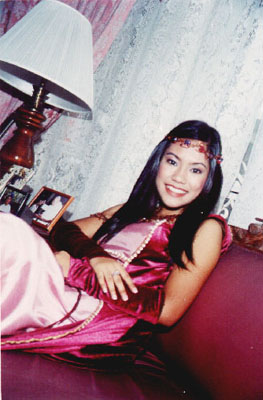 Of course you know that the pink color is the universal color of Love, which makes it a perfect feng shui color to soothe the energy. Its gentle and delicate feng shui vibrations have a proven comforting effect on one's behavior like soothing the heart and filling it with love.
Asides…5 years ago, I was twenty pounds heavier even though it isn't too obvious in this photo below because I hid half of my body behind Lauren.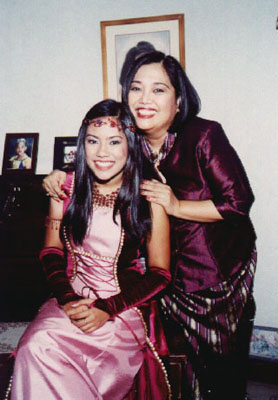 Is pink your favorite color? Variations of pink colors are Salmon, coral, hot pink, fuschia, blush, flesh, flush, fuchsia and rose.