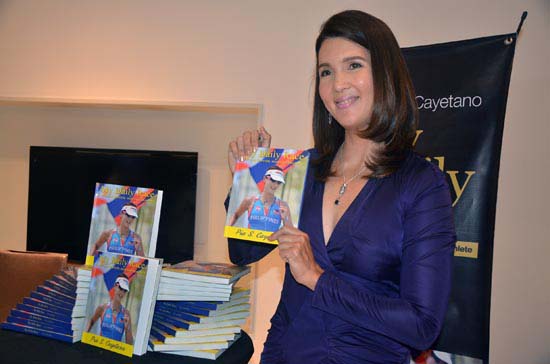 Most politicians are the same all over. Nikita Khrushchev says it so well , " they promise to build a bridge even where they is no river." As editor of Blog Watch, I make it a point to disclose political affiliations. It is a good thing I knew Pia way before she got married, had kids and became a senator. Even my girls could not shake off their shock and pleasant surprise that their Tita Pia is a senator. Not just an ordinary senator mind you. Pia is an extraordinary senator. I am really proud of her achievements unlike some senators who I feel don't work for the good of the country.
How could I say no to the book launch of a friend and a good Senator?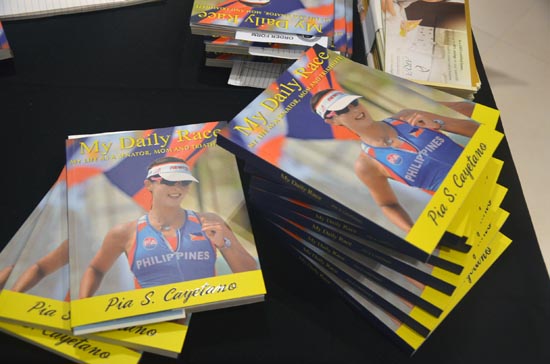 Her book is called "My Daily Race", culled from selected blog posts at mydailyrace.com. She started her blog five years ago, probably the same time I started mine. She called it "My daily Race" because it was …"striking a balance between my work in the Senate, my kids and doing the things I love. There is no prize at the end of each race, but there is joy and peace in knowing that I did my best, my children are loved and that life is better for people whose paths I have crossed."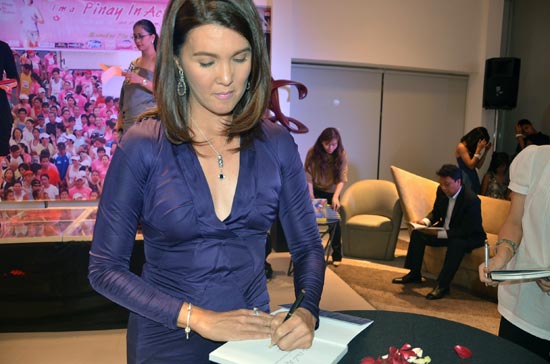 Media often want to portray her as a triathlete neglecting the good work she does in the Senate: on Women and health issues. Social legislation which is her strength does not hog the headlines the way her brother, Allan Cayetano does. She also admits that she does not have the skils to produce words like a rapid fire machine gun like her mentor (Senator Miriam) does.

Video at the book lauch: Pia talks about the reasons behind the book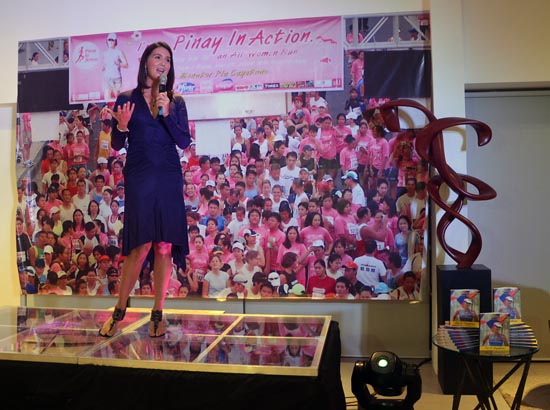 Blogging was an option so she could write about her work, not just as a Senator but the work she does outside of the Senate and her life as a mom, a triathlete and the many other things that she choose to or have to be. Blogging was an opportunity to publish her thoughts and work even if traditional media considered it newsworthy or not. When it came to senate work, public work seems to be limited to sensationalized investigative hearings held by the Blue Ribbon Committee.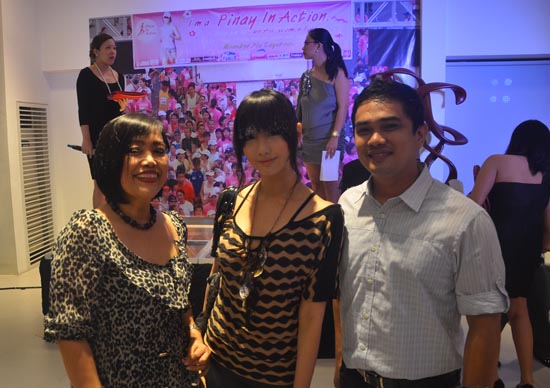 Many have started to notice Pia's work as an advocate for women's rights health and the rights of other minorities. No wonder she was re-elected in the last 2010 elections. The reproductive health bill is discussed over social media and she is quite popular among the RH Bill supporters.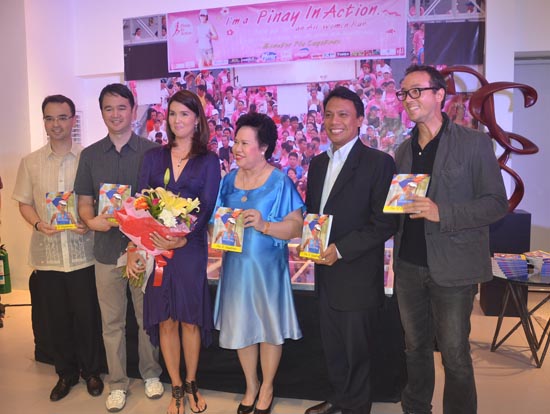 I no longer wonder how she remains cool and collected during RH debates at the Senate. It helps to have a high level of endorphins from running. It helps deal with the negativity at work. Somehow, I agree that senators should do some exercise in between sessions just to be more level-headed in their debates.
Pia and I share similar losses: the loss of a son and a father the past decade. Pia was there to hold my hand during the wake of my son and even took time to talk to me. She even ordered a grief recovery book from the states.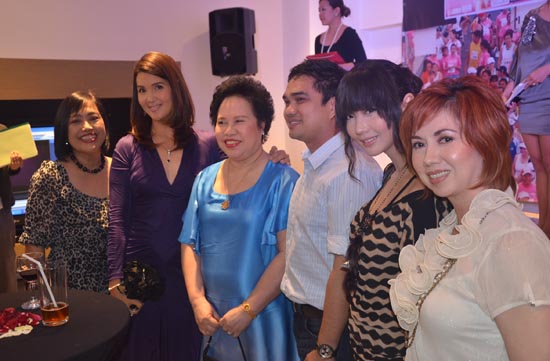 In a way, her book is a grief journal since many entries were written while she was grieving either for her son, dad or her grandmother. It can also be a self-help book if you want it to be.
The book is not meant to picture her as anything more or less than who or what she is. It simply is what it is. Her objective is simply share her life experiences and answer the questions that is often asked of her…what is it like to be a senator? a triathlete? a working mom.
Though she has a good support system at her home and workplace, there are some days that things don't fall into place.
But she picks herself up and try again.