You have always heard me say over and over again that we cannot control people's actions, attitudes and even events. The only thing we can control is our attitude. But it isn't that easy. One of the choices in recovery is choosing what we want to think and using our mental energy in a positive way. Positive thinking can be extremely difficult in stressful situations. Positive thinking does not mean thinking in an unrealistic matter or reverting to denial. If I don't like something, I respect my own opinion. If a problem hits me, I am honest about it. If something isn't working out, I accept reality. I don't have to dwell on the negative portions of my experience.
One way to empower the good is through affirmations which are just simple positive statements.
1. I'm glad I have a loving husband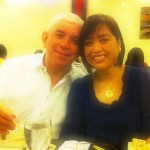 I am blessed with a loving husband who thinks the world of me, who showers me with hugs, a massage, kisses in the most random of situations. Every day without fail, he affirms his love for me. Despite his quirks, his goodness glows more. We are in a loving and healthy relationship as we continue to rediscover each other every day. It's like falling in love over and over again. And as Lauren takes this photo of us, I note the twinkle in our eyes that show the depth of our undying love. What more can I ask?
2. My life is good.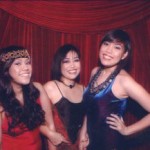 I am a cool mom to two lovely and independent-minded girls (and a son who is forever 6 years old in my heart). My life is not perfect but it is good enough because others have it worse. Other families I know lost their spouse and all their children. Even if I know my life is good, I try to help others cope with their loss in any way I can.
3. I love myself.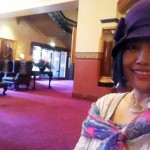 I love myself enough NOT to allow people (even my own family) to control me or keep me from caring for myself. I take time to take care of myself. I pamper myself weekly at the beauty salon, take daily workouts at the gym, chill with friends, shop for trendy clothes , meditate in my Zen room or just zone out in front of the TV.
4. What I want and need is coming to me…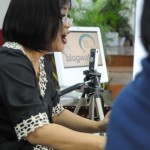 I don't need all the material wealth in the world yet I seek financial independence in my old age. I am blessed with an online and offline business that is fun, profitable and not too stressful. I help others in my own quiet, anonymous way without having to toot my horns. God will be the judge of that.
5. I'm glad I 'm alive today.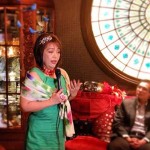 Five deaths in my immediate family have struck me the past years. Whatever words or insults have been hurled at me is nothing compared to the pain of losing my loved ones. I have had it worse so I know I can hurdle current challenges. Think about it. Life is short. This place we live in is only a temporary place. I look forward to eternal life in heaven and be reunited with my son, my mom, my dad, and my 2 brothers (Reuben and Oscar) Meanwhile, I will continue working on my online and offline advocacies to make life worth living in this temporary place.
So when you think the world is against you, just say this:
Today, I will empower the good in myself, others and life. I'm willing to release, or let go of, negative thought patterns and replace them with positve ones. I will choose what I want to affirm, and I will make it good
If you still have difficulty, contact me and maybe we can meet up for coffee.