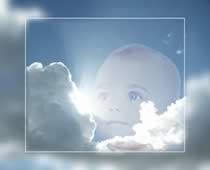 Last Monday, I was surprised to receive a text message from Cathy to pray for her surgery scheduled for 7:30 AM. That surprised me. I knew she had thyroid consultation and a complaint on Mittelschmertz (German for "middle pain") and some pre-menopausal symptons. I knew something was up with Cathy because we see each other everyday, well "online" that is. So that worried me when I didn't see her for two days. Anyway, I thought they found something in her thyroid gland which required an emergency operation. I can imagine the shock of this sudden decision. I thought of visiting her yesterday but then it was my husband's 47th birthday. Besides , I thought she might not be able to chat because of the pain around her throat area. So I took a chance this morning to visit her at the hospital. Cathy was in high spirits ever grateful for the successful operation and God's faithfulness.
So they found something in your thyroid?, I was skimming around her throat area wondering where the incision was done.
I was puzzled.
Cathy said "No, I had an ectopic pregnancy"
I was stunned. [tag]Ectopic pregnancy[/tag] can be fatal. In fact , she was already bleeding internally and had lots of clots. No wonder she couldn't attend our August 19 meeting of the Compassionate Friends. Imagine she was bleeding for more than 10 days not knowing she was pregnant all along. Anyway, Cathy will blog more about God's faithfulness in delivering her from danger. The question that piqued my curiousity was " are you grieving?". She doesn't know yet as everything happened so soon and she is still processing the past day's events.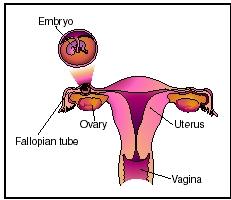 That Monday, I also received word that my sister-in-law lost her more than 8 weeks old baby. I know they wanted this baby so much as they only have one child. .
A baby did not have to be born after nine months in order to be loved and treasured. A baby was anticipated and wanted and it was taken away without permission, consent or notice. The loss needs to be grieved and mourned by the parents but they need to be reassured that there is no timeline on the grief process. A [tag]pregnancy loss[/tag] is not something that someone just ""gets over" in a matter of days. It is a true loss, just like the loss of a pet, the death of a family member or a friend. A pregnancy loss is a real loss. Their feelings should not be minimized with an unkind comment and their loss must not be trivialized. Too often, those closest to us – our friends and family members – tell us what they think is the right thing to say but is really the last thing we should hear:
""It was God's way"
""It was better that it happened now, rather than later"
""At least you have other children"
Each of the above statements might be true but none of them offer comfort or take away the pain. Support for preganncy loss is available around the world and even in our mission, The Compassionate Friends Philippines.