Contact #SoMoms at [email protected]. Visit our #SoMoms community
Using the monicker ""momblogger" was a matter of convenience. I wanted to be called by my first name. You know how Filipinos are. There is always a title before one's name like Ma'am, Miss or Ate. The evolution of my online name was more for vanity's sake. I didn't want to feel old online. Years later, how would I have known that personal branding would define my online reputation and the focus of my advocacy?
Not so long ago, blogging was a popular medium. Blogging was a platform to share my story on how I lost my beloved son. There is hope after a loss of a precious child. There is a new normal , a new life after a loss of a child. The platform served me well because I was able to reach out to readers with similar losses. Twitter came but I used it mainly for broadcasting my daily grind . Then facebook, instagram, pinterest and other social networks soon sprouted. It is not just mom bloggers anymore.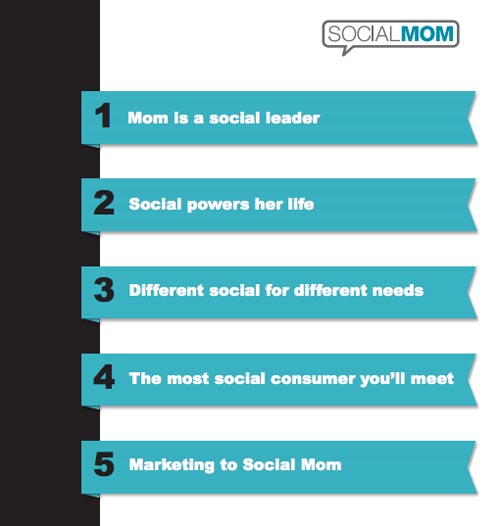 The rise of social media moms is a new force to reckon with. According to the 2013 Social Mom report in the USA ( see study below), "moms in general tend to be heavy users of all the major social networks: YouTube, Instagram, Twitter, Pinterest, and Google+. They also tend to have larger networks of friends and followers than the general population."
1. Mom is a social leader
2. Social powers her life
3. Different social for different needs
4. The most social consumer you'll meet
5. Marketing to Social Mom
Social moms in the Philippines are not just heavy users . They are influential in their community.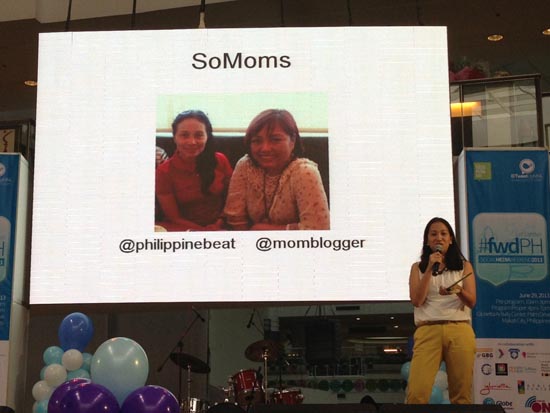 Nuffnang was the source of digital ads for this blog for the past five years. It was time to move on to a community that can effectively deal with moms as an empowered consumer. Brands dictate too much on their own agenda but do they really care about mothers' needs? Have they been communicating with us effectively? Whether we like it or not, the communications world is rapidly changing. Emerging media is ""the evolution of utilizing technology to share information in new and innovative ways.
It must have been fate that Mommy Mundo SoMoms came into my life early this month. This coincided shortly after I raised objections to Mead Johnsons' sneaky #BestStartswithDad campaign ads in my blog.
Together with my good friend , Jane Uymatiao, we are the newest members of this wonderful community of social media moms. During Social Media Weekend, Janice announced that we are the newest members of the #SoMoms community . It is with great pride and joy to be with the mommies of the #SoMoms community. I feel positive with this community.
What is Mommy Mundo #SoMoms?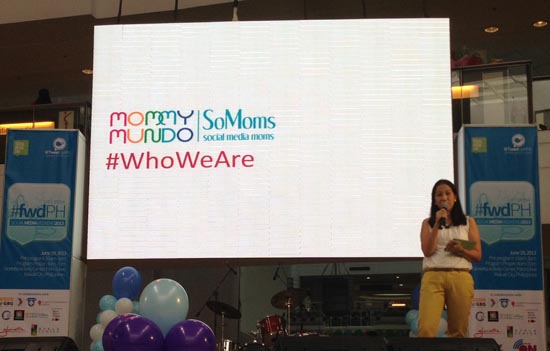 We are a collective of moms who are active on social media and have unique voices and points of view that are relevant to moms like us.

We have individual beliefs and advocacies covering a wide range of concerns that most moms today have namely, breastfeeding, babywearing, natural parenting, time management, mompreneurship, home management, beauty and fashion, health, and more.

We are passionate about sharing our discoveries with other moms, giving advice, creating conversations and building relationships online with our readers and followers.

We are proud to be social media moms. We are always online. We recognize the responsibilities of being an active influencer in social media and celebrate the opportunities that come our way.

Contact us at [email protected].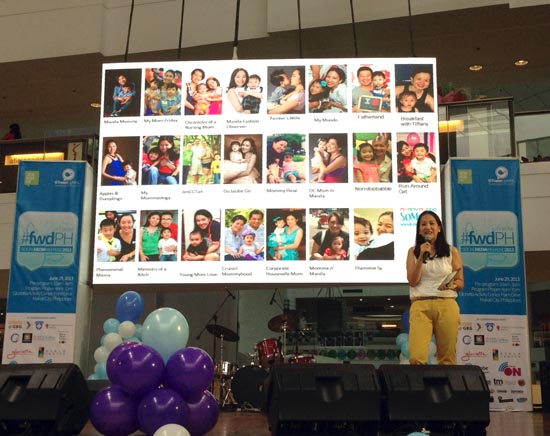 Marketing to Social Moms
With the help of our community, I hope digital advertisers shift their strategy and listen to our parenting needs and aspirations. The 2013 Social moms study reveal some tips:
1. Recognize she's different, and so are her needs; how and what you talk about matters
2. Create a give-and-take relationship based on what she finds valuable
3. Listen to her. Act on what she says; if she asks a question, answer it – every time
4. Talk to her about things that have nothing to do with you
5. Support her busy life, don't make demands, nurture her journey
The Social Mom is well connected and influential in her community. Moms like Jane and myself who transitioned from active parenting to being involved parents must not be underestimated.
Advertisers and brands seem to forget or underestimate a growing circle of Mom influencers and advocates who no longer have young kids. This group of Moms are my generation — older women, social media savvy, still involved with our families, wiser (we would like to think) after many successes and failures during our parenting years. We have survived the schooling years of our kids, even going as far as sleepless nights helping them with exam preparations, homework and projects. We graduated from tutoring as our kids graduated from school. We saw them through struggles to find employment on their own. We have been there through their heartbreaks and relationships. We have worried over them as they traveled to foreign lands. We have prayed each day for their protection as they drive off to work. And we remain a presence for them even if some of them have already left the ""nest" to settle somewhere else.
I am not a political blogger

I hope digital advertisers understand the advocacies I support. I am not a political blogger. I am a citizen advocate. As a mom blogger, I cannot isolate myself from the larger society. Yes, I may seem controversial but I do this to advocate social change.
My concern is to nurture both my family and community. Dealing with politics is incidental. Sometimes when you want change, the best way to attain is to through political means. But politics is not an end in itself but merely a means to an end. I use social media to drive an advocacy, to push for social good.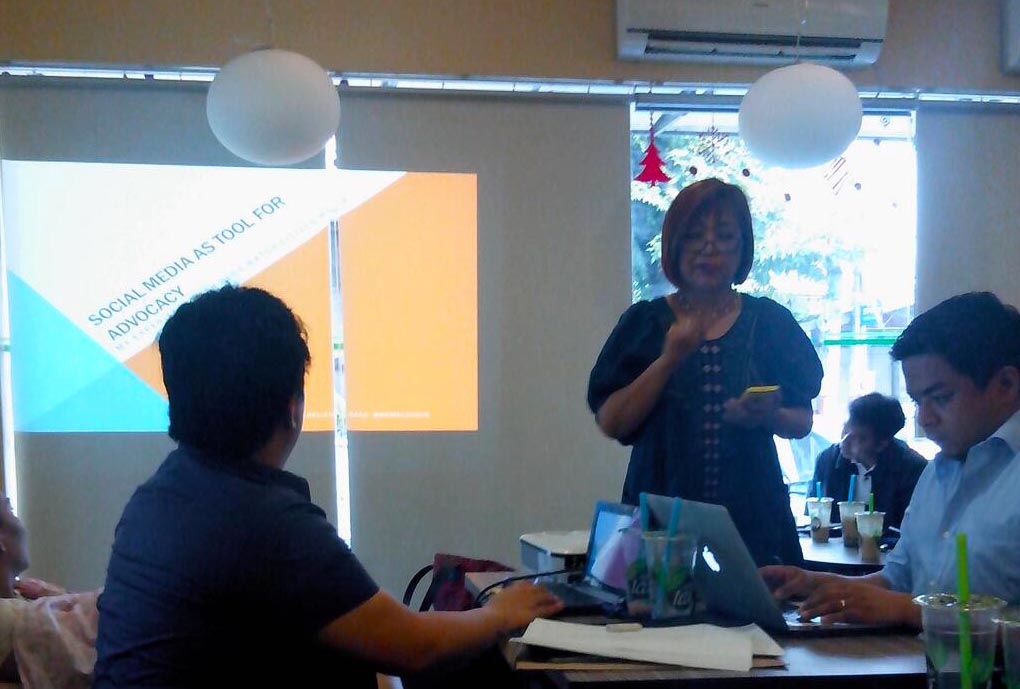 This change benefits the country and eventually improve the business climate. Moms may react differently on specific issues but we all have a common concern : our children's futures unite us.
Most of the moms in the #SoMoms community are so much younger than me. My daughter was kidding me that I am probably the only one with children who flew the nest.
I protested "I will always be a mom".
ONCE A MOM, ALWAYS A MOM! No matter how grown the kids are, they will always be your precious babies in your eyes!
Contact us at [email protected]. Visit our #SoMoms community
Here is the 2013 Social Mom report in the USA