Attending the recent #WeAreBeautiful event brought out a lot of interesting statistics about how Filipina girls thought of themselves. In a locally-commissioned study by Dove on young Filipina adolesecent girls, the result reflected that 2 out of 3 girls feel pressured to look beautiful coming from external pressure from peers and friends. This does not stop the same girls from being hopeful about their future. What is interesting though is that 81% of the respondents still consider their mom as their role model, which is much higher than the global average of 55%.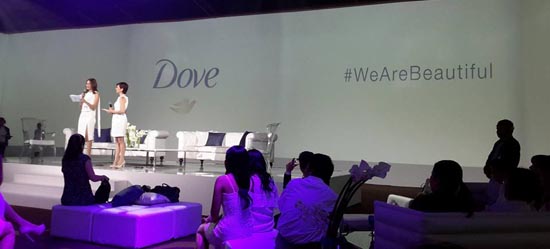 I used to have beauty anxiety when I was a young child up to my early teens. My uncles would often tease how dark I looked.  Perhaps the teasing came about because my mother was fair-skinned. I grew up feeling ugly until I reached 14 years old . Looking at the mirror, I smiled at my image said to myself,  "I am beautiful" . Well, I looked more beautiful if I smiled because my non-smiling face makes me look angry. The facts and figures surrounding beauty anxiety in young girls and the pressure to squeeze into rigid definitions is a cause of concern. It affects their self-esteem . I should know. During my elementary years, my grades were below average even failing Filipino or Sewing class. It was only in High School that I realized I was smart after all.
Dove affirmed that mothers have the potential to be catalysts of change and create a future of empowered women. Dove added that every "Dove girl is a mother who taught her to believe in her own beauty". The video "Dove Legacy" made me reflect about how moms felt about their bodies. In the video, the featured moms were asked how they felt about their bodies. The same question was posed to their respective daughters. The results were surprising. The insecurities of monthers were clearly mirrored by the insceurities that their children have developed. The same goes with what they are happiest about with their body.
The film emphasizes the role every mom plays in the formation of her daughter. Because daughters often mirror their mothers' actions, moms wield the power to mold their children into confident, empowered women. I asked myself if I had somehow mirrored some of my actions to my daughters. Only my daughters can affirm this because I know I made mistakes that I have passed on to them. One thing I know for sure is I often complain of my body weight. Being fat is not just a beauty concern. It is a health issue so I keep checking myself for body mass index. I hope my daughters think it is not just being vain. Going to the gym for the past nine years is taking a pro-active approach to battle the bulge and being fit. I am glad my daughters also bring exercise in their lives by enrolling in gym class, dance class or yoga.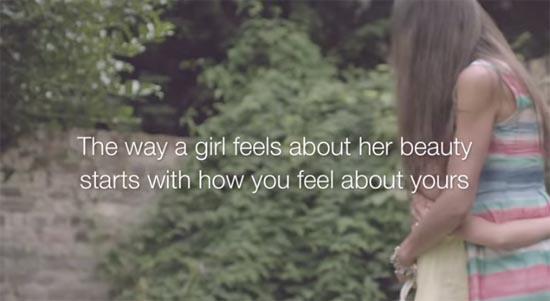 As Lee Haney said "Parents must lead by example. Don't use the cliche; do as I say and not as I do. We are our children's first and most important role models." If there is a beauty legacy I want to impart,  it is that I want my daughters  to love themselves first. To love yourself, you first need to know yourself, to realize and appreciate your unique, individual ways. A discovery late in life taught me that a loving relationship with myself works because it leads to a loving relationship with others . Loving yourself will eventually show in every action one takes. When we believe in ourselves, we shine with the confidence and vibe we exude.
Real Beauty, undeniably, comes from within.
Do you believe what your daughter feels about herself starts with you?