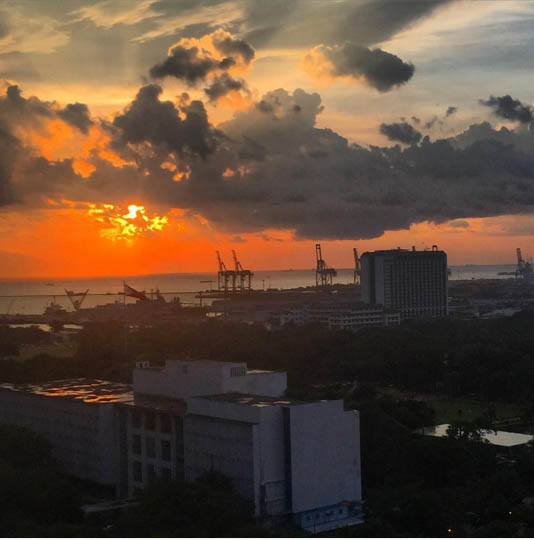 As students in the late seventies, my ex-boyfriend and I went as far as Luneta Park  because we were broke. All we did was gaze at the sunset or walk by the romantic Manila bay.   Old Manila and its splendor reminds me of those good old days.  Now that my ex-boyfriend is my husband and earning a living, we revisit Manila for  those rare dates. Next on my list is Seasons, Manila Pavilion Hotel's premier lifestyle restaurant especially since I sampled a few of their new menu offerings.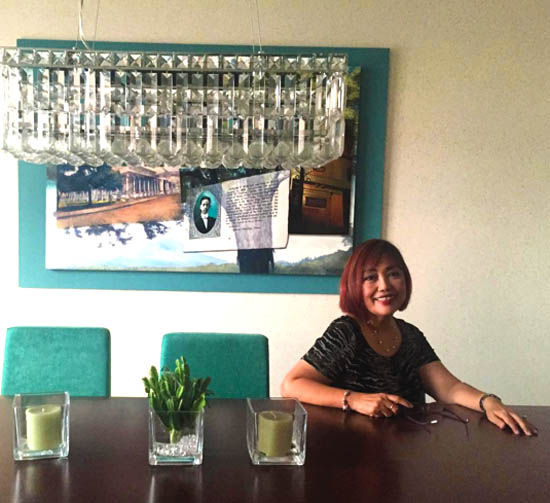 While waiting for the press launch to start , I toured some of the rooms in the hotel including the Romulo Suite. This was where I took a snapshot of the beautiful sunset. And how I love the color theme in each corner of the suite.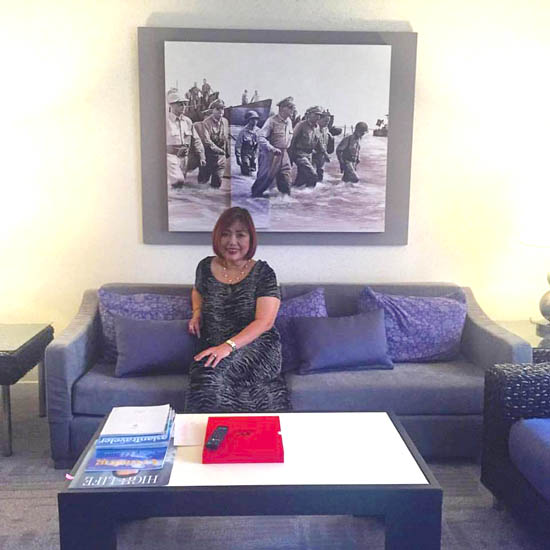 Italian culinary master Giovanni Sias is Manila Pavilion Hotel new executive chef who prepared the new menu offering.  I am glad that these were just samplers that I could savor and enjoy.  The new festive selection of international ala carte dishes starts at Php280 nett. The ala carte dishes are better for me because I don't want to eat too much. There are buffet breakfast selections for those that want to eat more, and are priced at Php600 nett.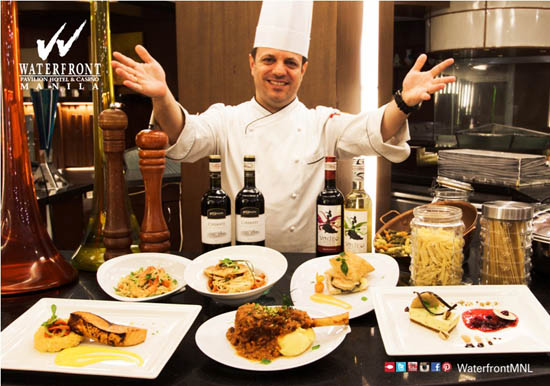 Chef Giovanni  adds that "Meat lovers and seafood fanatics can please their palates with a variety of feisty treats from parma ham, tuna, salmon, prawns, red snapper, beef tender or rack of lamb, and have it cooked just the way they want it."
If you are like me, I want it light on the stomach but heavy on flavor.  That is what the salad and appetizer selections is all about. Seasons also cater to the vegetarians and vegans. The all-time favorites like tuna carpaccio, eggplant napoleon, and prosciutto, or the freshest greens complemented with scrumptious hors d' oeuvres and antipasti  are  part of their healthy fare.
Must-try signature dishes to whet diners' palates are the Waterfront Caesar Salad, Waterfront beef burger, sautéed red snapper and prosciutto rolled with goat cheese mousse among others.
The dessert menu features panna cotta, tiramisu, fresh fruit platter, chocolate cake with vanilla chantilly, pistachio mousse berries campote and other traditional Filipino sweets and delicacies . The Panna Cotta with strawberry consomme was delightful with just the right amount of sweetness.
My favorite ala carte dishes are the Home made potato gnocchi in cheese sauce and fried proscuitto and the Prosciutto (Parma Ham) rolled with goat cheese mousse, truffle scent apple mustard marmalade. Can you tell that we love cheese? My husband and I will order these separately on our next date.
Seasons is located at the lobby of the Manila Pavilion Hotel and is open from 6:00 am to 10:30 am for breakfast, 11:30 am to 3:00 pm for lunch and serves dinner from 6:00 pm to 10:00 pm daily.
For inquiries and reservations, please call Manila Pavilion Hotel at (02) 526 1212 extension 2345 or log on to www.waterfronthotels.com.ph and follow us through social media @WaterfrontMNL.