Updated: Includes curated tweets during a discussion last April 21, 2012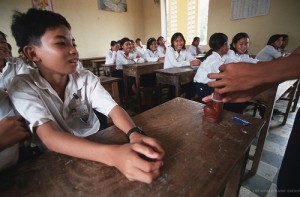 ""I tell people —You don't want to talk to your child about your kids' sex education. Well therefore, your child will learn sex through billboards, through internet, through magazine, through exploitative media outlets. Good luck. I talk to my children about sex because I rather they hear it from me from anyone else", Pia Cayetano told us in Blog Watch just before the elections.
Take note, our bishops say that sex education should be left to the parents but welcomes teaching about it in college. The bishops think that sex education in public elementary and high schools may encourage promiscuity and early sexuality outside the sacrament of matrimony. In the proposed Reproductive Health Bill , sex education has been amended ""Parents shall exercise the option of not allowing their minor children to attend classes pertaining to Reproductive Health and Sexuality Education."
Sex education starts when our children are young. A mother told me that she wished she had taught her pregnant 18 year old daughter about sex. Her daughter thought she would never get pregnant in her first sexual experience. Another mom expressed her frustration:
They are bombarded by sexual messages from all sides of their life, and parents have to take an even bigger role now to provide them with balance. I want my girls to see their sexuality in a healthier light than I did, without all the misconceptions and guilt that came with it. It's hard finding a balance between wanting them to be able to enjoy their sexuality without being ashamed of it, but also accept and be accountable to the responsibility that comes with it.
Ang_mungo, a young father said in twitter that
Sex ed needs to be taught in the context of values, of relationships and love. Otherwise, it will just be another biology lesson.

The focus of sex ed must be on responsibility, on consequences, and on the happiness it can bring two people who love each other.
My stand on sex education is
Sex education is about developing young people's skills so that they make informed choices about their behaviour, and feel confident and competent about acting on these choices.
The schools together with the parents can bridge the gap of sex education but there seems to be a problem when the parents also have a lack of knowledge on reproductive health. We can't assume parents know how to discuss sex openly. Some might be uneducated to understand the anatomy of reproduction and thus fail to grasp natural birth control methods.
The problem is do parents know how to teach sex education to their pre-teen children?
Children should only be taught by qualified teachers on sex education. Department of education said that intensive training will be given to teachers. Parents should also know what the school is teaching their kids. Is there a need for parent sexual education? I am sure parents will appreciate that.
What do you think?
Here is part of our twitter discussion on Twitter:
Photo: "mgo-00760 World Bank" by , c/o Flickr. Some Rights Reserved