To the Noynoy supporters
Take time to read carefully from beginning to end including citations from columnists. This is about the grief and sense of loss (then road to acceptance) as the title suggest. This is not about you. Be happy your candidate won instead of making fun of people's pain. Of course, you are entitled to get pissed (at the author of the Business World article I quoted) as we are entitled to our sadness. Remember that the quality of a victor shows in how he treats the defeated. thank you.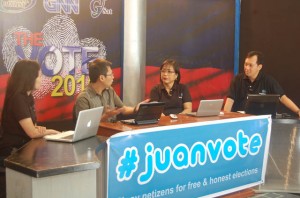 May 10 called upon #juanvote to close the day with our anecdotes of the historic first national automated election. Right before we went live, the breaking news of the Comelec hit us hard. The speed of the results just stunned us. Thirty-five (35%) of the votes were just transmitted. Noynoy Aquino took a lead.
I was restless that night, unable to sleep. Did I waste 9 months of my life to voters' education when I could have ventured into more profitable endeavors? You might all know by now that I didn't vote for Noynoy Aquino because he didn't fit my critieria of competency, character, coherent platform and clear vision. The night before May 10, I told myself that no matter who the president will be and as long as it is a fair and clean election (unlike the Hello Garci scandal in 2004), I will support the new president whoever he/she may be.
Just like sudden death, the impact of the news was shocking. How could 40% of the voters ignore "several candidates far more qualified by a record of public achievement than Noynoy" ? As Rene Azurin expressly wrote
"Mr. Aquino, because he is famous and a celebrity, can claim authority over us without any demand to show prior proof that he is at all qualified to exercise it. That's intrinsically unfair. Of course, this is not Mr. Aquino's fault. It is our fault for allowing ourselves to fall — stupidly, let us admit — under the spell of celebrity."