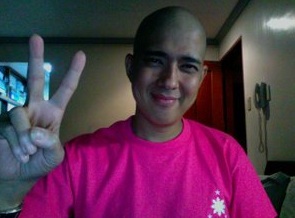 Photo Credits to Francis Magalona's Multiply Site
Francis Magalona Succumbs to Cancer at the age of 44 at the Medical City Hospital after a 7 month battle with AML (Acute Myelogenous Leukemia with Mixed Lineage) or MLL. Francis died due to multiple organ failure ""secondary to severe sepsis and secondary to pneumonia," according to a doctor who was not authorized to talk to media.
Rest in Peace, Francis. I somehow know the battle with leukemia as I witnessed my brother's struggle with leukemia for three years.