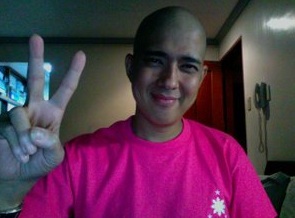 Photo Credits to Francis Magalona's Multiply Site
Francis Magalona Succumbs to Cancer at the age of 44 at the Medical City Hospital after a 7 month battle with AML (Acute Myelogenous Leukemia with Mixed Lineage) or MLL. Francis died due to multiple organ failure ""secondary to severe sepsis and secondary to pneumonia," according to a doctor who was not authorized to talk to media.
Rest in Peace, Francis. I somehow know the battle with leukemia as I witnessed my brother's struggle with leukemia for three years.

Oscar, my brother died from a failed stem cell transplant due to sepsis too. He was only 40 years old just as young as Francis Magalona. Oscar was diagnosed with Acute myelogenous leukemia (AML-M4) on September 1, 1996. Getting sick of leukemia is a logistical nightmare especially if one is looking for blood type AB donors.
Our family worked diligently to support Oscar in his search for a cure, spanning hours and hours of research and inquiries through the internet and electronic mail. Research revealed that Oscar needed a stem cell transplant upon remission but unfortunately, he relapsed before we found a hospital within our budget. Cost of stem cell transplant ranged from 7 to 20 million pesos in 1998. The cheapest transplant was in Israel. To raise funds for his transplant, we put one of our properties for sale. It was a long hard battle and I can just imagine the struggle that Francis' family had to go through.
The last time I saw Francis Magalona was at the Toblerone Thank you day concert with Maxene, his daughter. It was just a a year before he was diagnosed of leukemia on August 8, 2008.
Before that, he was one of the judges of Philippine Idol where I got to see him almost every week.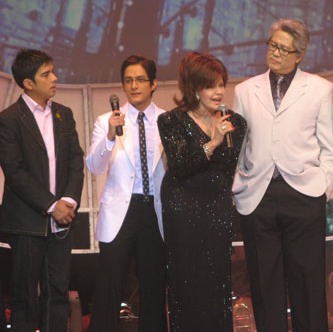 That was also the first time I heard him sing a rap song called "Kaleidoscope World" in one of the episodes. I really enjoyed watching him sing!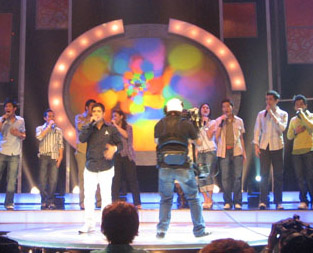 A part of the "Kaledesicope World" Lyrics,
So many faces, so many races
Different voices, different choices
Some are mad, while others laugh
Some live alone with no better half
Others grieve while others curse
And others mourn behind a big black hearse
Some are pure and some half-bred
Some are sober and some are wasted
Some are rich because of fate and
Some are poor with no food on their plate
Some stand out while others blend
Some are fat and stout while some are thin
As Others grieve while others curse , And others mourn behind a big black hearse , I remember the music.
I happen to enjoy rap music even if my kids say "eww.." Yet Francis is also the voice behind the hits "Ito ang Gusto Ko," "Meron Akong Ano," and "Mga Praning" and "Mga Kababayan," which was included in his album "Yo!" released in 1990. I am going to miss his live music but my nostalgia is nothing compared to how much his family will miss him. I do know his memory lives on in his music.
*sigh* All these images of Francis just remind me that I have to Thank you, Francis Magalona for the music.
As we grieve for Francis' death, maybe this poem might comfort you. This poem gave us peace when my brother died of leukemia. I'd like to share to all of you.
God saw you getting tired,
And a cure was not to be,
So He put his arms around you,
And whispered "Come to Me"
With tearful eyes we watched you suffer,
And saw you fall away.
Although we couldn't bear to lose you,
We could not ask you to stay.
A golden heart stopped beating,
Hardworking hands laid to rest.
God broke our hearts to prove to us,
That He only takes the best.
The memory of Francis M is a form of immortality. Those you remember never die. They continue to walk and talk with you. Their influence is with you always.
Francis M's legacy lives on through his music.
Once again, thank you for the music, Francis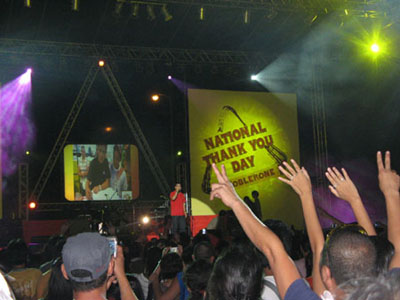 Blogs
Francis Magalona by Marck
Happy Battle update by Pia Magalona
Francis Magalona's Multiply site
More News
Rapper Francis Magalona passes away, Inquirer
Francis M Dead at 44, ABS CBN
Rapper-actor Francis Magalona succumbs to cancer, Philippine Star
Francis Magalona's last blog entry requests for prayers, GMA News
Francis Magalona Passes Away, Manila Bulletin