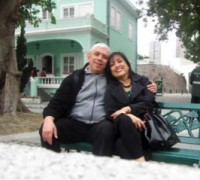 I am grateful for the New Year 2021 and the challenges we faced in 2020.
"Let us be grateful to people who make us happy; they are the charming gardeners who make our souls blossom." MARCEL PROUST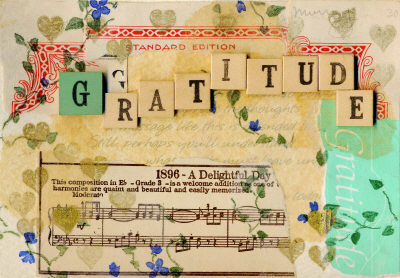 The hot and humid afternoon coupled with a lot of deadlines made me lazy for the rest of the day. A text message arrived. It was from my husband.
I have something for you…_______________ because I love you. See you later dear.
*kilig* His text message thrilled me to pieces. No, it wasn't the gift. It was the reason…"because I love you". I am pretty used to my husband's flowery words via text message or email but that afternoon, I was full of gratitude that his text message spoke of love. Random moments like that just lifted my spirits.
I replied back "love me? kilig naman" as if we are still steadies. I couldn't help smiling the rest of the afternoon and shared it with my best friend.
My husband is not perfect. There are days when I just clam up and huddle up in my sanctuary while he retreats to his cave. (Yes friends of hubby, I know you are reading this so please don't embarrass my husband and cite my entries. He doesn't read my blog. )
But that afternoon, I affirmed an important concept to get me through this stressful time and that is gratitude. When my husband arrived that night, I gave him a hug "Thank you my dear husband" and it was not meant for the gift. I thanked him for being sweet and romantic at random moments.
If I had the time, I will write a book for men on "How to Flatter a Woman". Through the years, I scrawled down snippets of sweet nothings in a diary, when my husband would pour his endearments to me. I like looking back at them to remind me that his strengths outweighs his weaknesses. I choose to focus on that strength. Gratitude makes things right. Gratitude turns negative energy to positive energy.
I am so thankful that my husband is loving and devoted to me. My heart is filled with gratitude.
Yes, the sweetness of gratitude unlocks the fullness of life. I have learned the magical lesson that making the most of what I have turns it into more. It is not material gifts that make me happy. It is love. I can affirm my gratitude any day I want to but I want to dedicate this gratitude entry especially to my husband.
Thank you my dear, husband.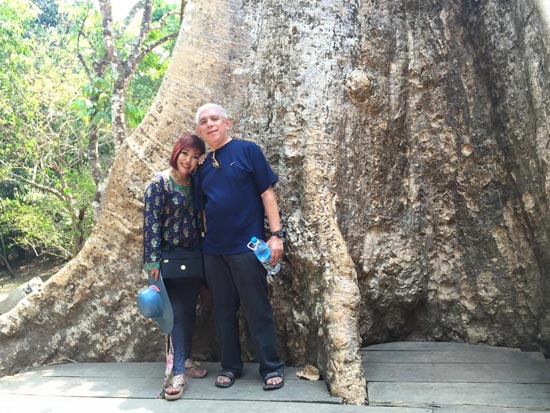 As we express our gratitude, we must never forget that the highest appreciation is not to utter words, but to live by them. ~John Fitzgerald Kennedy