Two days ago, I turned 52 years old and the first thing I received at the stroke of midnight was a wet kiss on the cheeks from my husband. Wiping the wet imprint from my face, I could only smile and hug my husband back. Turning 52 means that I need to encode 52 under age settings during a treadmill workout at the gym but other than that, I feel great. I've never felt so wonderfully blessed. If you know the "Dancing Queen", I live by the motto
You can dance, you can jive, having the time of your life
See that girl, watch that scene, dig in the dancing queen
I have been having the time of my life since I turned 50 and will continue to have the time of my life even beyond 52 years old.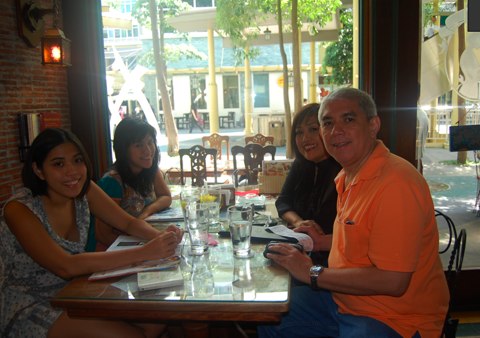 Anyway, I could not blog the past two days because of technical issues.
My birthday started off with a brunch with my family before I headed off to Singapore for the Nokia Connection 2009 upon the invitation of Nokia Philippines. My dear husband was supposed to go along with me so we could meet up with his sister there after the Nokia event only to find out that they were coming over to the Philippines for a vacation. So it was just me who left for Singapore.