""Hope never abandons you; you abandon it" George Weinberg
Update (September 9, 2009)- Noynoy Aquino to run For President in 2010
I suppose I should be jaded by now. After living through the Marcos dictatorship, the revival of democracy through President Cory Aquino and the perception of President Gloria Arroyo's (GMA) bleak administration, the Philippines is not getting anywhere. The security of our children's future is at stake as usual. I often wonder if our politicians truly love our country or are just living for the moment. They too have children, nieces or nephews who will inherit the future of this country. What is the use of all that money when you can't bring it to the grave with you?
Now enter Senator Mar Roxas' declaration as he gives way to Noynoy Aquino.
We agreed, let us forget about ourselves," he said of his conversations with Noynoy. ""This is not about us. This is about our people and our country."

""I do this for unity and in support of change. And that means that somebody must make a sacrifice. It must be me. Ako na," Roxas said
That is a remarkable move for Senator Mar Roxas but it is not surprising news.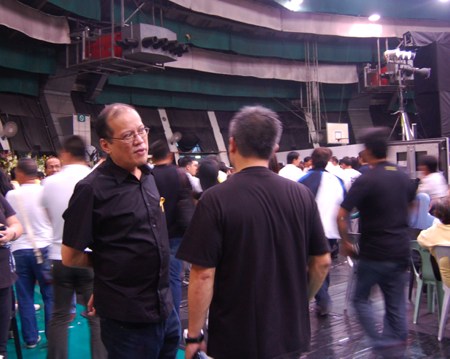 Read More »Noynoy Aquino as Presidential Candidate: The Game Changer