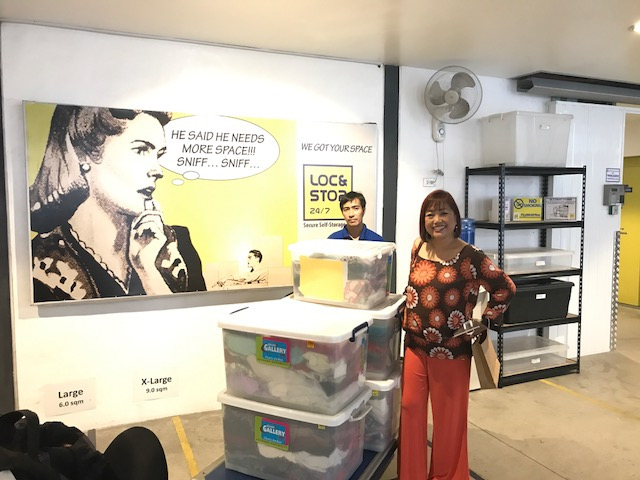 I am happy to discover Loc&Stor 24/7 Secure Self-Storage , the perfect solution for my storage needs. I have that peace of mind knowing my precious belongings are housed in a secure facility rather than your typical bodega/warehouse. Let me share this storage solution that you might also be looking for.
I looked at my bodega located just under the stairs. Why , oh why have I accumulated so much stuff? I glanced at the five huge boxes of Christmas decors while dragging out five more boxes consisting of clothes. The boxes spilled over to the room of my helpers which is a no-no to me because I want their rooms to look organized too.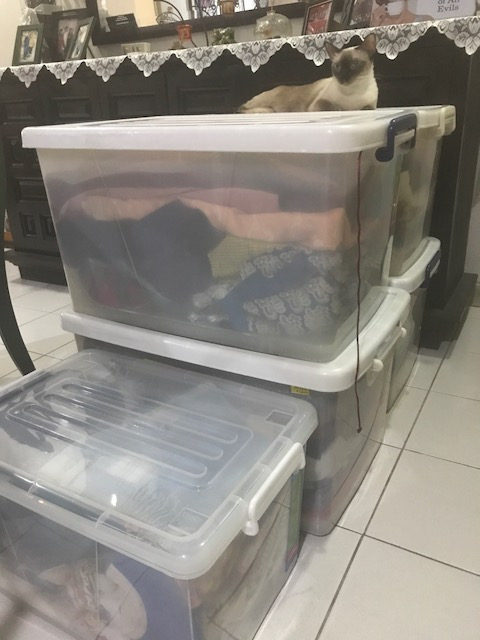 The piles of stuff and clutter are stress triggers for me. My mind screamed "I need more space". Sure, I conducted garage sales and got rid of a lot of clothes and other useless items but I was left with these boxes of sentimental stuff.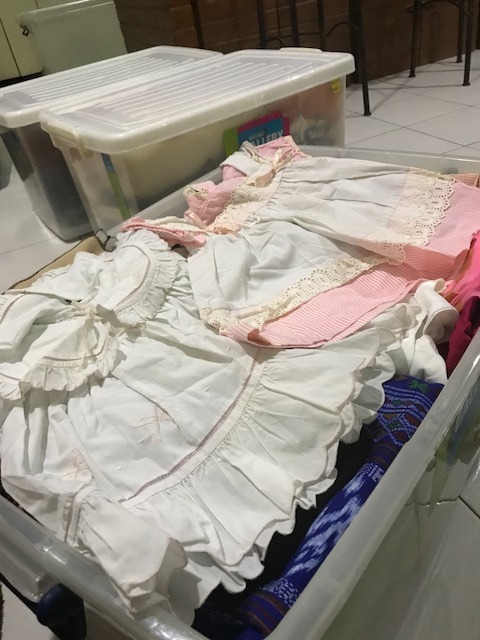 I couldn't bear to get rid of the first dress of my two daughters or the clothes of my beloved son who died at six years old, or the vintage clothes of my mom. I touched each piece of clothing….Keep only what "sparks joy," the KonMari method says. Yes, I felt joy as I touched the pink dress or the blue shorts. Discard everything else, and assign a home for everything within your home.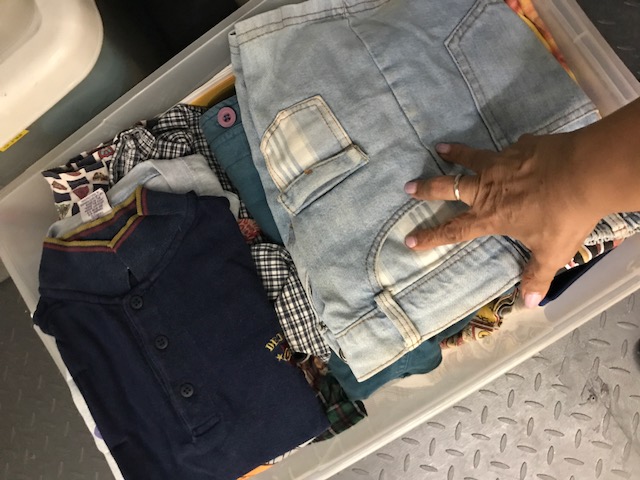 But my home got flooded by Ondoy . Not only do I need extra space, I want a safe, secure self-storage place . For many years, I looked at possible storage for rent in Manila, until a month ago, when my sister-in-law introduced me to her friend, Anna who owned Loc&Stor 24/7 along with her husband, Sam Peterson.
My Loc&Stor 24/7 experience
My first impressions: Wow as in WOW. It totally changed my view on self-storage space.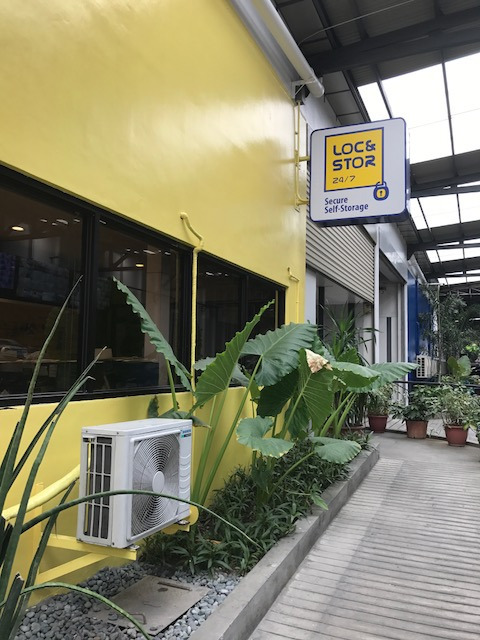 I took a tour and noted on "What to look for in a Self-Storage Facility":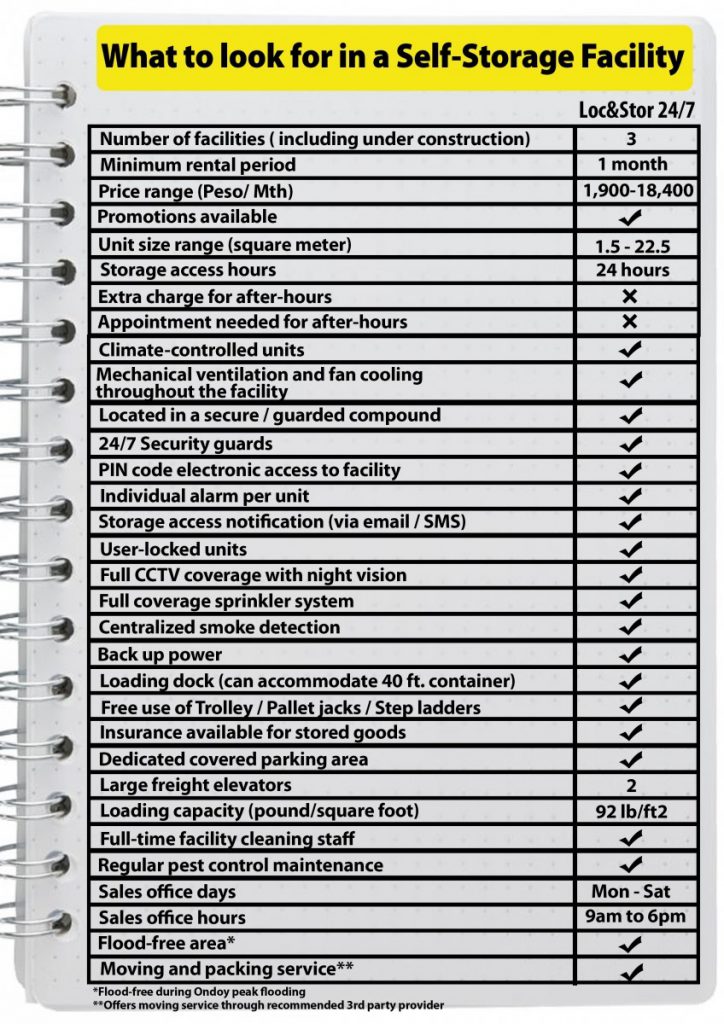 After the tour, I was convinced. This is it. I went back the following week for the paperwork of a one year rental of a medium sized , climate controlled room. Insurance premium of 50,000 pesos coverage is a separate price from the rental rate. You can actually rent a unit for a minimum of one month, and pay on a monthly basis if you are unsure of how long you would need the storage. This gives you control over your rental budget. The best thing about renting out for 12 months is you get the last month free. Another plus factor , is the flexibility to transfer to a bigger or smaller unit .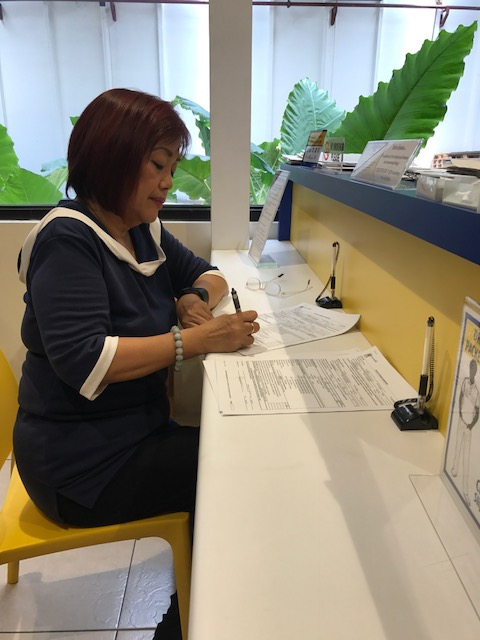 Five boxes could only fit my car so what I am showing here is just the first batch. There is a cart and an assistant to help me bring my boxes to my storage unit.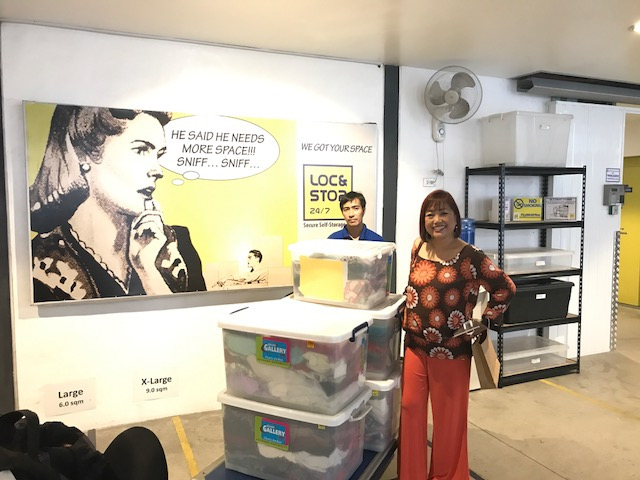 Up to five people can have their own personalized PIN code to access my unit. I chose an RFID key so I can easily pass the card to my husband if he wants to pick up something. Their state of the art security monitoring system can track who goes in and out of my unit, so it is easy to keep tabs on who can access my things. Their system also sends an email notification each time I open my unit.
Their elevators are large enough to push in the trolley.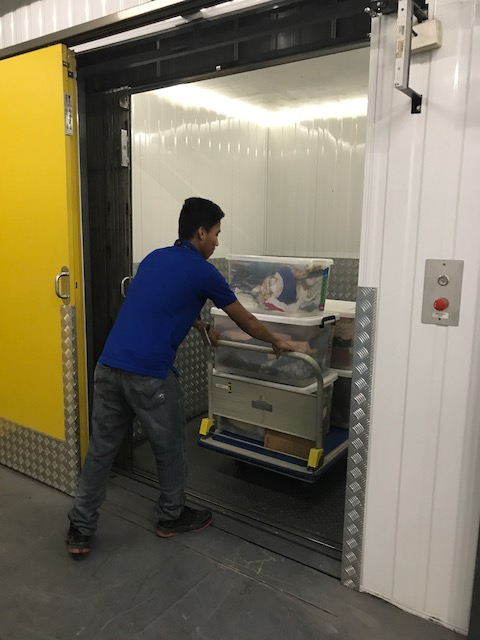 This is the climate controlled area. My self-storage space is in an air conditioned area to manage humidity. This is a desirable option for anyone who needs to store possessions that are heat and/or humidity sensitive like shoes, handbags, paintings and old books or documents. Relative humidity (RH) is the key to managing potential mold or mildew. RH is kept to less than 60%, which significantly reduces the potential for the growth of mold or mildew.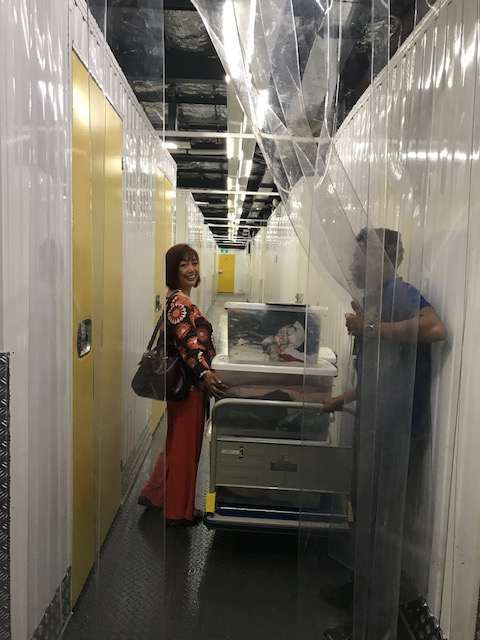 Just walking along the corridors, I can see how clean, well lit, and ventilated Loc&Stor is . Such a far cry from the usual bodega or warehouse in my mind. I spotted a lot of the security cameras and I feel secure knowing there is also a fire protection in each unit as well as a 24-hour security guard to watch the establishment.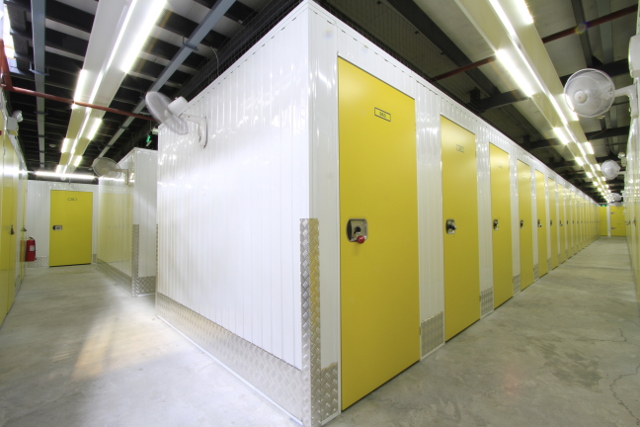 My medium sized storage space in the climate-controlled area is 3.9 square meters. You can compare it to a large elevator. It can fit approximately 40 balikbayan boxes (20x20x20) or 251 document boxes. I am told the actual units vary slightly in area . One has to assume 80% if available volume used , leaving a bit for maneuvering .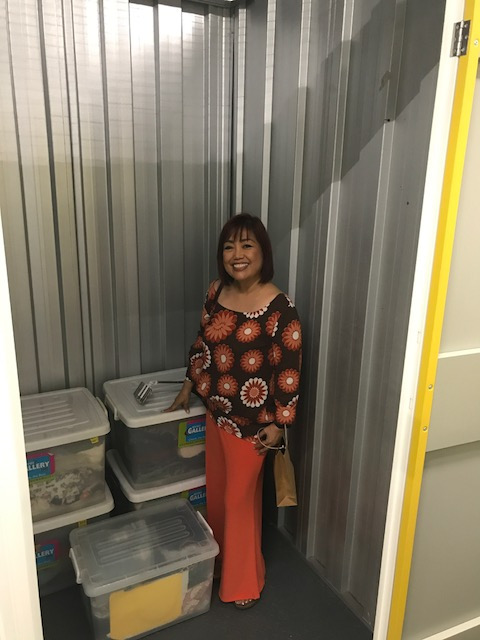 See, I can still add more boxes . I can also share my storage space with my sister and the storage boxes from our ancestral family home.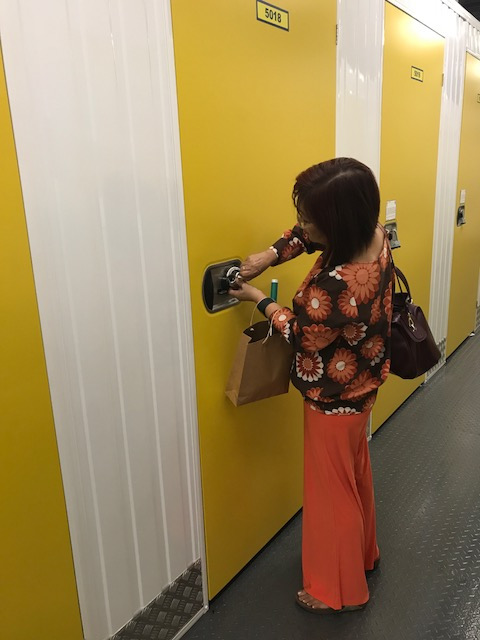 As you can see, I have my own unit which no one else may access except myself or anyone I authorize. Items are never put together or mixed with other customers' items.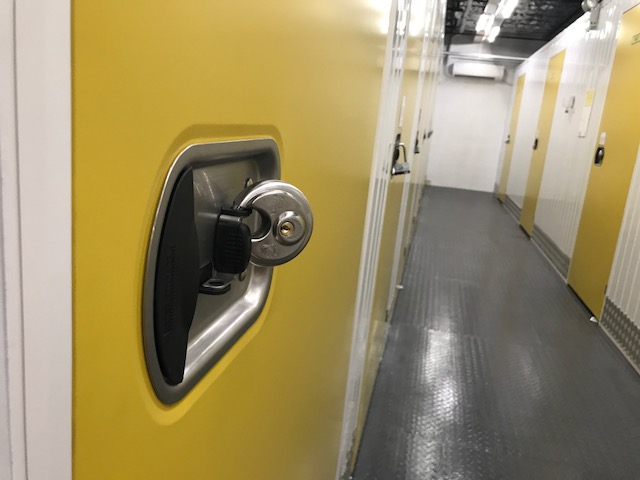 I bought my padlock from Loc&Stor . They sell different kinds of padlocks that you can use for your storage unit.
Here is a video tour during our blogger event:
Their biggest space is around 18 square meters.
Impressive , right? I invited three mommy blogger friends and they were just as enthralled that such a world class self-storage facility exists in Manila.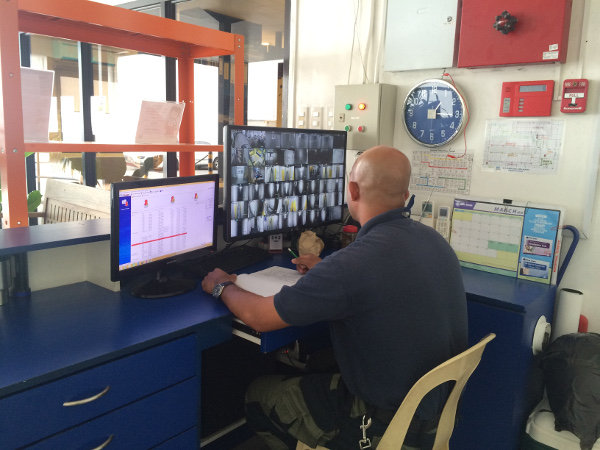 Loc&Stor is situated within a guarded, gated compound that has been flood-free for decades. Extensive smoke detectors and sprinkler systems are installed throughout the facility, and the entire facility is built to strict fire and floor-loading codes. . They utilize high-definition Closed Circuit TV (CCTV) cameras with night vision to monitor and record all activities within and around our facility. The lighting and security systems are also backed up by generator systems to protect against a security outage. My belongings feel secure with this system.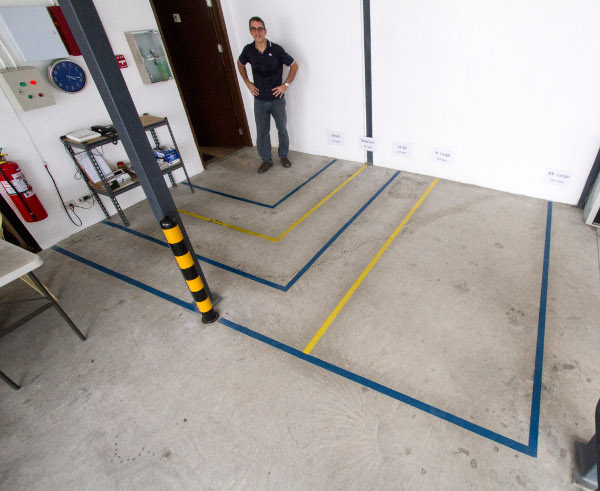 Loc&Stor has seven different unit sizes, from a 1.5 sqm locker type to an 18 sqm jumbo unit for you to choose from. You may also opt for their climate controlled units like mine to protect old documents or items that are sensitive to mold and mildew.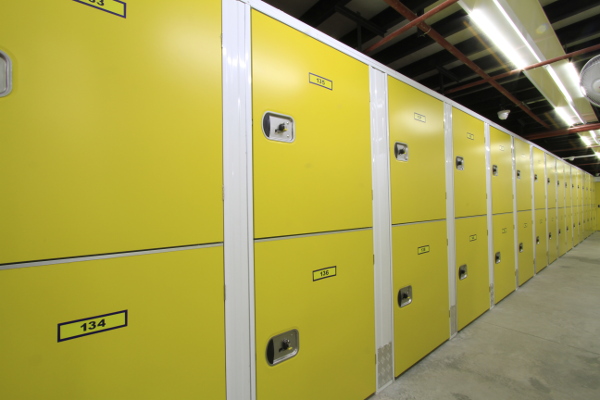 You can rent shelves that help organize your files and you have free use of Loc&Stor's heavy duty trolleys, palette jacks, and step ladders.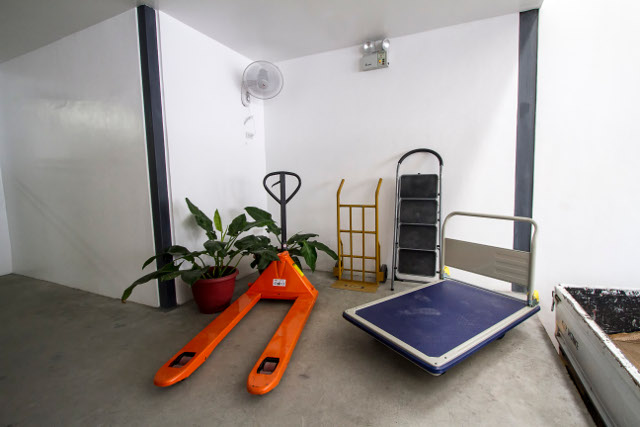 Trucks of all sizes, up to a 40 ft container van, can easily fit into their loading dock, making it very easy to load and unload your cargo ,saving you time and manpower.
Access to your unit is allowed anytime of the day or night at no extra cost. This is ideal for businesses that need to retrieve items on short notice or send off packages at odd hours.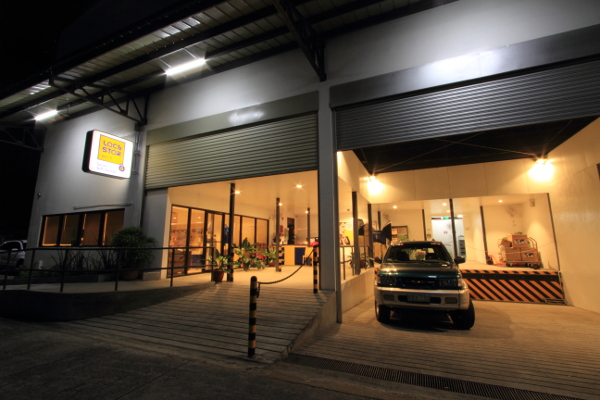 There is so much to love with my storage space. It feels like an extension of my home , so clean, well-ventilated and secure. Check it out too.
If you need that extra space and peace of mind, visit their Facebook page https://www.facebook.com/LocandStor247 and their website at www.locnstor247.com or drive to Loc&Stor 24/7 at 54 E. Rodriguez Jr. Ave. (C5), Bagong Ilog, Pasig (They are on waze too).
Or Call +632-570-2561 / 0916-567-3004