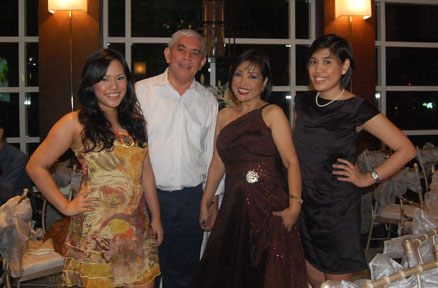 I managed to squeeze in some love-dovey moments at the height of the miting de avance of presidential candidates three years ago. Now it is the 2013 mid-term elections and luckily today is a Sunday so I am spending it with my daughter. Sadly, my second daughter is now in Germany and can't spend it with us but the memories of being together the past years is enough to get me by.
When Butch and I shared our 25th wedding anniversary celebration with a sprinkle of old and new friends, family and relatives, it was truly a celebration. We had so much fun. our guests were entertained with the video of our wedding 25 years ago along with live violin music . It felt strange seeing our young selves, 25 years ago. Guests who were present in our wedding laughed as they saw their young and slimmer figures.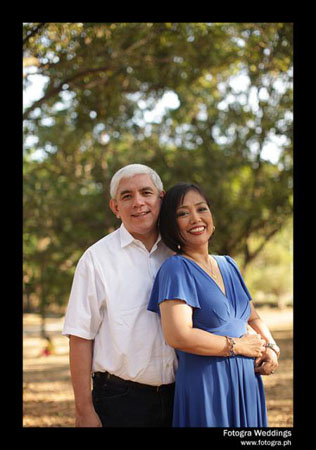 Butch and I still look good. My husband looks gorgeous even with silver-gray hair. Celebrating our love with our two lovely girls (and Luijoe in our hearts) made it such a memorable occasion. Yup, we are still in love with each other but not after loving and hating each other many, many times in the past 25 years. Not after I broke my leg from leaving the house.
Friends of my husband think I should be given an "accomplishment award". Haha, they know how difficult Butch can be. I also tell them that Butch never gave up even at the time I gave up on our marriage.
It was not an easy journey. I learned to let go of things that I had no control of and instead changed my attitude. We have three beautiful children, two with us to love and to hold , the other to dream, cherish and love always. Our bad times made our love even stronger. We made it this far. It called for a celebration.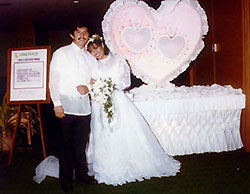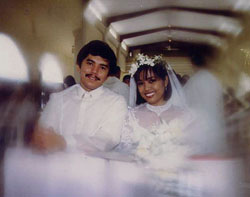 I have found happiness with Butch. I know the place we live in earth will not last forever. I also know that the energy of love never dies as I have felt with the death of my son. I intend to treasure every single moment we're alive, in love and together forever.