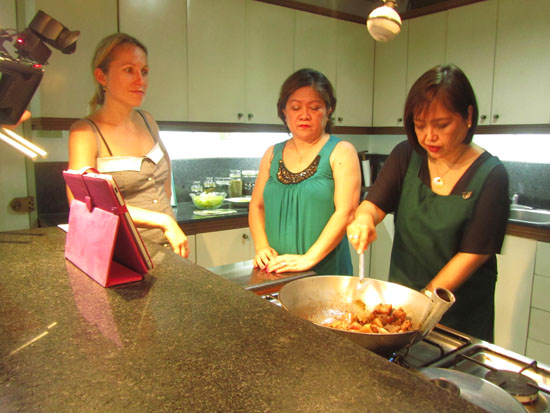 Now I know what it feels to be an actress. Yesterday, a UK Travel documentary group came over to my house to film a 3 minute segment for the 45 minutes Philippines series in "It's a Woman's World" with a potential 60 million viewers . I think we finished close to 3 hours. The interview revolved around cooking Adobo and the FilipinaImages.com advocacy. I let Dine prepare the Green Mango Salad as Camilla asked questions. There were probably 5 questions that focused on the Filipina, They concentrated on me cooking adobo and Dine with the salad while asking questions about The Filipina, What is a Filipina, the international perception and our online work . The action type of interview went quite well.
You know I am used to only one filming angle done during an interview but the videographer took 3 angles. Now this is one film I should see.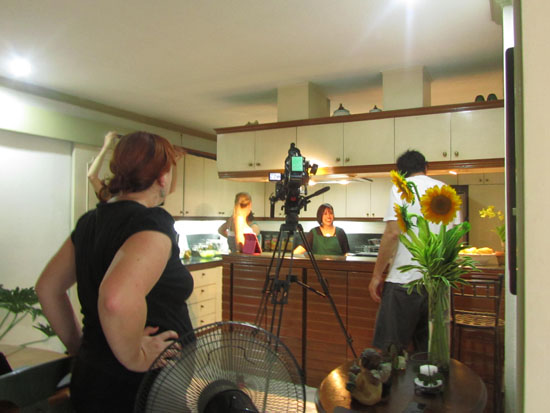 They concentrated on me cooking adobo and Dine with the green mango salad while asking Camilla asked questions about The Filipina. It was an action and interview story. Some of the questions asked :
What is a Filipina
How would you describe the typical Filipina?
Why did you start your website/blog?
Why do you think Filipina's have the international perception they do, especially online?
Do you want to change this perception and if so how are you doing this?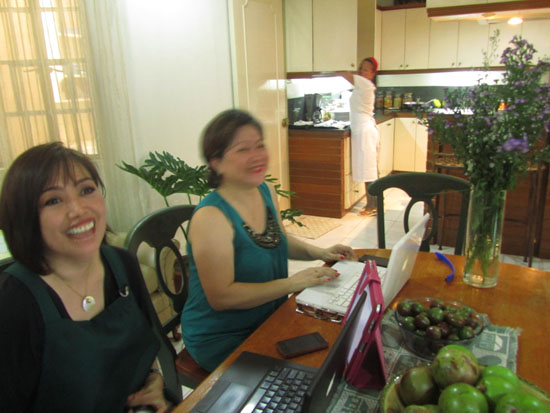 You will just have to hear our answers when the documentary comes out on October. But let me just tell you, after almost four years, The Filipina Images project has been successful in at least creating balance in the search engine results. When we first started, almost 9/10 search engine results in the first page was dating sites. Not that these girls are Filipinas but there are more Filipinas that need to be showcased. The word "Filipina" is used by these sites.
Since then, search engine results on the first page for keyword "Filipina" has other sites that are not connected to dating services.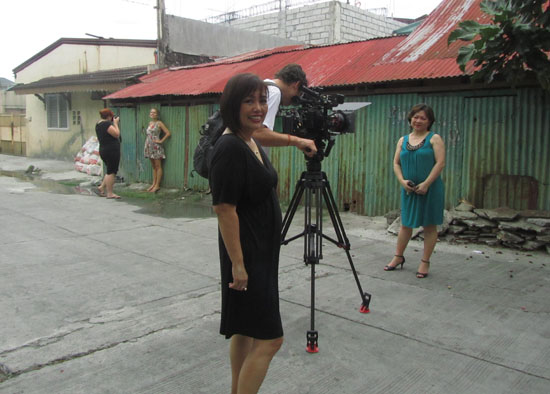 What image pops up in your head when you say or hear the word ""Filipina?" is a question my sister Lorna asked four years ago.
A smile.
A mother breastfeeding her child.
An excellent homemaker.
A powerful leader and mentor in her chosen business, profession or vocation.
Another smile, inviting you to meet her family and firends.
A friend who's there for you, no matter what.
Ah, I've never met a Filipina — but I'd like to.
An influential, affluent decision maker.
A woman, confident and willing to go an extra mile to get things done.
A woman I can trust to take care of my kids.
A sexy woman.
A mystery?
A girl, shy and innocent.
A fun-loving woman.
A beautiful person, inside and out.
Endless, timeless images of a Filipina.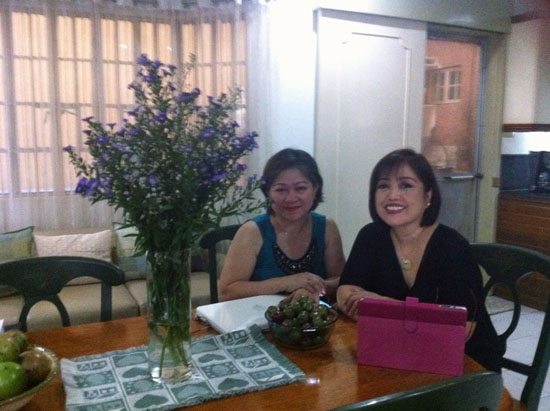 I am glad that the Travel documentary series of "It's a Woman's World" communicated with us to be part of this filming project. There is no one exclusive category of Filipino women who has the better right to claim that it is more representative of the Filipina than the others The Filipina campaign should not only be limited online.
Television viewers need to see that we , the Filipina of the Future deserves a more empowered, diverse image online and offline.
Multiple, complex, and whole.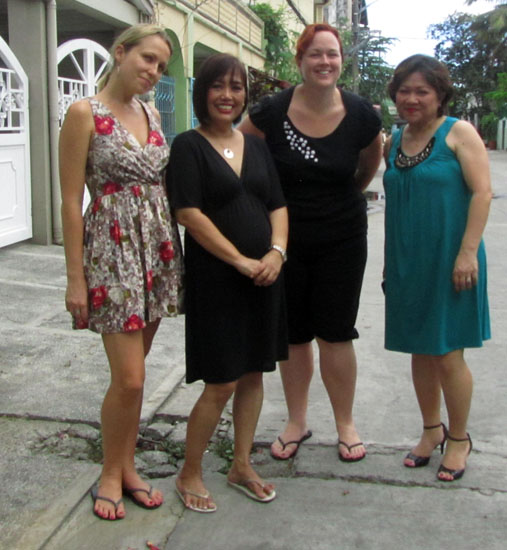 Left to right: Camilla Andersen, me , Julia Cornes and Dine Racoma
The documentary series will be viewed on October 2011. It's a Woman's World will introduce and immerse viewers into the lives of interesting and inspiring local women they meet. So many travel experiences these days are mocked up for tourism, It's a Woman's World wants to avoid these and get the inside perspective on each culture they are discovering.