Art is not what you see, but what you make others see. Edgar Degas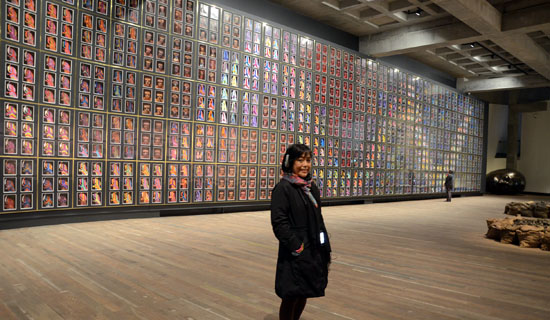 The Museum of Old and New Art (MONA) at Hobart, Tasmania is just amazing and thought provoking. It is not art for arts sake. The MONA is a $200 million, quixotic project of Tasmanian businessman David Walsh. He commissioned the Museum from architect Nonda Katsalidis, filled it with his own art and made admission free. You know how they say "The object of art is not to reproduce reality, but to create a reality of the same intensity." As I moved from one art piece to the next, I often ask myself "what is the message here? or what is the artist trying to convey?"
Whether I'm painting or not, I have this overweening interest in humanity. Even if I'm not working, I'm still analyzing people. – Alice Neel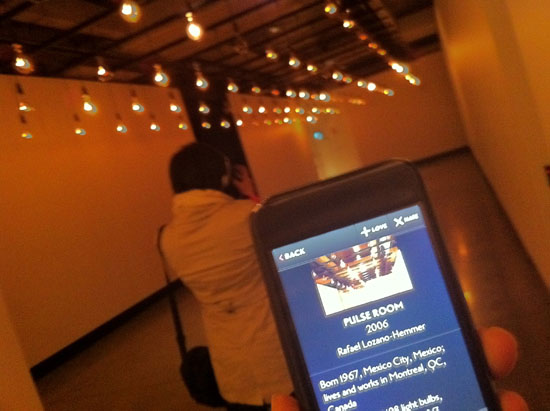 Visitors to MONA get iPods when they enter the museum. As you walk around, 'The O' displays information about the works near you and plays you interviews with the artist.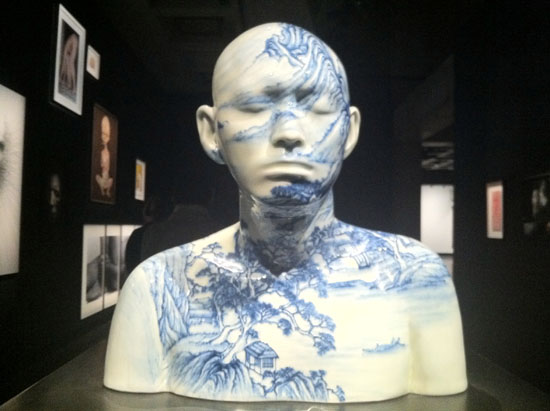 I am not visually literate but so this nifty iPod help me understand some of the ideas. I have seen the case of the closure of Mideo Cruz exhibit by the bishops and other creative expressions whose concept and presented ideologies they do not agree with. Some of the pieces can come off disturbing and interesting at the same time.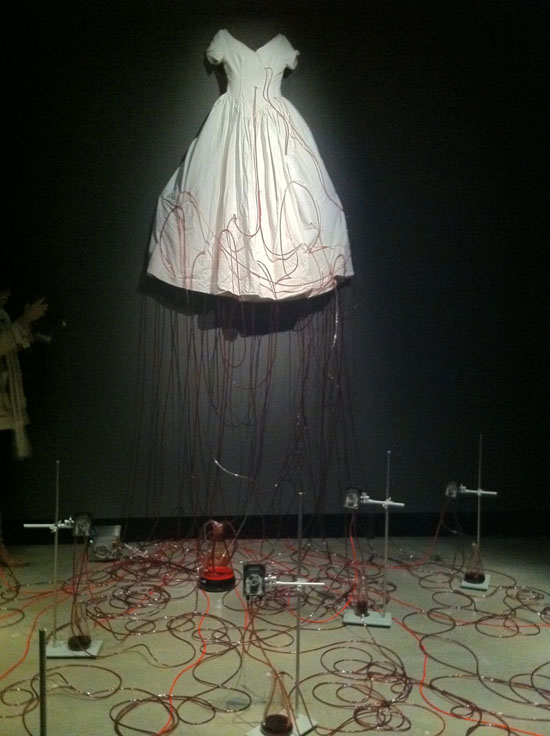 I am interested to see the perspective of the artist and their thought process. "Walsh, the owner of MONA has a scientific mind with an artistic temperament. In Andrew Frost's interview for ABC TV, David Walsh says that if he could make art, he would. He has an intellectual fascination with Darwinian evolution, time, ancient cultures and the dark areas of our humanity."
I'm painting an idea not an ideal. Basically I'm trying to paint a structured painting full of controlled, and therefore potent, emotion. Euan Uglow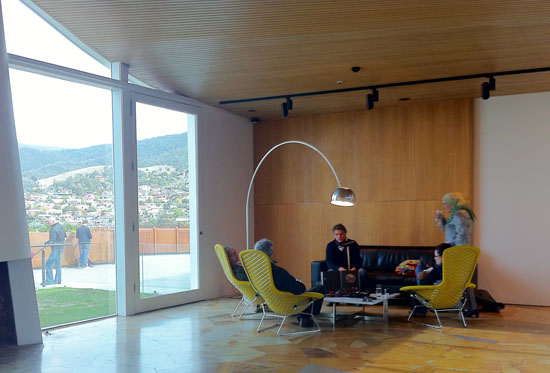 At MONA you are invited to physically and mentally relax. On the main floor, there is a bar and lots of cool furnitures to lounge about on. My daughter and I are lucky that there was no entrance fee but soon a $20 fee will be required from visitors aside from the fee of the ferry boat. The Os invite you to listen to the commentary and absorb yourself in a private bubble. Nonda Katsalidis's grand architecture is modest and calming in the exhibition spaces.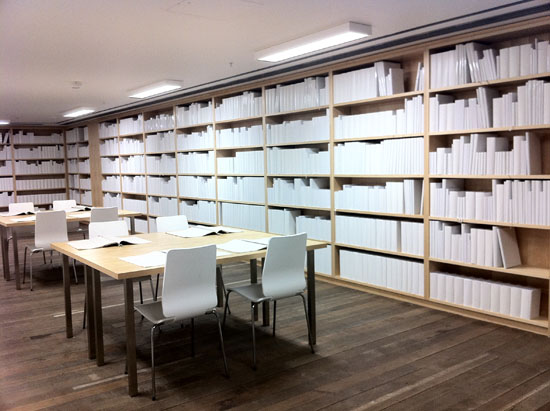 (White library by Wilfredo Prieto. White books, shelves, tables and chairs. Born 1978, Sancti Spíritus, Cuba; lives and works in Havana, Cuba, and Barcelona, Spain 2004-6)
"In the interview on The O with Monanism artist Jan Fabre, he says that ""art makes us understand we are unbearable".
In another context, Australia's only living Nobel laureate writer, J.M.Coetzee, asks 'Where does the discontented feeling come from, unique to mankind, that we are not well, and what is it that we desire to be cured of?' (In 'Italo Svevo', Inner Workings: Literary Essays 2000-2005, Knopf: North Sydney, 2007, 1-14)"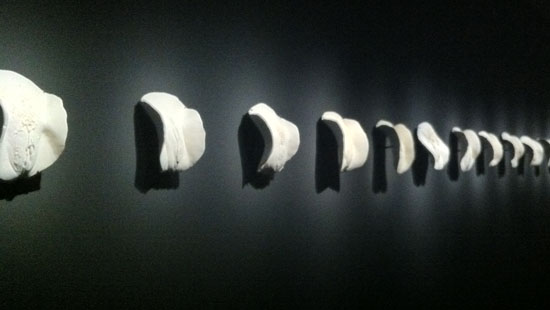 (Cunts and other conversations by Greg Taylor and friends. 150 life-size porcelain portrait sculptures of women's cunts. Born 1959, Bega, NSW, Australia; lives and works in Melbourne, Australia. 2008–9 . A gallery of 150 vaginas from all ages 18 to 78 years old .)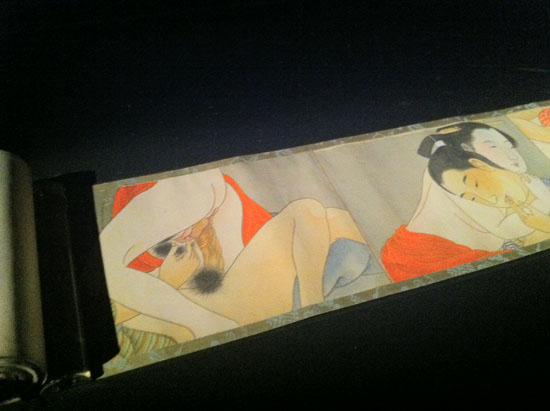 The brilliance of MONA's sex art is that it brings a wider audience to have this impolite conversation about ourselves, sharing one of the most powerful insights in the history of ideas.
"Walking around MONA, you see $200 million dollars worth of private wealth and it is shocking. How can any mortal accumulate such an obscene fortune? Then you think a little more on it and see the positive side. Can MONA provoke Australia's winging, polluting mining magnates and other billionaires to do something meaningful with their lives and all that damn money?"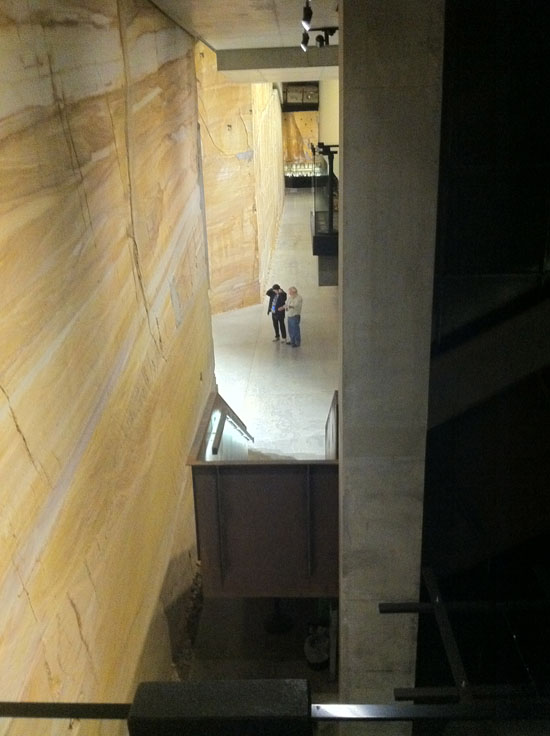 I heard David Walsh was a gambler , very gifted with Math and this made him acquire so much wealth which he used to buy Art pieces.
At the MONA, I am lost in my thoughts, often wondering how artists thinks. Here are just bits and pieces of the rest of MONA.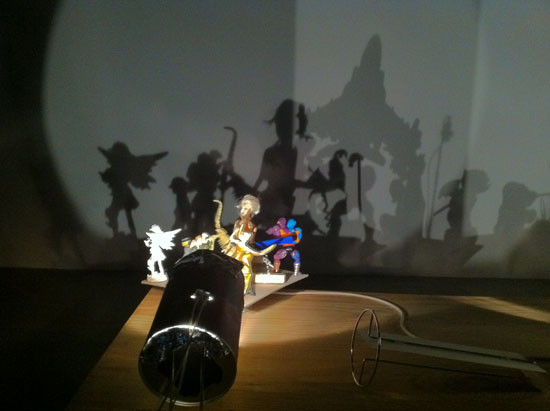 (SCHATTENSPIEL (SHADOWPLAY) HANS-PETER FELDMAN Trestle tables, turntables, lamps, electric motors, plastic figurines. Born 1941, Düsseldorf, Germany, where he lives and works 2005)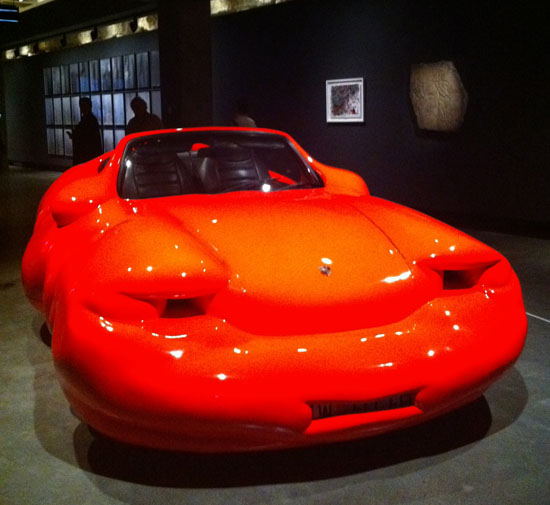 (Fat Car, by Erwin Wurm. Porsche Carrera chassis, body and interior, with polystyrene and fibreglass. Born 1954, Bruck an der Mur, Austria; lives and works in Vienna, Austria 2006)
Painting is so poetic, while sculpture is more logical and scientific and makes you worry about gravity.- Damien Hirst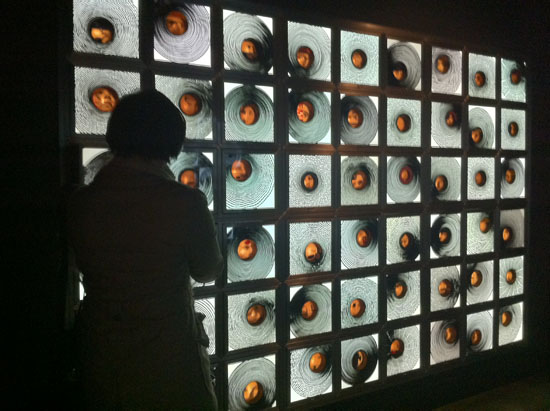 I'm painting an idea not an ideal. Basically I'm trying to paint a structured painting full of controlled, and therefore potent, emotion. – Euan Uglow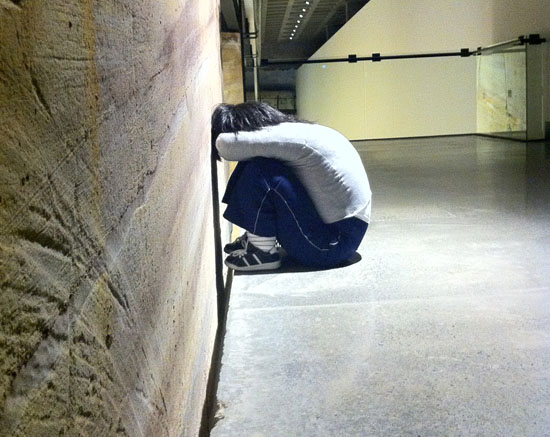 You come to nature with all her theories, and she knocks them all flat. Renoir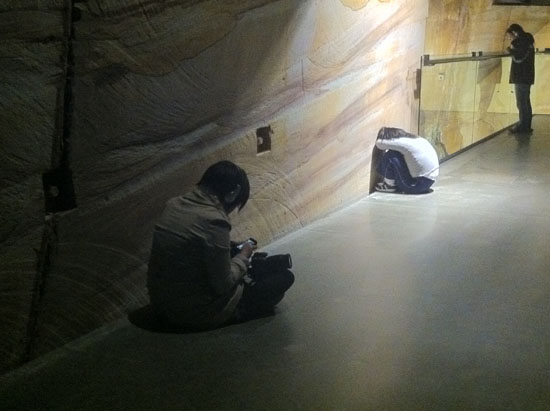 Here is a video done by my daughter while I finish the rest of this entry.
Museum of Old and New Art on Vimeo.
I am not much of an art critique so let me give you a Review of David Walsh's Museum of Old and New Art, Hobart, Tasmania from a MONA visitor.
Review of David Walsh's Museum of Old and New Art, Hobart, Tasmania
There is no must in art because art is free. – Wassily Kandinsky