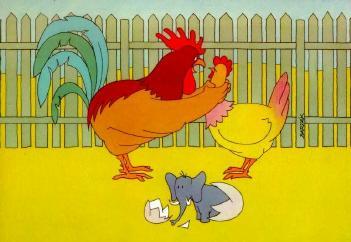 With the arrest of Gregorio "Gringo" Honasan at the vicinity of Ingrid Ramos's townhouse, the question is Who is Ingrid Ramos?. In today's issuse of Philippine Star , "Mystery woman: Who is Ingrid Ramos?" sheds some light…
PNP chief Director General Oscar Calderon….refused to answer questions regarding allegations that Honasan has an intimate relationship with Ramos, who was reportedly a former secretary of Sen. Juan Ponce Enrile.

Enrile, in a press conference, denied knowing Ramos: "I don't recall any woman by the name of Ingrid or with the family name Ramos. Maybe if that was her middle name I could not recall. Maybe she was one of my campaign supporters but I have so many thousand campaign supporters and I did not know all of them."
Pray tell me, what is Gringo doing at 2:00 AM in Ingrid's townhouse? There seems to be two versions on how Gringo was captured making me suspicious that they are trying to protect Ingrid and Gringo's wife from undue embarassment. Tito Sotto's version is that " Honasan was arrested by police after a brief car chase at the vicinity of Christ the King Church. He said the fugitive senator jumped out of the moving vehicle and tried to hide in the neighborhood. It was while scaling fences that he hurt his right leg," but the police operatives insist he was arrested while visiting the woman at 2:00 AM. Media seems to play the mystery woman to the hilt.
Police sources said they witnessed a confrontation in which Mrs. Honasan shouted profanities at her husband, accusing him of being unable to control his libido.

She vowed never to visit him again, the sources said.
(Source:Fugitive captured in 'lover's' townhouse)
I can't blame Gringo's wife. If that happened to me, I'd smack my husband on the head with my Macbook , oh not that…my kaldero (pot). Even if my husband has a working relationship with a fellow lady lawyer, I find it despicable for two people to be working in the dead of the night and at a townhouse at that. It's just too bad Gringo got caught in the place of residence of this mystery woman.
Stories of spouses getting caught is nothing new. With the advent of cellphones, a philandering spouse is sometimes caught in the act if their cellphone is turned on accidentally. I know of a friend who overheard the illicit conversation between her husband and the other woman in a hotel room. Apparently, the cellphone's setting is such that a call is answered when any button is pressed. Imagine the anguish and anger of the wife upon hearing her husband's romantic advances with this woman. The wife lost all respect for him and felt so violated.
The roller coaster ride that came with infidelity brought hurt, betrayal, anger, love, threats, hope and depression. My friend turned her pain into action. After the anger and the crying , she went into the bottom of the cause of the infidelity. She knew she had choices . "Either I can use this pain to make my marriage stronger, that no one and nothing can ever come between the two of us again or I can let the pain lead to the end of my marriage. "
It's easy to blame the philandering spouse and especially the other person involved, but it's much harder to look at oneself and ask, ""Was there something lacking in me that made my spouse want to connect with another person?" Fortunately my friend learned how to use the pain of infidelity to make her marriages better than ever. It continues to be a work in progress. Jane's anger (if she is mad at Gringo over that woman) is valid but after all the anger has died, she knows she has choices to make just like my friend had.
Pain is our greatest teacher. Regardless of where the pain comes from, there are always lessons to be learned.
For more news, read Inquirer's Gringo also stayed at Ingrid's Cebu homes—source (November 17, 2006)