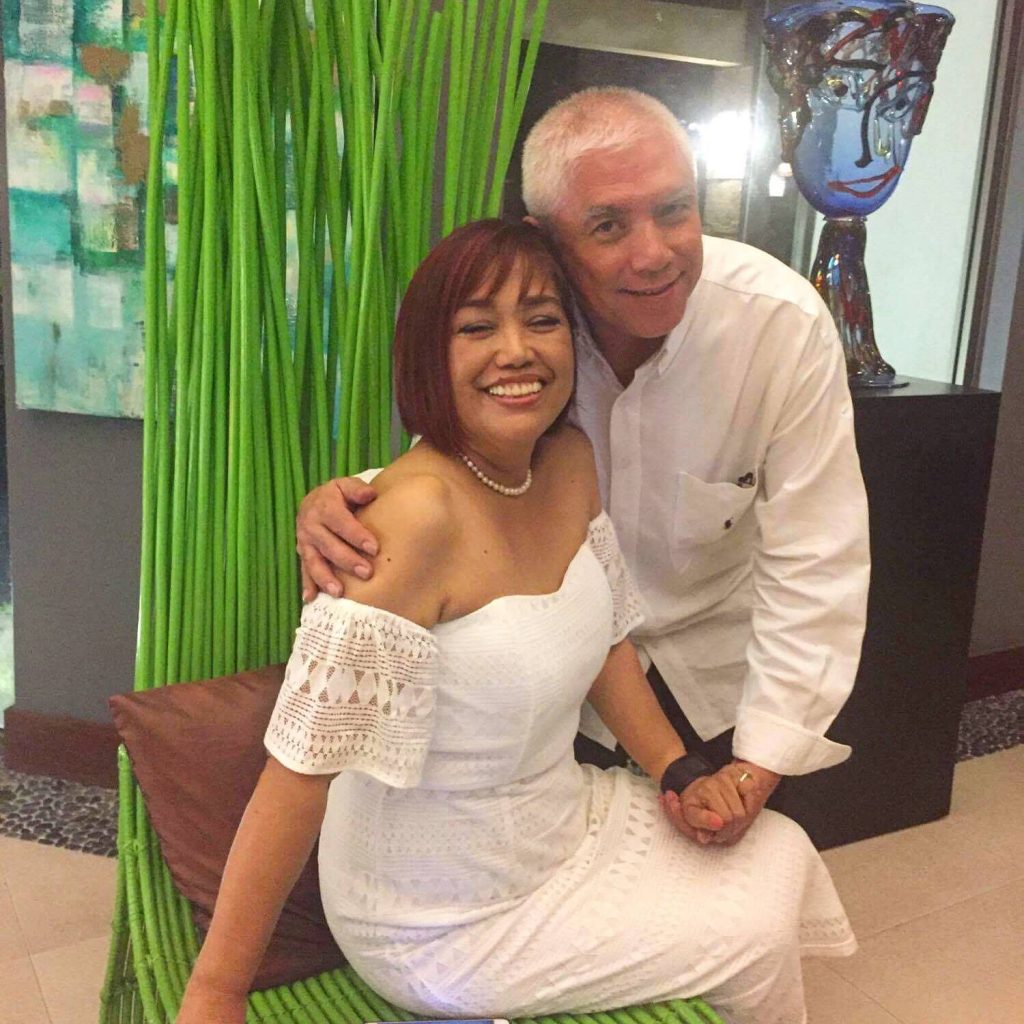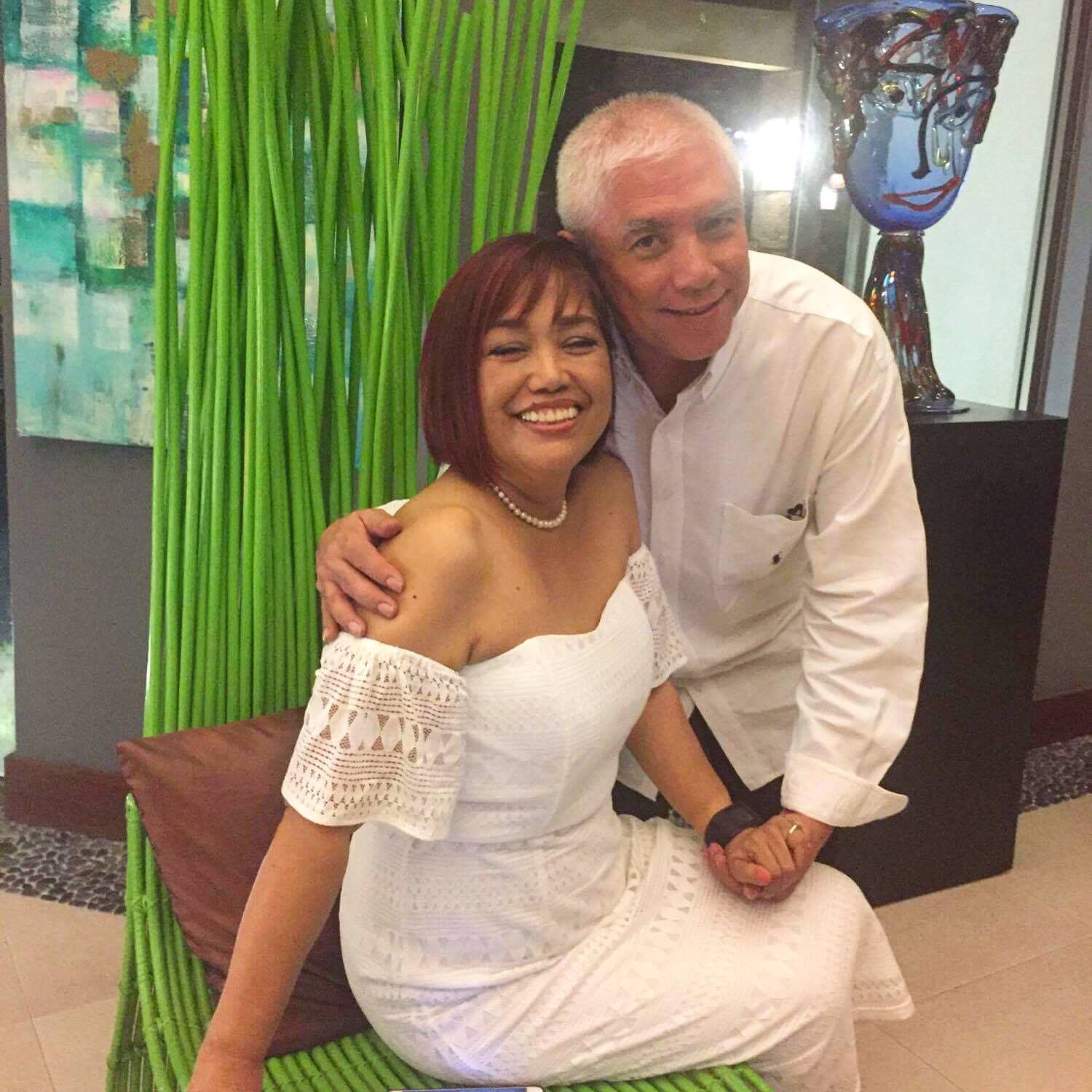 Today, we are 35 years married We've been technically together for 42 years (including the seven years as steadies) . Wow, we have gone a long, long way. My hubby and I are just by ourselves,  the past six years ever since our children lived independently from us. It is just the two of us.  Most of the time it is nice and dandy, but there are times we get into each other's nerves. He does not like it when I end up going home late from my events. I also tend to snap when I am tired.  These are the moments to just back off, and stay cool.   I've learned to detach  with love after 35  years of marriage. So when it is my husband's issue, I follow recovery principles. I have practiced these over the past ten years or so. I wished I had learned these sooner.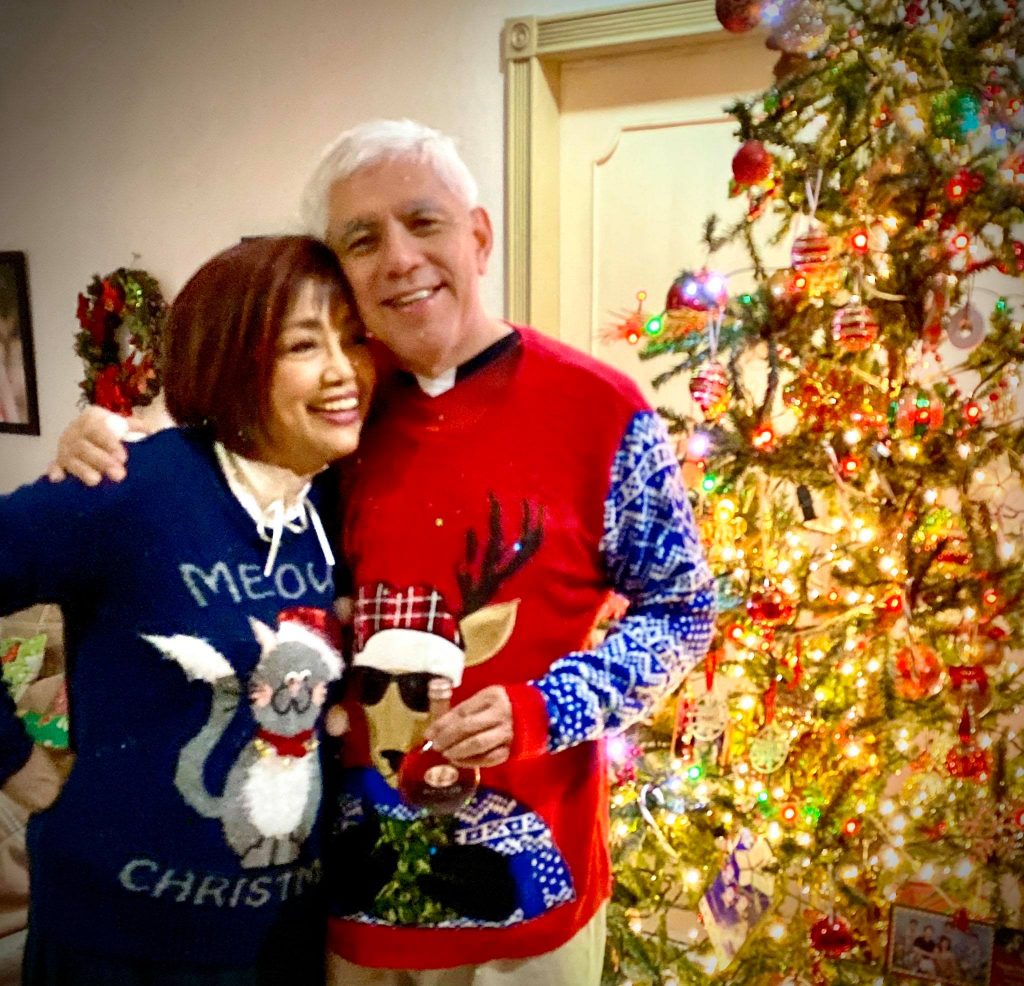 I remember the FOUR C's. I know I am not the CAUSE of his problems. I have no CONTROL over his problems. I cannot CURE it. Knowing that I have no CONTROL over people, places and things, the only remedy to the situation is a CHANGE of my attitude. It took a lot of practice. My strategy is always to be gentle with myself. It's useless beating myself over it. If I have to, I will beat myself with a feather. It was only in 2005 that I learned about self-care. I take care of myself by going to facial salons, exercising at the gym, meditation, laughing and pampering myself. Facials are important to me because I don't like to have worry lines on my face. It's also quite relaxing and calms my mind. Exercise gives me the endorphins to stay high with happy hormones. It's working well and when friends see me, they think I have a "nice aura" around me. Little do they know, that hubby and I just had a time-out. Hehe.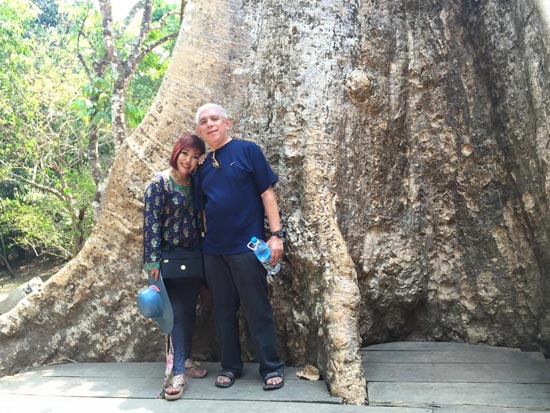 During one of those "cool" moments a few years ago, I received an email from my dear hubby. (See, he now communicates via email)
Dear Noyt,

An interesting article about Chat Silayan. I love you.

Your husband,

Butch
Chat Silayan is his high school batch mate and as you all know, she died of Colon cancer in 2006.
Anyway, I digress. The email was an article, "Whole Again" written on April 16, 2003, wherein Chat Silayan-Bailon shares the lessons she's learned after 10 years of marriage. Part of the article is about….
THE SECRET TO STAYING TOGETHER

This December 30th, my husband and I will celebrate our 10th anniversary.Looking back, I sometimes say, ""Wow, how did we get this far?" Especially when I remember our fights, which so escalated that we had to see a marriage counselor.

But we survived those turbulent times––through God, through our friendship, through our continuous effort to tackle our problems instead of running out the door. And with every experience, every fight, I'd learn things about what marriage really meant.

Deal with your emotions. I had to work through a lot of feelings from my childhood: the fear, the anger, the destructive coping mechanisms that kept me safe but also created barriers between my husband and I. I needed to identify where they were coming from and find ways to channel them positively.

Take command responsibility. Mike and I tried to go for counseling, which really helped, but at the end of the day, the task still fell on our shoulders. We had to make the necessary changes. We had to stop blaming each other and look for solutions together.

Be patient. We expect so many things from our partners, but we have to let them grow at their own pace. I wanted Mike to be good at fatherhood right away; I now realize that he needed time.

Accept each other. Nobody is perfect. We have our own faults and shortcomings. We need to accept each other and learn to give unconditional love.

Pray. Problems cannot be fixed miraculously overnight. God wants you to go through the process, because He is working on your character and teaching you wisdom. If you get the answer right away then you don't learn the lesson

Remember what brought you together. When I reach the point of ""ayoko na," it helps to look back to the time that we liked each other and ask myself, what did I fall in love with? With the many concerns of married life, it's easy to take the good things for granted.

Don't lose your own identity. Marriage only works if you have space to be yourself and develop your own dreams and personality. Don' t lose yourself. I was lucky to have gone through so many experiences before I finally settled down. Yes, I was lost for several years, and a lot of those memories are painful, but I am a stronger person because of what I went through. Now that I'm married, I want to make sure that I don't lose the identity that I tried so hard to find.

Mission/Vision. Have a family mission and vision that will serve as compass when things are going off-course.
Marriage is definitely hard work. We can get into each other's nerves. Hmm, perhaps my husband sent this email so we continue to work on finding solutions and making necessary changes.