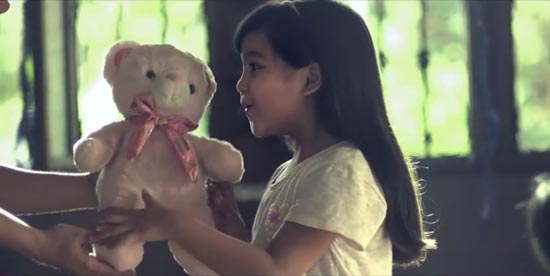 The Christmas season will always remind me of my childhood. There is always this warm feeling in my heart when I think of Christmas day. A child always lives in my heart. As a little girl, my parents could not afford to buy expensive gifts but I was always happy with whatever they gave me. Any gift always gave me a giddy feeling as well as a big smile. I can just imagine the children when they receive their gifts. Just like this "Best gift" video from Jollibee, I can feel the excitement and wonder as the little girl received a Teddy Bear. Watch the video.
Starting November 11, families whether here or abroad can donate a toy and book online through the Maaga ang Pasko microsite with the help of campaign partners Toy Kingdom and Goodwill Bookstore. The "Maaga ng Pasko" is considered the country's longest-running toy and book collection drive. In its 19th year of making Filipino children smile during this wonderful season of hope , there has been a collection of 2 million toys. This year, the campaign kicked off in different locations including Metro Manila, Pampanga, Batangas and Davao.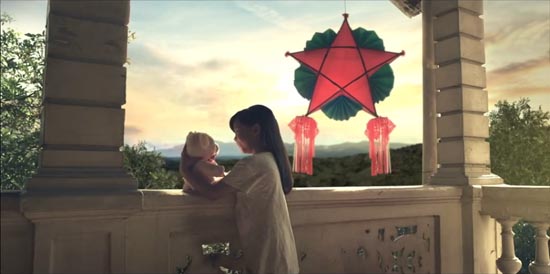 Imagine the joy when children receive your toys or books? It is priceless. I will participate in "Maaga ang Pasko" by giving teddy bears. To children, stuffed animals like teddy bears are more than toys. They're imaginary friends who are effective comfort givers in times of extreme stress and fear, helping them heal from whatever trauma and tragedy they may face.
Hopefully, "Maaga ang Pasko" will reach out to Global Filipino communities in the USA, Middle East, Hongkong and Singapore via Maaga ang Pasko donation boxes that will be placed in Jollibee branches in these markets.
You can bring your donations to any Jollibee store and drop it in the Maaga Ang Pasko boxes or you can visit jollibee.com.ph/MaagaAngPasko for details.
Imagine the smiles of the children who will receive your gifts. Even the smallest gift can bring out the biggest smiles. Let us light up their world by giving.