""Courage doesn't always roar. Sometimes courage is the quiet voice at the end of the day saying, "I will try again tomorrow." Mary Anne Radmacher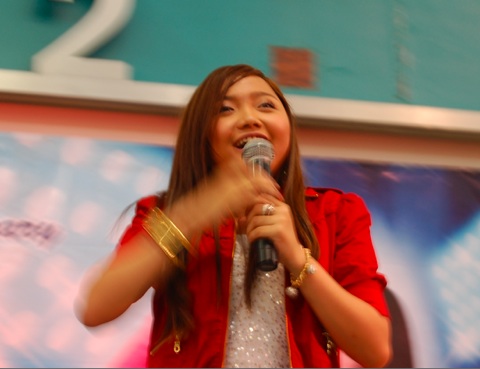 I have always been curious to hear Charice Pempengco sing live. Watching her sing at Oprah Winfrey Show, I wasn't too impressed with the ""birit" style. Though quite awesome, her lung-busting vocal skills are simply not my type of singing. Perhaps, seeing her singing live will change my mind. I jumped at the chance when a good friend, Claire invited me to watch Charice Pempengco sing at Melawares' 30th Anniversary Celebration at the SM Makati.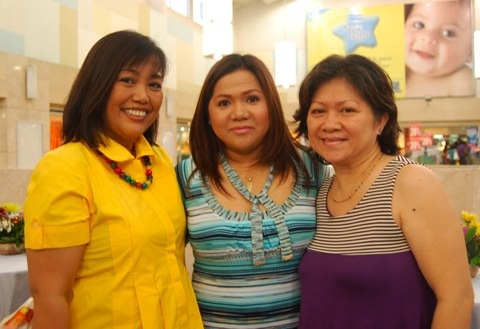 I was more curious to meet her mom, Raquel, the inspiration behind Charice. I applaud both Charice and her mom's indomitable courage and strength. Mommy Raquel single-handedly raised Charice and her brother Carl. "Si Mommy, mentor, tagahanda ng damit, taga-makeup. My mom's a superwoman!". The 38-year-old Raquel, from whom Charice got her singing voice, advices Charice to focus on her goal.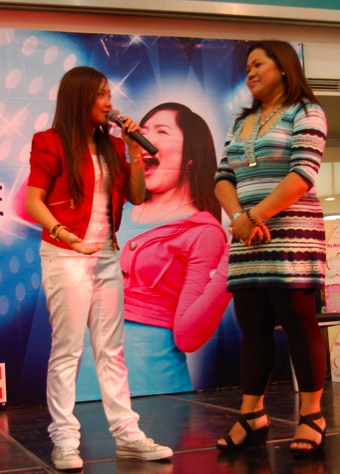 Charice battled incredible odds to arrive where she is right now. Imagine at the age of three years old, Charice witnessed her father choke her mom then grabbed his shotgun. Fortunately, neighbors overheard their screams and broke down the door in the nick of time. Charice narrated her heartbreaking story on the September 9, 2008 episode of Oprah, then added:
We left my dad and after that, I never saw him and I don't want to see him. I'm just singing now for my mom. I couldn't help her before, that's why I want to help her now.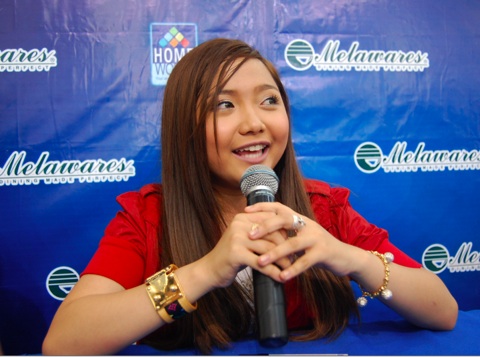 Charice is indeed role model to anyone struggling and recovering from the pain of a traumatic childhood. I admire her determination, spunk and energy and not to mention her humility. When she rendered her songs, she walked towards the crowd, her fans who wanted to catch her performance. She went out of her way to thank them.
Charice knows she is blessed which is one reason she wants to give back to the less fortunate. She does this through World Vision who works with children all over the world to help them overcome poverty and injustice and reach their full potential. Right now, she sponsors seven Filipino children living in dire poverty through World Vision.
In the Rated K interview last year, she tells other Filipino children who are struggling:
I'm not very different from them. That's also the same experience that I have gone through. There will be a time when you think of giving up, because you're tired, but don't, if you're really holding on to that dream. Because if that's really your dream, and you persevere, you will surely reach it.
What a girl!
Other triviaI wondered what she did to relax and she said "I love playing with my PSP", just like any teenager.
Hearing her birit-style is still not my type of singing but I am simply amazed at the way she pours her heart to each performance with such power and love. Here are two videos I recorded. They are part of her Mother's Day album, "My Inspiration".
Charice sings "Always You"


"I'll be There"

I admit being baffled over Charice's decision to be a Melawares endorser until I discovered that Elise Chua, the owner of Melawares (melamine-based dinner ware) helped Charice right after she was discovered at the Ellen Degeneres Show. She even gave her a nice condo at Lions Park Residences. Owning a condo just 10 minutes away from the airport is a dream come true. Now, Charice is also their endorser of Melawares.
Charice leaves for Paris after which she will go to America to launch an album produced by David Foster and to lend her voice as the rival singer in the sequel to Alvin and the Chipmunks The animated movie is slated to be shown on Christmas day in the U.S. Oprah will feature one episode solely for her sometime end of May. So much is in store for Charice who admits she's quite a hyperactive child. She can easily tackle challenges and busy schedules.
I really like the Charice Pempengco I met today. I pray she continues to receive more blessings and that she remains sweet and humble.
Charice is truly the Pride of the Philippines.
View More Photos of Charice Pempengco