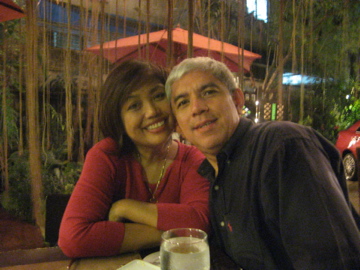 I wished I had bought something new or had my hair done at the salon for our anniversary dinner. Come to think of it, does my husband really care? I don't think so. Apparently he can't even tell if I've don a new hairstyle or bought a new dress. I can walk past by him with a new dress and he wouldn't blink an eye. It didn't matter really because I was bent on celebrating our 22nd wedding anniversary with a simple dinner with the girls. It turns out that our day contained a lot of little gifts which I call blessings.
1. The gift of new beginnnings
We finally got the title of our new home on our anniversary day. How symbolic! Yes, the perfect anniversary gift to ourselves. The transfer of the title to our names took forever thanks to corrupt Bureau of Internal Revenue (BIR) officers and other city hall employees who expected grease money to facilitate the papers. Despite the greed and corruption of the government employees , our hearts are filled with gratitute that after going through 6 months of condominium and house hunting and acquiring a housing loan, we finally got the love nest we dreamed of. A new life in our new home. We are open to all the exciting possibilities for change both within and around us.
2. The gift of spontaneity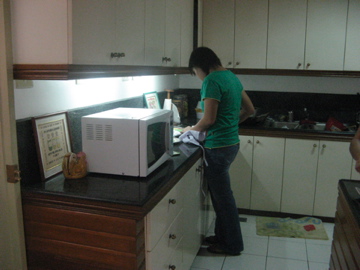 M does not normally cook but she prepared Asian Noodles for lunch just because… What great timing. Fortunately , I finished my work ahead of schedule and managed to squeeze in enough time to bring her to the grocery to buy the ingredients she needed.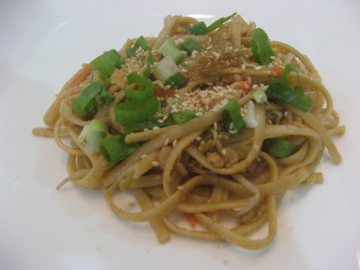 It's actually similar to "Pad Thai". What a joy to celebrate!
3. The gift of God's healing
Saturday is never complete unless we share our time in helping others heal with their pain and losses. Grief Share is a ministry that my friend, Cathy started last year and which we continue to support even after the first module has ended. As we give to others, so we heal in the process. We are part of, and at one with, the continuous cycle of healing.
4. The gift of companionship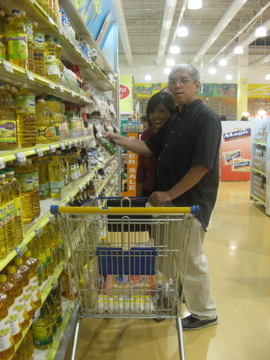 Just before dinner, Lauren wanted to have her legs waxed. We dropped her off at "California Spa" at the SM Hypermart only to find out that they were full with clients. Not about to waste the parking fees , what did my dear husband do?
Grocery shopping! His source of pleasure. What Fun.
5. The gift of children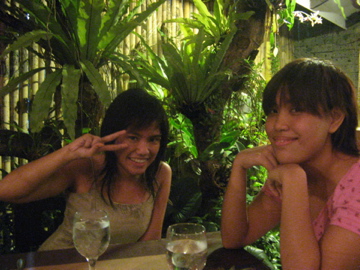 The girls clamored for In-Yo, Fusion Cuisine at Esteban Abada, Quezon City which they pass every day since it was near their dorm last semester. The place was packed and we ended up sitting by the veranda which turned out to be quite a romantic spot . Amidst the splashing Koi, the flutter of the love birds in the cage, and the cool breeze surrounding us, the night was perfect as Butch gently held my hand. Our children, the fruit of our love bears witness to our trials and tribulations through the years.
6. The gift of Love
Aside from the breakfast tray, another present awaited me at my writing table . My eyes glowed with love as I read his greeting. I had to laugh.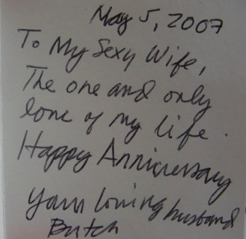 sappy! sappy! sappy!
He bought charger plates for my white square plates
You know, Butch has never read any of my blog entries. Once I read him the entry of our love story just so we can relive our crazy youth. He was totally bawled over that I wrote all of that. No, he wasn't mad or anything. Just a teeny bit embarassed.
But anyway, after I read the "love story" entry, I asked him "now tell me your version of our love story".
All he could say was "I love you".
The best gift one can ever receive. Love in words and in action.