Written By Alina Co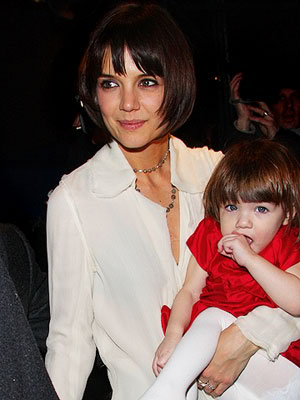 A little over two years ago, I shot a promotional video where the TV host/glam mom was telling us all about her new TV show.katie But what she said sort of disturbed me. She said, "I want moms to know they can have it all."
By saying "having it all", she meant that moms can do everything: care for your family, maintain a flourishing career and stay beautiful and fit all at the same time.
Really now? If only she could have read the subtitle in my head.
For moms, "having it all" can be easy if your husband earns a living, high enough to sustain you whole family. It's easy if you and your husband were born from rich families, and you have all the support you need: yayas you can hire, a grand mom who's eager to babysit the kids anytime, a driver who can ease Manila's traffic woes. "Having it all" means mommy can take a part-time or consulting job, and have time to sweat it out at the gym and get pampered in a spa.
The concept of a "glam mom", as what the TV host and her show espoused, remains elitist, an ideal that upper-class women uphold so they can claim their superiority.
I am not a mom myself, but I couldn't help but cringe when magazines present these women as picture-perfect ladies who live their happy endings everyday. Sure, I don't think what they're presenting are lies. But I hope the writer won't forget to add that these women have high disposable incomes.
I cringe because there's Telly, a single mom who struggles with a high-paying yet stress-inducing advertising job to give her child a good future. I roll my eyes because Nina, a bank manager, works full-time so that she and her husband can have enough money to buy a house and an educational plan for their daughter. She takes on the "mom" hat in the morning before she commutes to the office and in the evening, takes it off, because her little darling is already asleep. This "perfect mom" misrepresentation can make moms like Krisel feel inadequate because she's gotten overweight and she hasn't found time to shed the pregnancy pounds since she went back to work.
"Glam moms" can be too shiny and sparkling that people cannot see what's behind those pearly white teeth. I just think it's about time people spoke the truth.
Because the truth is, it shouldn't be about "having it all." Magazines and glossies should show real women and their real struggles. Women who try, despite the obstacles, should be the ones celebrated.
For these are the moms who really had a lot to sacrifice. Being "glam" is just the package. Tear that up and you'll see beauty in the half-blow dried hair, the frazzled commute to make it from the office to the family day, her tearful smile when the sleepy toddler, half-awake on a weekday evening, whispers "Mama, I love you."
* This piece is dedicated to my mommy, who didn't have it all, but instead gave us her all.