Happy Chinese New Year. February 5, 2019 thru January 24, 2020 is the Year of the EARTH PIG. A lot of stalls are sprouting out in shopping malls selling all sorts of cute pig charms to celebrate the Lunar Chinese New Year. My husband, Butch' Chinese Zodiac sign is the pig. Maybe he believes in pig charms and the symbolism it represents. Holding up a fake jade pig charm, he observes that the pig charm bore many piglets. The sales lady at the mall says "swerte yan sir" (That's good luck). Butch bought this pig charm for $5.00 and told me that the green pig complements the color scheme of our new living room. Right! I teased him.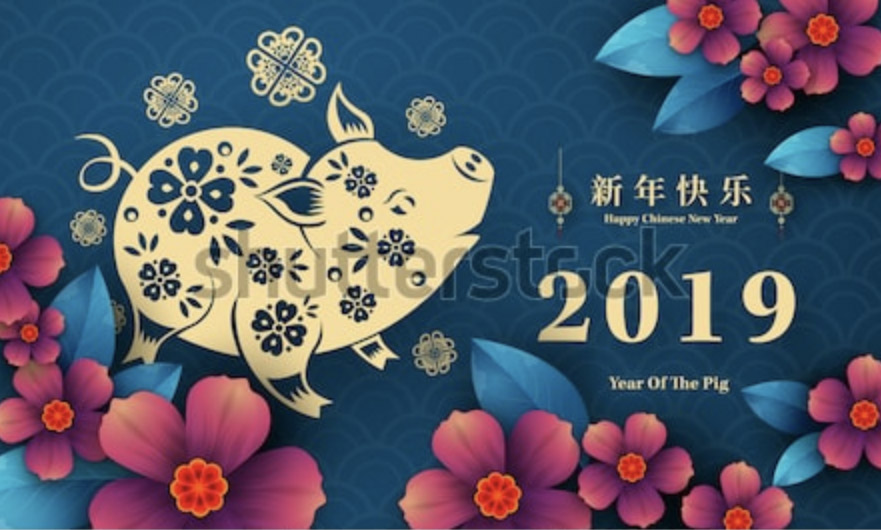 What do these lucky pig charms really mean?
Grandmaster Lin Yun says that the PIG is the most blessed of the animals of the Chinese zodiac. The horse draws a cart, the ox plows the fields, the goat provides milk, the rooster lets you know when morning has come, and the dog stands guard at night, but the pig is obligated to do nothing at all except sleep, eat and sleep some more. Haha, how lazy is that? The pig is happy go lucky, easy going, and eager to avoid conflict. Don't you think people should adopt a more easy-go-lucky attitude to tolerate others and strive to live life free of conflict? Life is full of conflicts but trivial conflicts can be avoided.
Whether one is of Chinese descent or not, people need to be patient, and tolerate the idiosyncracies of others. What does tolerance mean exactly?
I realized the meaning of tolerance when I got married. It happened on the first night of our honeymoon. Oh my god, Butch hogged the bed with his legs sprawled all over the bed space. I tried the practice of tolerance when he'd mess up the room. I wasn't all that tolerant. I was too obsessive with the orderliness of my physical space.
The practice of a healthy and loving tolerance of myself started when my grief journey hit rock bottom. The constant bickering with my family in so little matters forced me to be more open to new approaches. It started with myself. I set healthy boundaries and trusted myself to own my power with people.
I learned to
1. Tolerate my quirks, my ups and downs, my humanness, my struggling and awkward nature.
2. Tolerate my fears, mistakes, my need to occasionally feel superior and to sometimes feel ashamed.
3. Tolerate my instinctive desire to control and learn detachment with love.
4. Tolerate my tendency to get obsessive and forgetting to trust God.
There are some things I do not tolerate. I do not tolerate abusive behaviors or destructive behaviors towards others or myself. Often , I get the ire of abusive people when I exert my stand on their destructive behaviors. But that's another story.
When I learned healthy and loving tolerance, I learned tolerance for others. I also learned that the humanness I tolerated is what makes myself and others beautiful.
We don't need the lucky pig charm  to remind us of healthy tolerance to ourselves and others.