Who could ever match the abundance of food, drinks, and gimmick at the Taste Asia Food Fest of SM Hypermarket , SM Mall of Asia ,? It was a huge success in terms of attendance, fun and food. I didn't expect that all registrants would arrive. In fact, I forgot to sign up my daughter , Lauren .
Surprises galore awaited us at the party.
The food arrived or rather overflowed in batches. First the cocktails arrived, then appetizers during the program, and finally the main course. I didn't get to eat the main course anymore because I was already full by then. How much food can anyone take? I cannot imagine. A fiesta atmosphere filled the whole room as two tables were laid out to be feasted on.

If you weren't happy with the food, one could always sit down and surf . SM Hypermart even provided the bloggers with laptops and I managed to check my emails and send a twitter message.
The evil chocolate fondue fountain by Crazy Choco was a smashing hit among the young bloggers except for diabetics like me. But I couldn't resist a chocolate dipped marshmallow, could I? Hehe!

And free , cute and crazy photos from clique booth, the party photobooth. Thanks Karl!

I had photos with my two lovely daughters (Lauren and Marielli) and Dine aka Sexy Mom!
Click thumbnails to enlarge photo



(me and the 2 girls)



(me and the Sexy Mom)
Sorsi and Jayvee hosted the program .

With Marcelle Fabie, the magician. (View his magic blog)

Lots of prizes too. I think almost everyone brought home a prize.

All the drinks and juices your bladder can take!


Thanks Aileen for spearheading the event with the help of the numerous coordinators like Dine,Sasha , Rico ,Janette, Jedi, Jay Abe ,Ely Marc, Jayvee ,Shari, Noemi Sexymom ,Jonas ,Pierre Jomar ,Markku, Jonas of Yehey and AJ) . And of course thank you to SM Hypermarket and their sponsors.

Hen Lin, Sanyo, Fruitas, Crazy Choco, Lots A Pizza, Gloria's, PaoTsin, Citibank, Alvineths Party Needs, Crazy Choco, Fresh Cuts
I will bring my husband for a second visit at the Taste Asia and savor the food once again.
Join the SM Hypermarket contest
So who else went to the party? To list them down is impossible so take a peep at the photos here:
View my photos Photos of the Taste Asia Food Fest or the clique booth gallery.
Other photos
Aileen's Gallery
Karla's Gallery
Jerico's Gallery
Jomar Hilario
Bayanihan Blog Network
BA Racoma
Rain Contreras
Brian
Project Manila
Juned
Other Blog entries
Taste Asia Blogger Food Fest: A Blast by Julie
One huge, successful, smashing, lovely event–TASTE ASIA's Bloggers Food Fest by Dine
Taste Asia Blogger Food Fest: a Smashing Success by Aileen
100+ Bloggers Eating Simultaneously by Pinoycentric.com
Taste Asia Blogger Food Fest by Juned
Bakla Goes to the Blogger Foodfest
Tastes of Asia Blogger Meetup by Karla
Taste Asia Blogger Fest by Karla
Taste Asia by Paul
First Taste at the Taste of Asia by Lalon
SM Hypermarket by Mr. Robert Kwee, Executive Vice President of SM Hypermarket
Bloggers Get a Taste of Asia by Abel
I Was There at the Taste Asia Blogger Event by Riz
Aileen Apolo, SM Hypermarket and Taste Asia event by Janette Toral
SM Hypermart Blogger's Food Fest by Enrico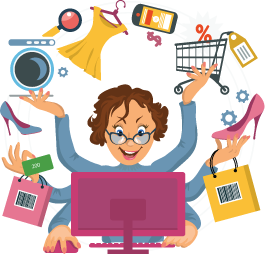 Shop here for Home and Living at Lazada.