"Find the love you seek, by first finding the love within yourself. Learn to rest in that place within you that is your true home."
– Sri Sri Ravi Shankar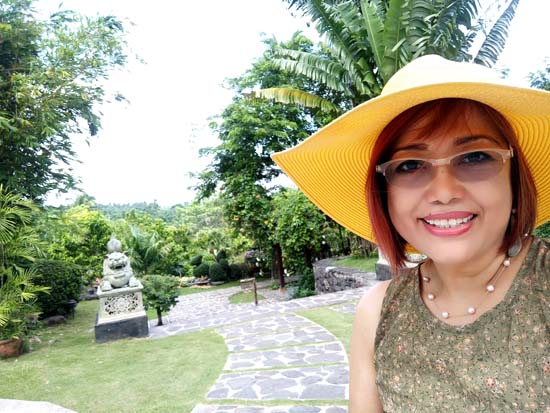 How could I say no to a Healthy Mommas Retreat from Michelle and Sab of Mothers Who Brunch (MWB) ? The election month of May had been especially hectic and toxic . My body was craving for a  well-deserved and pampered break .  MWB  whisked a bunch of fun and inspiring moms to Cintai Corito Gardens in Batangas to mark their first year as a community . What a fitting choice for our weekend retreat in this Balinese-inspired sanctuary . The Indonesian word "cintai" means "love."  It reminded me of the importance of loving myself first.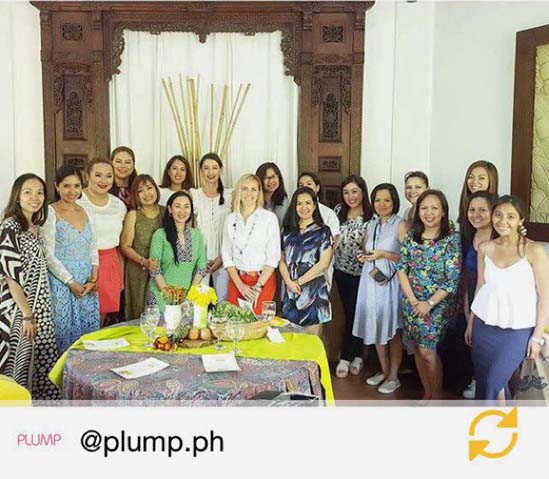 We, the mommas and the gracious friends of MWB spent the  day learning about healthy food, body positivity, being a body positive parent and a bit of pampering in this refreshing getaway.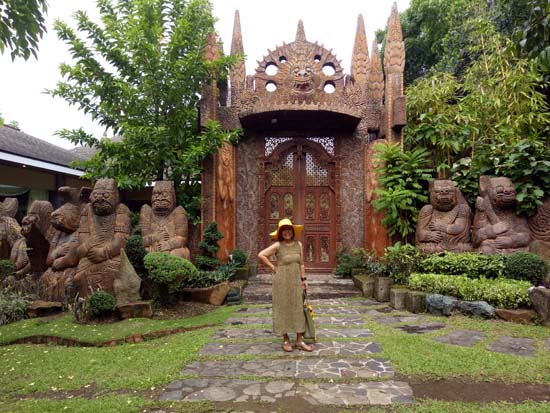 I love the place. The Balinese-inspired sculptures and statues scattered around Cintai, as well as the lovely garden is the ideal place to unwind, relax, and meditate.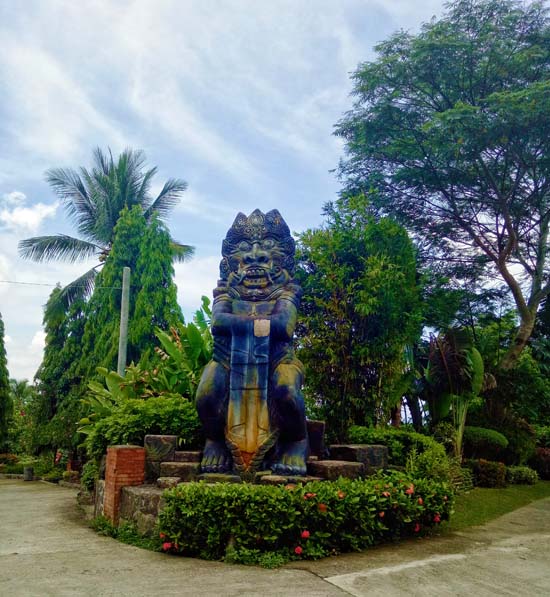 In this haven of restful tranquility, I affirmed my healthy lifestyle choice as  MWB prepared a day of activities and goodies. I want to share some of these interesting finds that you might want to consider in your shopping list.
1. Switch your metabolism over to Green 
Eating healthy never tasted this good. The best way to ensure my  body stays in tip-top shape is to be gentle with what I feed it.  So yes to green juice and smoothies. Mish and Sab prepared a lot of smoothies for us using Severin Multimixer + Smoothie Mix & Go.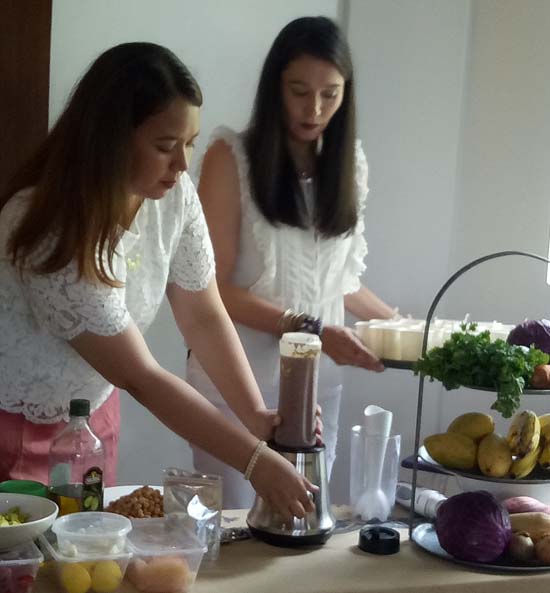 Using the Braun multi quick hand blender, Mish prepared hummus. The Hummus recipe is to die-for with that sharp garlic twist.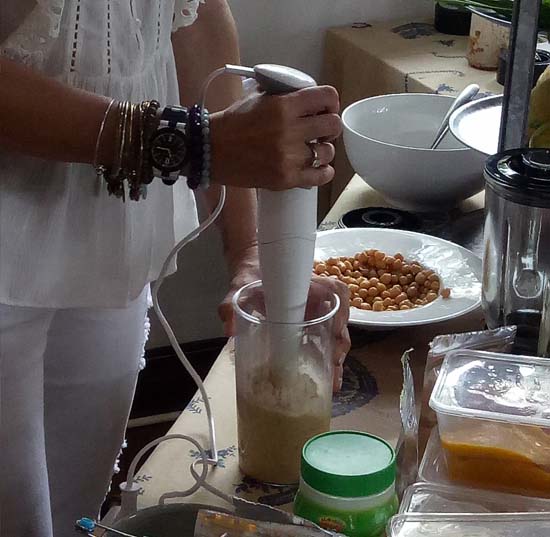 It must have been my lucky day because, I get to bring home the same blender where I will prepare not only hummus but homemade pesto and omelettes.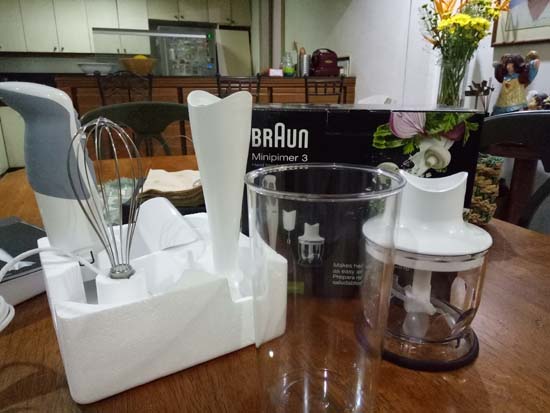 Check out facebook.com/Colombophils for other detox products to help you stay fit and healthy.
2. Take Kombucha, the living drink.
They say , you are what you eat but you are what you digest as well. Kombucha (Kahm-BOO-cha) has so many health benefits : boosts the Immune System; Natural Detoxifier; Rich in Vitamins and Enzymes ; Energy Boost; Increased Metabolism ; PMS Relief and Relief from Arthritis and Joint Pain.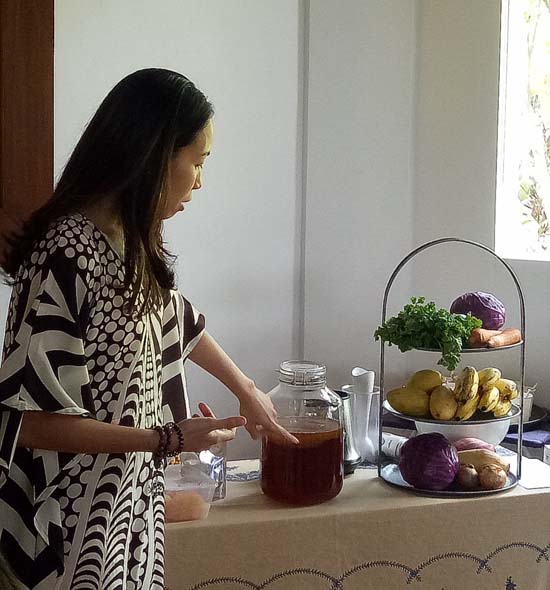 Pattie Palma Gil, Corito's owner and manager, shares how she prepares kombucha in her blog. I am so inspired to make my own kombucha that I ordered a SCOBY (Symbiotic Culture of Bacteria and Yeast) .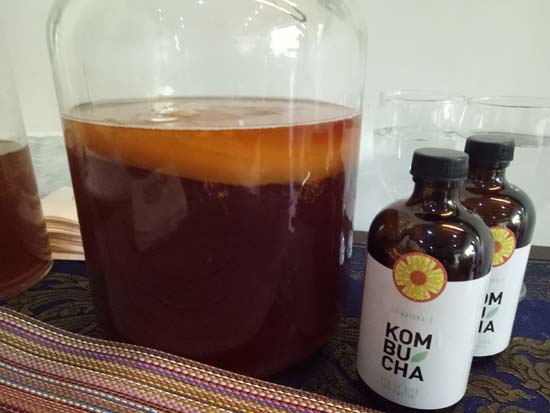 In her blog, she describes that "Kombucha starts out as a sugary tea, which is then fermented with the help of a scoby. "SCOBY" is actually an acronym for "symbiotic culture of bacteria and yeast." It's very close cousins to the mother used to make vinegar.  "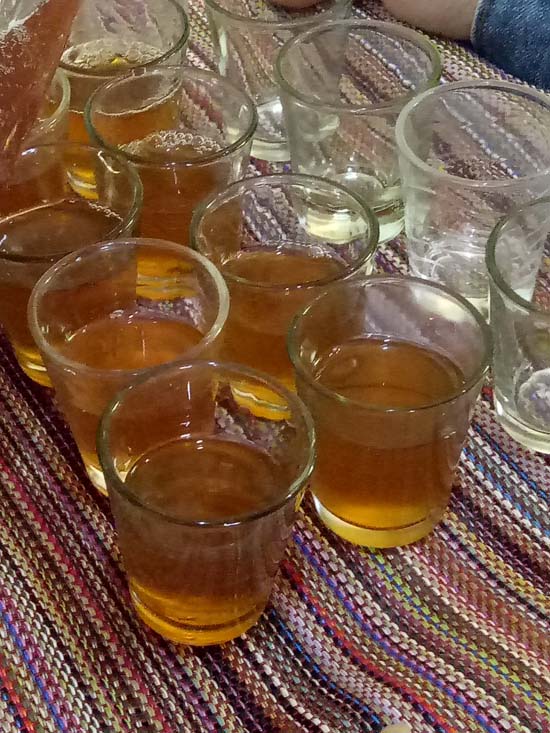 When I took a drink, it tasted pleasantly like apple cider.  Pattie recommends kombucha in moderation. Start with 4 oz. a day and increase to 16 oz. limit.  If you are interested to know more about kombucha, read Pattie's blog post. You can also order Kombucha through these suppliers.
3. Shop at the Super Food grocer to jumpstart your green smoothie
"There's no better way to live than to have a strong, vibrant, healthy body in fighting form — regardless of age, weight, or any other starting point." I am glad there is the Super Food Grocer where you can easily jumpstart your health with a Green Smoothie.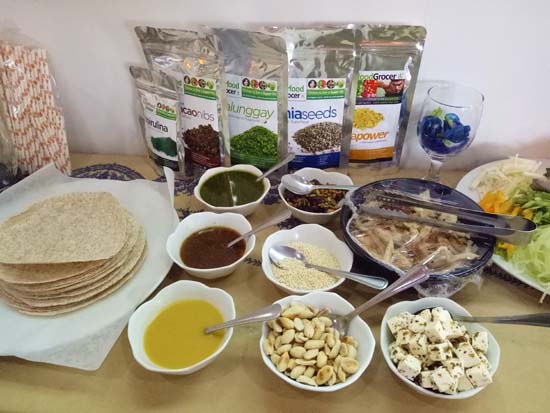 They even have a free ebook which includes  recipes ,common  newbies mistakes, FAQs and super tips. Check their website, the Super Food Grocer .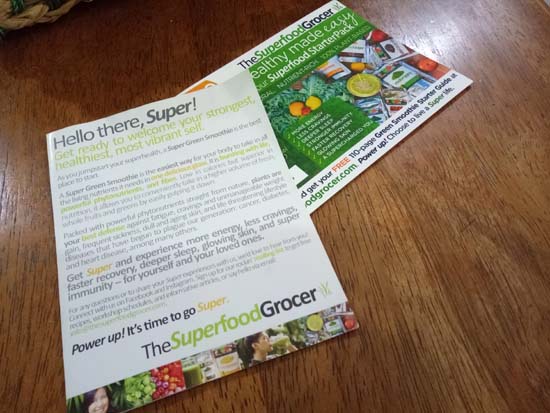 4.  Eat Healthy Hatch Free-range brown eggs 
I can't eat whole eggs if it is not free-range brown eggs . I am glad Healthy Hatch free-range eggs are antibiotic free and growth hormone-free. I just know when it is not free-range eggs. Some eggs sold in the groceries are not free-range. You cannot tell just by the looks . I know it by the taste. (Sometimes I think , the supplier just dips the egg in some coloring.)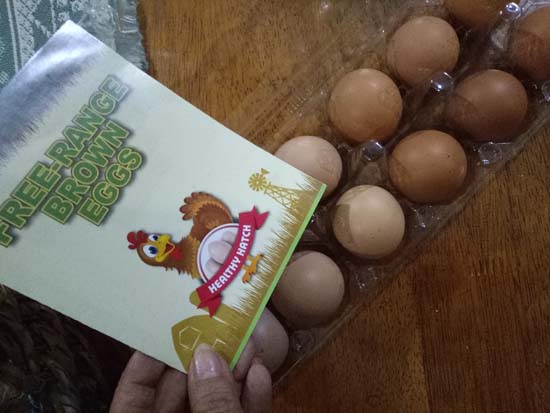 The Healthy Hatch chickens are raised in a barn-type farm where they can freely roam making the stress-free. They are fed with natural feeds, Azolla, Duckweeds, Moringa and Madre de Agua making the lay eggs with thicker shells that are resistant from bacteria and have bright yellow-orange yolks. You can visit their The Healthy Hatch Facebook page.
5. Loving yourself needs a little boost with Up & Up Skin refining and priming serum.
Beautique Manila  introduced us to Up & Up Skin Refining and Priming serum, as a non-surgical solution to various skin concerns associated with aging like sagging eyelids, eye bags, inelastic cheeks, crow's feet, enlarge pores and hidden neckline.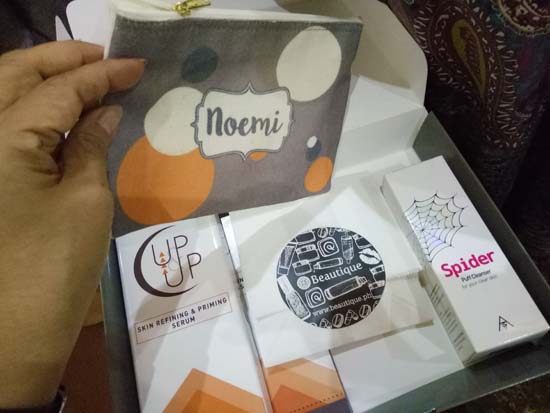 Up & Up is made of Green Tea Extract, Ade Aluminium Erijissel Sump Extract, Trehalose, Adenosine, Dynalift, Chamomile Extract, Hyaluronic Acide, and Aloe Vera Extract. It is easy to use. Simply mix using the syringe container, and apply the serum to your skin.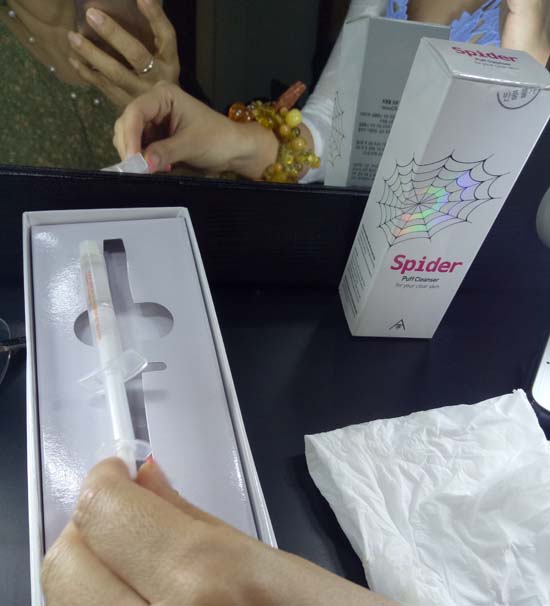 The serum was applied to my sagging skin on my cheekbones for testing. A bit of skin tightening was observed but I will test  it more in the coming days.  Up & Up Skin Refining and Priming serum is available in PCX branches. Check out Beautique Manila facebook page.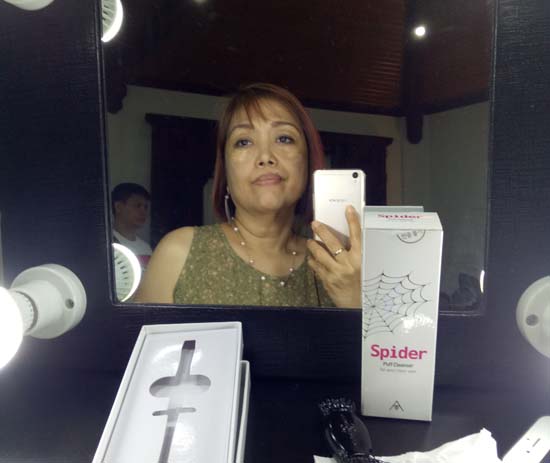 6.  Use Beyond Borders Cocktail napkins, handmade by Ilocano women and men on antique looms
A glass of green juice and smoothies go hand in hand with a dainty cocktail napkin.  There is no greater feeling than buying local and helping the men and women of Ilocos who weave these  Beyond Borders cocktail napkins.  They use antique hand looms with techniques handed down to them by their elders. They are so beautiful.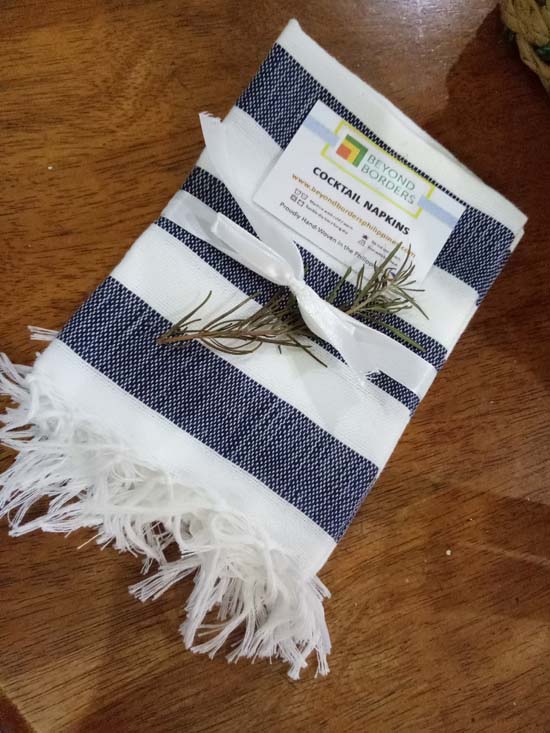 I love companies like Beyond Borders who take pride in the Filipino culture and its traditions, and a sincere desire to preserve them. Visit the Beyond Borders Facebook page.
7.  Pamper yourself with Green Mama organic perfume and lip balm
Simple and clean green living not only lies in our food intake but on what goes on our skin .  Andrea Fernandez Reloza, the owner of Green Mama "researched and was alarmed to find out that the items contained a lot of carcinogens so she decided to concoct alternatives to create a safer home environment especially for her children." I am loving her Rose Vanilla organic perfume. The lip balm is perfect for my chapped lips.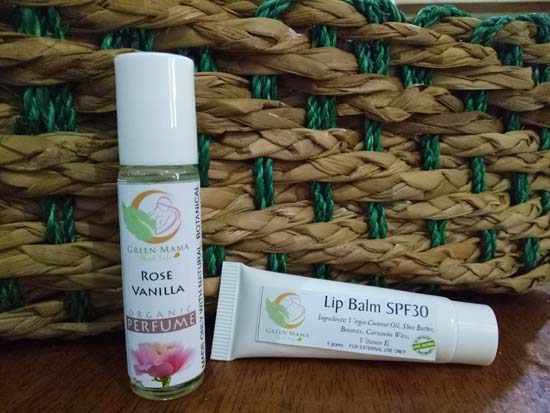 Green Mama can be found on Facebook at Green Mama Organic and Natural Products and Instagram at @Greenmama_ph
8. Get refreshed with infused water from the Juice Barista
There's nothing like infused water to quench my thirst on our way to Batangas. The Juice Barista Infused Agua is made of fruits, veggies, herbs, spices and edible flower.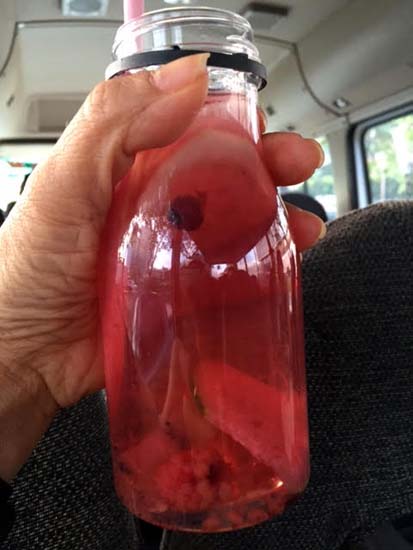 Check out the Juice Barista Facebook page for more of their infused agua .
9. Remember to Sip Hydrate with   the Juice Barista Agua Timer On-The-Go glass bottle.
Why not track your water intake and make it easier with time marks to help hit your daily water goals?  This is perfect for those who are serious about hydrating.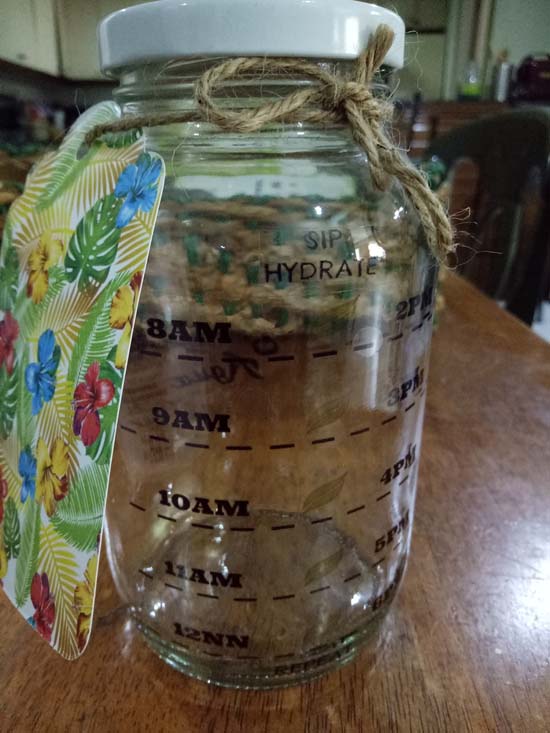 10. Cool  yourself with Hann's Ice towel on the go
What a perfect buddy during my workout and walking my way to my daily 10,000- 15,000 steps a day goal. Just wet, shake and chill! The cooling lasts for hours . It is also  completely reusable – just re-wet and shake!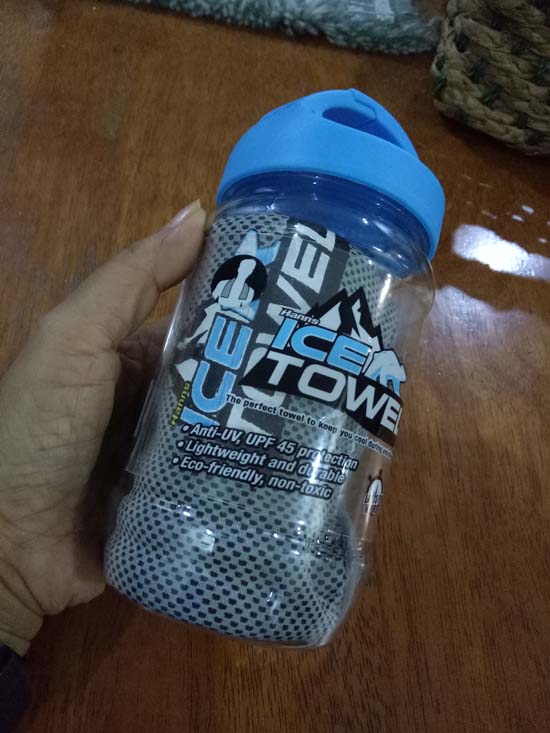 What great finds not only for the moms but for everyone. Pamper yourself today. Nothing says "love me" better than some peaceful "me time" with the cool and soft breeze caressing your face.