I believe it is really important to love ourselves first. To love others, we must first learn to love ourselves. For Women's day, let's devote it to ME first so I 'd like to share some quotes on loving yourself first.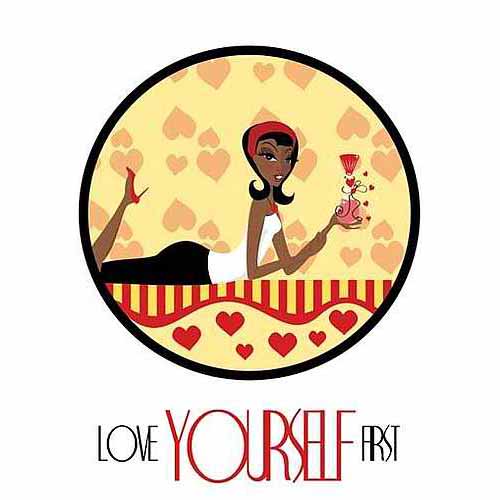 There is no mistaking love. You feel it in your heart. It is the common fiber of life, the flame that heats our soul, energizes our spirit, and supplies passion to our lives."
– Elisabeth Kubler Ross
""Something inside you emerges.an innate, indwelling peace, stillness, aliveness. It is the unconditioned, who you are in your essence. It is what you had been looking for in the love object. It is yourself."
– Eckhart Tolle
""Find the love you seek, by first finding the love within yourself. Learn to rest in that place within you that is your true home."
– Sri Sri Ravi Shankar
""Love is the great miracle cure. Loving ourselves works miracles in our lives.
– Louise L. Hay.
""You cannot be lonely if you like the person you're alone with."
– Wayne Dyer
""If you aren't good at loving yourself, you will have a difficult time loving anyone, since you'll resent the time and energy you give another person that you aren't even giving to yourself."
– Barbara De Angelis
""The way you treat yourself sets the standard for others."
– Sonya Friedman
""A loving person lives in a loving world. A hostile person lives in a hostile world. Everyone you meet is your mirror."
– Ken Keyes
""You yourself, as much as anybody in the entire universe, deserve your love and affection."
– Buddha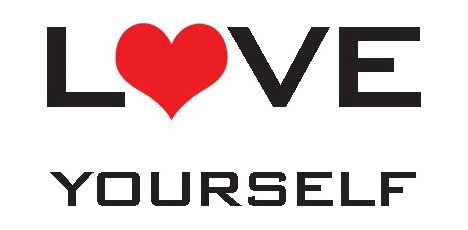 So what are some things you can do to love yourself?
Gratitude is the first step to loving yourself. Start by thanking the people that mean a lot to you. But what things can you do today to take care of yourself?
1. My favorite is always going to the salon and pamper my feet with a rejuvenating pedicure or add eyelash extensions. I also enjoy the spa and having facials.
2. Indulge in a sweet treat like an ice cream bar (well perhaps once a month).
3. Buy a bouquet of flowers to brighten up your home.
4. Remember the special people in your life such as your friend from your youth. Have lunch with that person. The laughter and special memories are very uplifting.
5. Try something new. Start another blog. Take language lessons. Draw. Paint. Run.
6. Take a long nap. Enough rest works to improve problem-solving and creativity. Love your body by giving it the care it needs and it deserves.
And most of all, look at the mirror, smile and affirm that, that you are love and accept yourself as you are.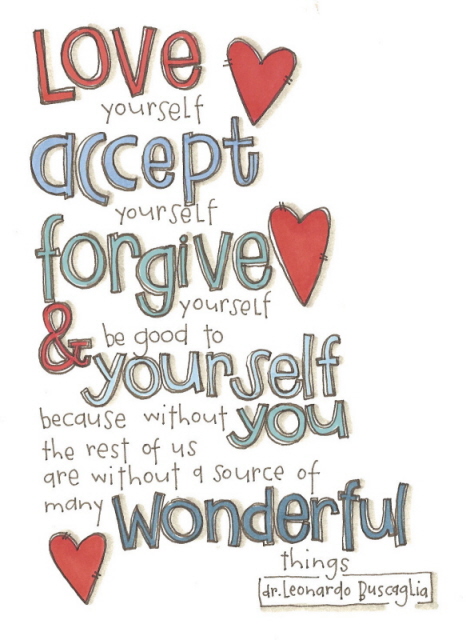 The only love you should be looking for is the one inside you.