This planner became known among buyers and bloggers as The Change Journal.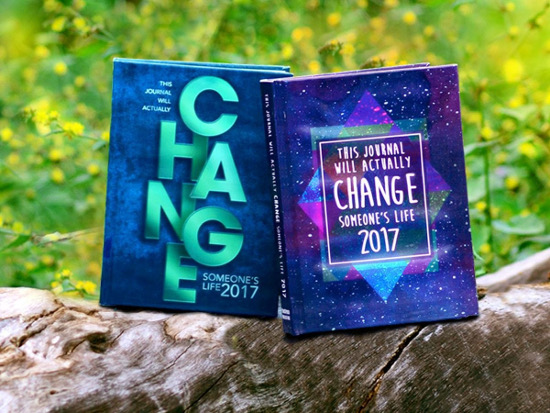 If you are in the lookout for a 2017 planner, I highly recommend "This Journal Will Actually Change Someone's Life 2017!" It will not only change someone's life but yours as well.  Remember my 2016 Change Journal?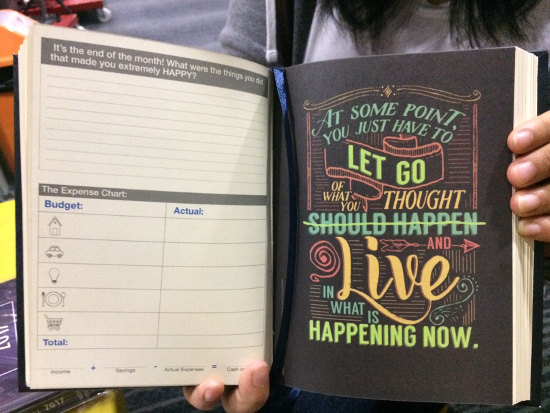 In 2008, FreeSpeech Publications started publishing a planner called "This Journal Will Actually Change Your Life." They peppered it with interesting facts, unusual holidays, action blurbs, mood charts, reminders for quarterly check-ups, self-empowerment tips, expense trackers, life-changing coupons, bucket lists and a whole lot more—knowing that daily planners could actually help people keep track of their days, and their lives. They also published organizers that would keep you…well, organized. But their planner has a difference. It doesn't just change your life by helping you, but, proceeds from the sales of this planner goes towards the education initiatives of Lifeline Foundation Support Team, Inc.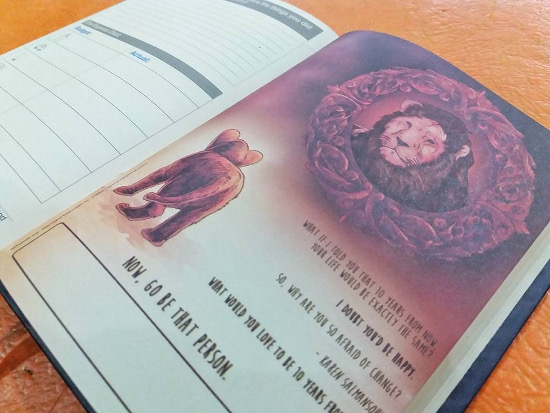 And CHANGE is exactly the theme of the 2017 Journal.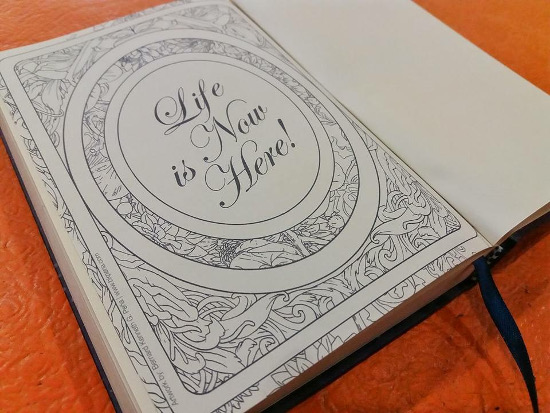 "Change is HERE, change is NOW. Life is HERE, life is NOW."
From the back cover
"This year is your year to believe the truth that Life is in the here and now. 2017 is the year to stop waiting for circumstances to be perfect before you begin to LIVE the LIFE you choose. The 2017 Change Journal affirms that we human beings are far more powerful than we realize everyday. It will help you to begin living now, by changing the things that need to be changed, by starting the things that need starting—whether you take tiny steps or monumental leaps, the time is now. The operative, energy-filled, dynamic word is NOW. Life is now here. Believe in your own power.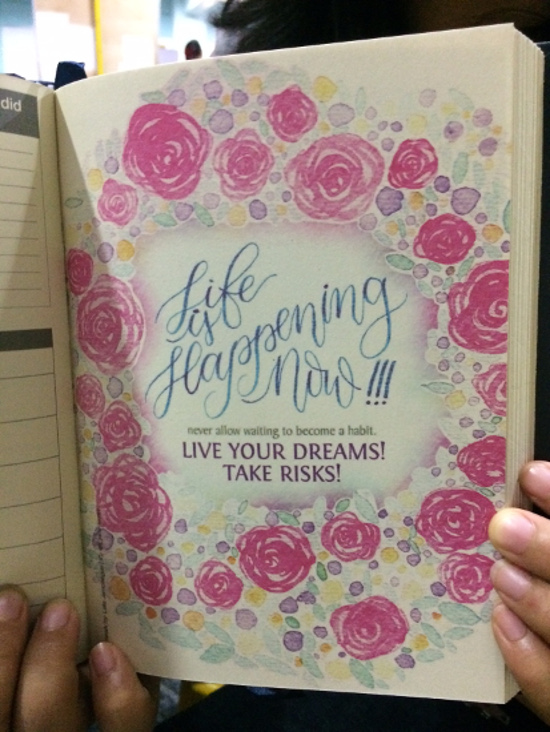 This planner also changes other people's lives. Proceeds from this journal go to Lifeline Foundation Support Team, Inc, whose initiatives include helping scholars get an excellent education, organizing medical missions to remote and underserved areas, and a whole lot more. Be part of the change! Visit them at www.ineedalifeline.org.
You can purchase the planner at Free Speech Publications,