I found the perfect planner for my needs. If you are in the lookout for a 2016 planner, I highly recommend "This Journal Will Actually Change Someone's Life 2016!" It will not only change someone's life but yours as well.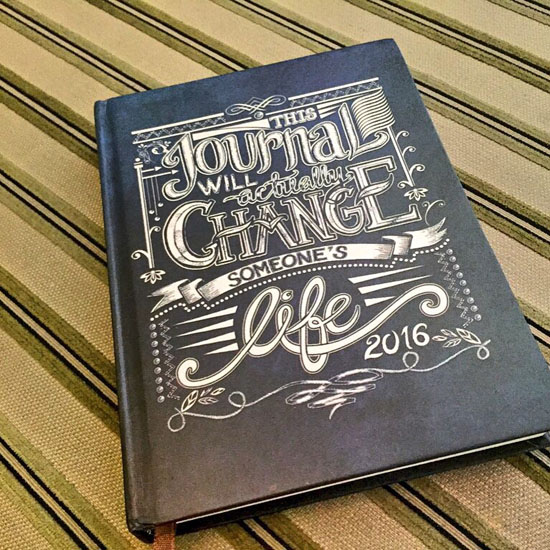 This Journal Will Actually Change Someone's Life 2016 is filled with witty facts, unusual holidays and interesting blurbs, awesome pages with mood charts, quarterly check-ups and tips for self-empowerment. This extraordinary planner also helps change lives all over the world as all proceeds are aimed to fund Lifeline Foundation, an organization whose projects helped many people in need. Take a sneak peek.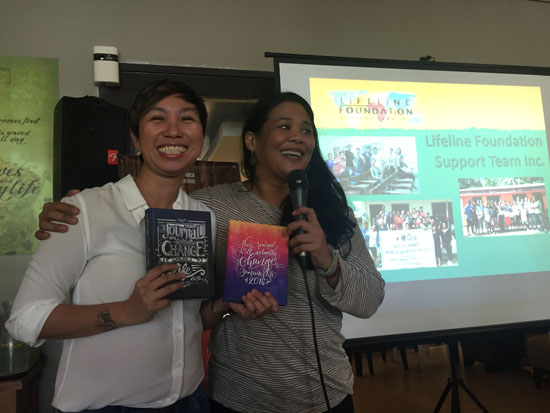 Freespeech  publication, the publisher of this awesome planner, noticed how yearly planners affect the lives of people.  This is one reason they decided to publish an extraordinary journal that would further change people's lives. They have been doing so for the past nine years.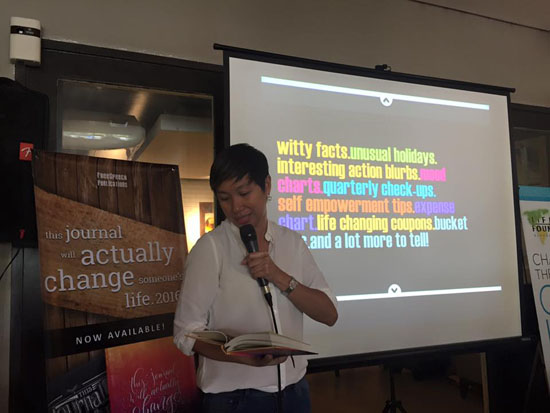 This year's theme is: HAPPINESS REVOLUTION! Look at the inside.  The first thing that struck me is what I am thankful for. To be thankful is to be happy. It is great that a planner reminds us to be full of gratitude. That is a nice start to a new year.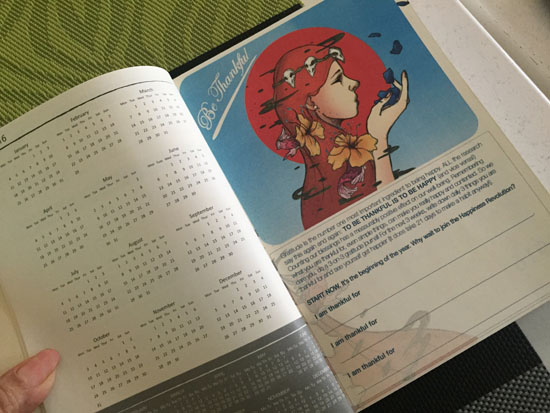 There are a lot of features that will help you plan your life  such as witty facts, unusual holidays. interesting action blurbs.mood charts.quarterly check-ups, self empowerment tips, expense chart, life changing coupons, bucket list and a lot more to tell! Here is a sample of the expense chart.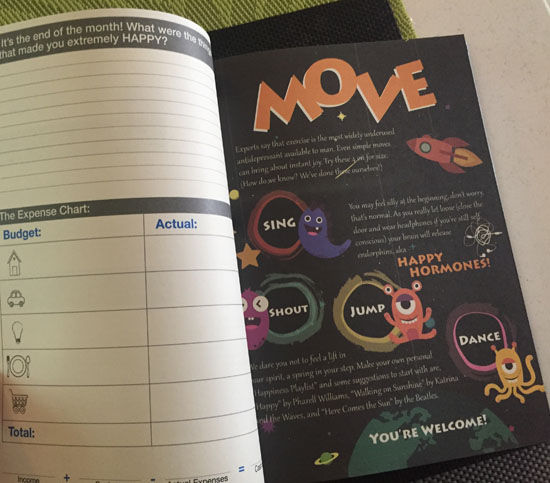 You  can assess your highs and lows  for the week. High and lows are noteworthy- remembering HIGHS to keep spirits up and remembering LOWs to take note of life lessons from those situations. I win BOTH ways.  Think about it. Life is like a roller coaster as I experience these high moments and low moments, moments when I feel like I am on top of the world and when I am down. The choice is always mine, whether I want to be frustrated or to enjoy the thrill of the ride.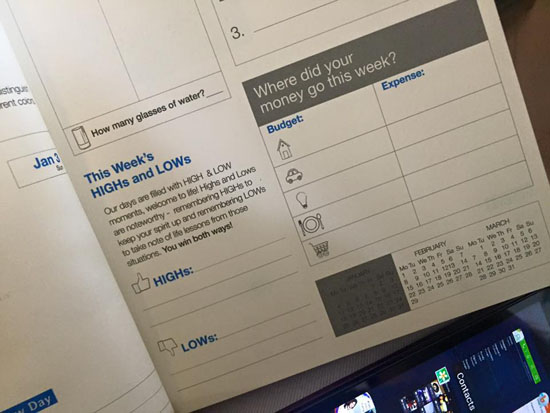 There are Action blurbs that will move you to get out there and start moving away from your computer or gadgets.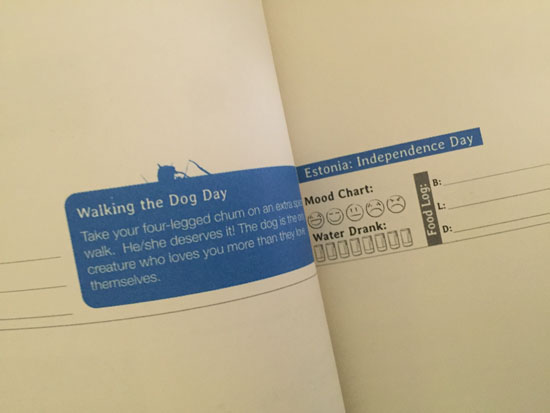 Here is what a whole page looks like.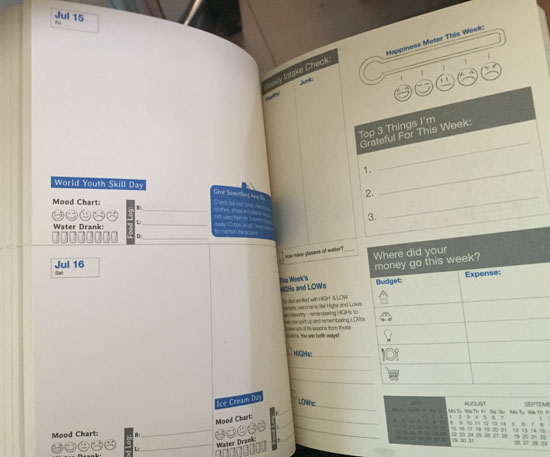 You can  check your mood for the day and the amount of water drank. It is best to take eight glasses a day.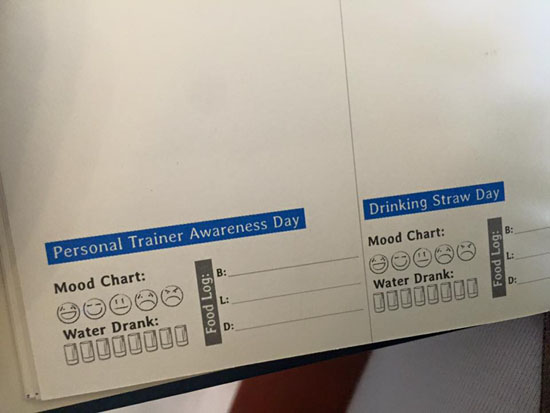 There are fun coupons that allow you to be a home chef for the night or simply do nothing.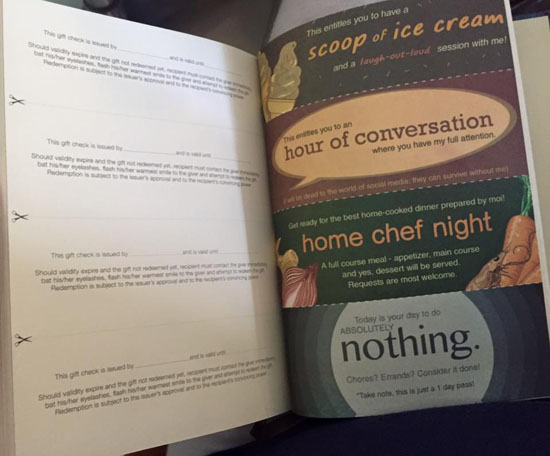 Proceeds from this planner go to Lifeline Foundation Support Team, Inc whose initiatives include helping scholars get an excellent education, organizing medical missions, funding surgeries for different patients and a lot more. No wonder this planner is called "This Journal Will Actually Change Someone's Life 2016". You have the power to change someone's life for the better including your own.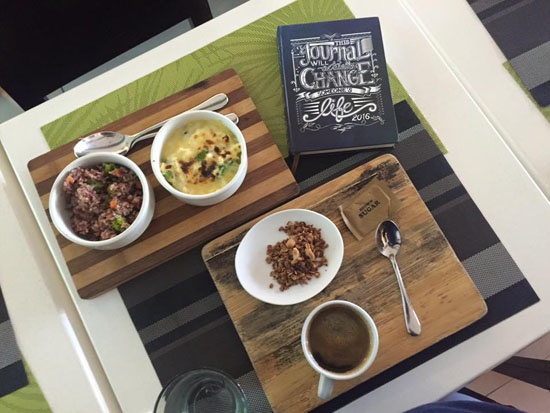 You can purchase the planner at Free Speech Publications, Fully Booked branches, PowerBooks , National Bookstore for 775 pesos only. You can choose between the navy blue and rainbow version. I chose the navy blue while I gave my daughter the rainbow version.  I am really excited to start planning for 2016.