Knowing about two couples breaking up the past month brought me back to a similar breakup 30 years ago. My own breakup story.
I was twenty five years old, at the peak of my career while my twenty-two year old boyfriend ( who is incidentally my husband) was just a Freshman in Law school. Being together for almost six years at that time, I thought it was really us , together and forever. I had been hinting the past months that I wanted to get married one day. Yes , hinting or did I sound like "hey let's get married or else".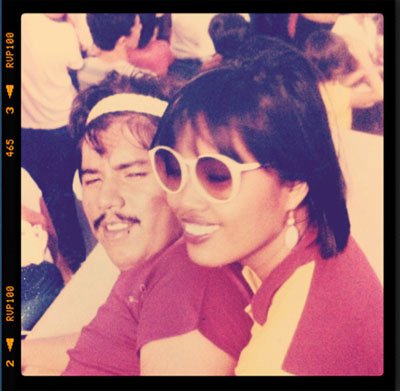 I must have been more in love with Butch than he was in love with me. Head over heels in love. He was after all , very handsome, rugged, funny and smart. On January 1984, he declared he wanted to break up with me because it has always been me, me and me. He wanted to be a free man. As he started blurting the dreaded break-up words , all I could think of was "oh no, he found another girl more beautiful than me". Pride didn't want me to ask that question. I calmly took in his words and we parted.
I had written my thoughts in my diary a month after: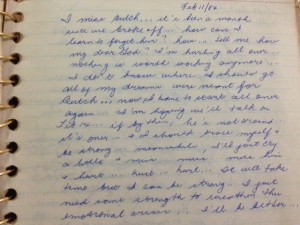 "I miss Butch…it's been a month since we broke off…how can I learn to forget him? how…tell me how my dear God? I'm hurting all over…nothing is work working anymore…I don't know where I should go. All my dreams were meant for Butch…now, I have to start all over again. I'm hoping we'll talk on February 14. If by then, he's not around, it's over and I should brace myself and be strong. Meanwhile I 'll just cry a little and miss…miss…miss him and hurt….hurt…hurt…It will take time but I can be strong. I just need some strength to weather this emotional crisis. It'll be better."
He didn't show up on Valentine's day and I knew it was over. I had written a letter in my diary but I think it was more to release the pain in my heart.
Dear Butch,
Happy Valentine's day! It's a day for celebrating love. ALthough we may be apart for good, I just want you to know that I love you….
And I kept crushing out so many words in that unsent letter. I had not only lost a boyfriend but a best friend. Heartbroken, I'd write his name over and over again in my diary like a crazy idiot.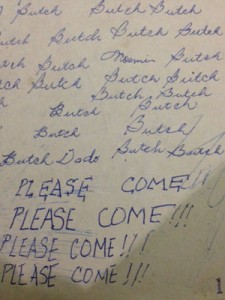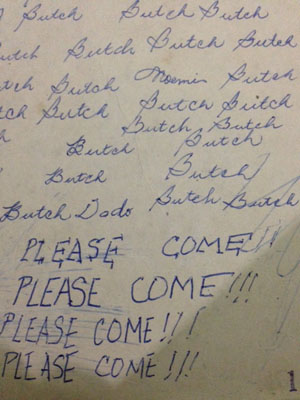 I decided to be busy that summer. Nursing a broken heart starts with taking care of your body. I jogged around the Oval of the UP Diliman campus every afternoon and at night , my officemates and I swam at the nearby pool. It felt good to be energized and pushing the limits of my stamina. My waist line shrunk to 23 inches that I had to replenish my closet with a new wardrobe. I felt like saying to Butch "Look at what you missed". My boss often asked me Anong nangyari sa school bus mo? ("what happened to your school bus?" ) , referring to Butch who often picked me up from work. I shrugged, giving him an indifferent smirk but inside I was crying. It hurts.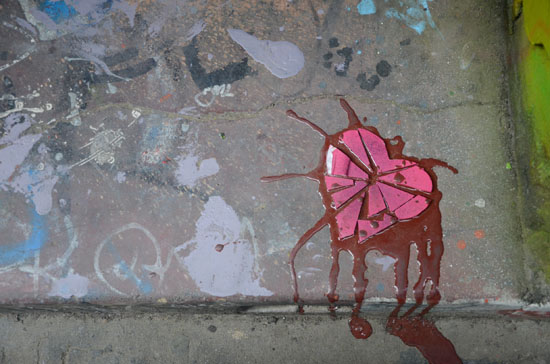 The important lesson I learned that summer was taking care of myself . I allowed myself a couple of days and even weeks to mope around and cry, just feeling sorry for myself. There came a time to start snapping out of it. I learned that the most important person is ME and not my ex. I believe it is really important to love ourselves first. To love others, we must first learn to love ourselves.
The breakup was a good excuses for a fresh start. It was fun giving myself a makeover, and indulging into sports. It gave me a sense of fulfilment and a big burst of confidence. Time really heals all wounds. The pain I felt that February , a month after the breakup didn't last forever, even if it felt like it will.
Just when I was getting over my broken heart, Butch came back into my life six months after the breakup. I spotted a dozen roses by the door partly covering his handsome face. I felt my heart bursting and my face flushing.
My boss was yelling,Yari na ang school bus ( "THE SCHOOL BUS IS FIXED!")
To those in similar breakup stories , I am not saying it will lead to a happy ending. It did lead to a better me.
Just hang in there – it'll get easier. I promise.