As originally posted on Valentine's Day aka Single Awareness Day (Or how to love the most important person in your life)Valentine's Day aka Single Awareness Day , Philippine Online Chronicles
You are in the middle of a city where flower shops abound, artisan chocolates call out to you, teddy bears suddenly peek from every store window in the mall and restaurants offer date-deal combos. There's a cold breeze in the air – the perfect moment to hold someone's hand in yours – only, there's no one to hold.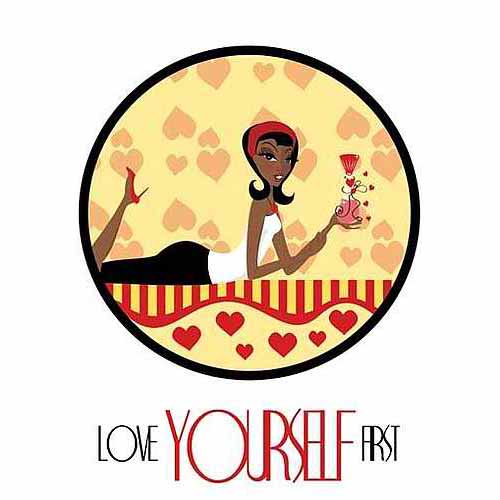 It is Valentine's Day, you're single and it's perfectly fine.
"Being dateless on Valentine's Day can evoke feelings of loneliness and self-doubt, especially for those who are believers in the mythology of true love," according to Chif's 'Being Single on Valentine's Day: A Survival Guide.' "It is portrayed in he media, particularly in relentless flower, fragrance and jewelry advertising, as the singular day of the year set aside for love, romance and passion."
So what can you do when you are feeling the chilling blues of being single instead of being swept away by the fiery desire of love?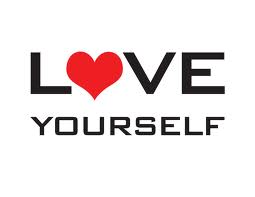 Instead of being defeated by how Cupid's Day "ought to be" celebrated, there are ways on how single men and women can seize the day, says Dr. Laura S. Brown, Psychology Professor at Argosy University, Seattle. "Love is not about a particular day, or about cards, flowers, or even being in a relationship. The illusion that coupled people are happy and well-loved can feed feelings of loneliness or isolation for people who are not with someone, and wish they were." Brown says. Putting things in perspective and realizing the illusory nature of this holiday, she adds, can be the first step in feeling better about being precisely who and where you are.
According to Brown, the most important message that singles should bear in mind on Valentine's Day is that "love is not just for couples; it is for all of us." Ditch the idea of V-Day as a mere glorification of romance and join in the celebration of love in general – love for yourself, for your family, friends, community and for the world, as Your Tango suggests.
With that being said, here are some ways that single men and women can have a fun, meaningful Valentine's Day without worrying about the pressures and pitfalls that often come with the holiday:
1.     Get some perspective.
"Do not define yourself by your relationship status. Your relationship status does not define you," saysChiff. Rather than sulking on Valentine's Day,celebrate your strengths and achievements that testify to you being a completely empowered person, a person who has room for love should it come along but who does not need such a relationship to feel happy and worthy right now.
It would also help to realize that Valentine's Day is a commercial holiday – and not necessarily about togetherness and intimacy. Just think of all the money you are saving!
2.     Get together with people who love you.
Make sweet time for people who do love you – friends, family members, the people who matter most in your life. And be in the moment for God's sake (leave your smartphone and tablet alone!). Doing little acts of love will not only put a smile on their faces, it will also plant one in yours.
3.     Indulge in yourself.
Spend the day loving yourself by doing whatever you want – be it pampering yourself with a lavish spa treatment or staying at home, gorging on take-out food and watching every movie your celebrity crush has ever been in. Stop beating yourself up and give in – you deserve it. But don't bite more than you can chew – it wouldn't feel good to worry about reducing your expenses just because you splurged way too much on indulgence.
4.     Go after your passions.
Use the day to start or finish something you've been meaning to pursue. Finish that book which has gathered dust on your bedside table, redecorate your room or study that piano piece. While you're at it, find something new to love. Interested in taking up yoga? How about boxing? Always wanted to try out pole dancing? Challenge yourself to do something you've never done before, or seldom get to do because of your schedule.
5.     Send love someone else's way.
Research shows that one act of kindness generates a domino effect of goodness. Send Valentine's Day cards or flowers to those close to you or better yet, volunteer locally and help out people in need. AsYour Tango says, seeing a face light up from your small gesture will fill you with love and make the world a better place.
6.     Snuggle with a pet.
Ella Ceron of Thought Catalog suggests adopting a cat. While dogs will love you unconditionally, "a cat's indifference will keep you humble and remind you that sometimes, the kind of love you have to earn is pretty freaking great." If you're not exactly a feline lover, get a puppy or dog sit for your friends who are out for a dinner date. Unconditional love and snuggling is sure to uplift any mood.
7.     If you are single and you don't want to be, be honest with yourself with what's keeping you from being in the relationship that you want.
Find ways to work on becoming the person you've always wanted to be, the person your dream partner would fall in love with. Chiff recommends taking up yoga, volunteering, creating art, making meaning and acting to change the world. "It is into the fullest lives that love is most likely to fall."
If you think your match may not be in your current friends and acquaintances, expand your social circle. Be open in meeting (or dating) new people, find out what's happening in the singles scene and try going to parties that let you celebrate the day as an unattached person – but keep your love expectations in check.
8.     If you are single and you like it, affirm your choice.  
If being single is your choice, love it. Think about all the good things about being single, from being the sole decider of how you should spend your free time, to not fighting over the remote control, to keeping your space as clean or as messy as you like. If people tend to rub your singleness on your face on Valentine's Day, breathe easy, smile and tell them you like being so, and you're perfectly fine with it.