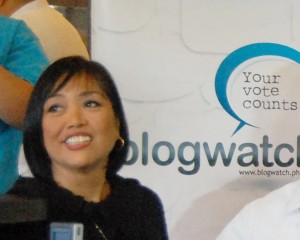 My daughter studied the birth certificate from the National Statistics office. She laughed as she saw the occupation of her parents.
Father- Law student
Mother- Homemaker
She could not believe her father was just a law student. I glanced at my husband, "Wasn't it just yesterday we were struggling newly weds?". Looking up from her birth certificate, she asked "Mom if I was born this year, what occupation will you place?"
I replied " blogger".
My answer brought a smile to her lips. She nodded "I thought so too."

She didn't have to say it but I felt she was proud that I am a blogger.
In the social media circle, I am known as the mom blogger, two words that mean a lot to me.
I loved being a full time mom till their college years even if it meant meeting financial challenges. Blogging opened doors for me and kept me busy when they were all at their boarding house. Seeing them go to college was just heart breaking. A semi-empty nest was how I felt when it was just me and my husband at home.
These days, I don't smother them that often. I don't feel bad leaving them whenever I am busy with election-related events. Well, I don't feel bad because they are working anyway.
I often think of their future and the new leader of this country. I try to do my share in the upcoming elections because I know my children will benefit directly from good governance. That is my role as "mom blogger" in social media.
Ann Landers was right when she said "A hundred years from now… it will not matter what my bank account was, the sort of house I lived in, or the kind of car I drove… but the world may be different because I was important in the life of a child."