A mother will always be a mother. Somewhere in my kitchen is a cross-stitched frame "The mother's heart is the child's schoolroom. "

I tear as I write this blog post. I teared when I recorded my bubbly audio post that I had to retake it three times. I 'm not too good with words . I only know what is in my heart. Though I don't get to see or talk to my two girls that often, I pray everyday that they are healthy, safe and happy.
There are many mothers like me who can't be with their children and many children who can't be with their mothers on Mother's day. You can listen to my audio post below:
The text of the poem is as follows:
Your Mother is always with you.
She's the whisper of the leaves as you walk down the street.
She's the smell of certain foods you remember, flowers you pick and
perfume that she wore.
She's the cool hand on your brow when you're not feeling well.
She's your breath in the air on a cold winter's day.
She is the sound of the rain that lulls you to sleep, the colors of a
rainbow. She is Christmas morning.
Your Mother lives inside your laughter.
She's crystallized in every teardrop.
A mother shows every emotion ………. happiness, sadness, fear,
jealousy, love, hate, anger, helplessness, excitement, joy,
sorrow… and all the while, hoping and praying you will only know the good
feelings in life. She's the place you came from, your first home, and she's
the map you follow with every step you take.
She's your first love; your first friend, even your first enemy, but
nothing on earth can separate you. Not time, not space…not
even death!

Author: unknown
Maybe I tear because I have parenting regrets that I cannot undo . Perhaps, it is because I miss shopping with them or having them curl up in bed. There are no regrets that I gave up my career to be their full-time mother , watching them grow to be beautiful, compassionate and smart girls. My proudest mom moment was when my children taught me to be a better mom. There is so much joy in being a mother from the time my kids grew up from being a baby to their adult twenty-something years of age.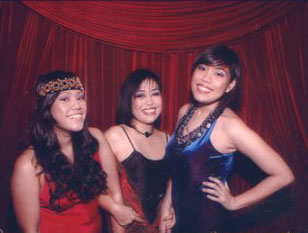 I love being the new me because of my children.
I often ask myself if I have loved my children enough and done the best job that I possibly can. Then as human nature goes, I remember the mistakes that I made and how they might have hurt my children. I did pick up the pieces and tried to be better. Yet I never stopped loving my children even in the times when I seemed distant. My children have been a witness to my struggle and the new me. I am so proud that they taught me a lot. I am proud that they are my children. When I think of them, tears roll down because they make me happy.
I wish they will always be with me to love and to hold but I know at the same time, I should just step back and watch then fly high and free.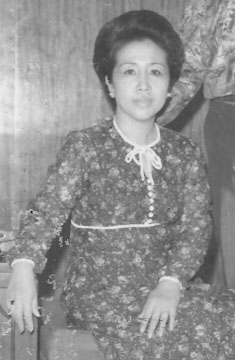 My mom died when I was only 19 years old but throughout the years, she has always been with me… Mom will always be with me. My girls also know that their mom will always be with them. Wherever they may be, their mother is always be with them.