I am taking time out from attending events because of the traffic in Metro Manila. But how can I refuse a visit to Lotus Pod  even if it will take one and a half hours to get there? You know , I would rather get stuck driving through the countryside than the concrete jungle.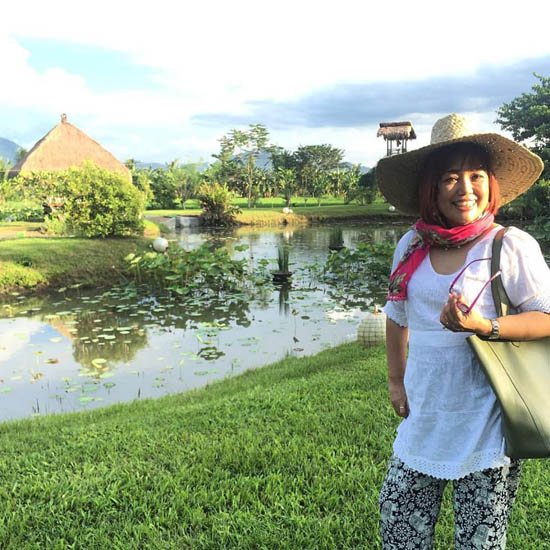 Lotus Pod is breath of fresh air. I went there expecting to be surrounded by greenery, Lotus flowers , chilling with media friends and just being there for the moment. And I was not disappointed with my picture-perfect day.  Before my visit, I just saw photos of Lotus Pod but did not read up on the website . I wanted to be surprised. Lotus Pod is an organic farm in Bay, Laguna that grows fruits, vegetables and herbs. Their farmers grow veggies with care, making sure not to use any artificial fertilizer – making every Lotus Pod bite, a taste of nature.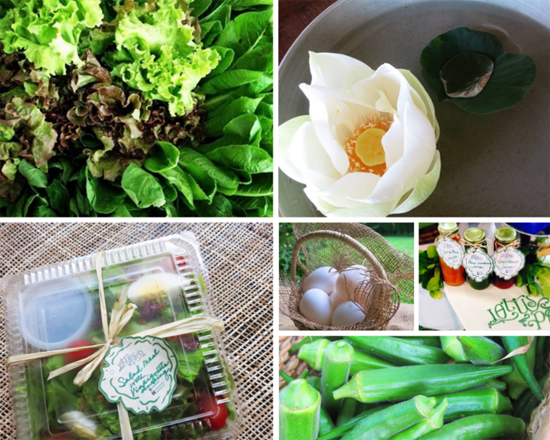 Screencap from lotuspodph.com
 Cheche Lazaro (the owner of the Lotus Pod) told us that they never had any concrete plans for Lotus Pod. It took seven years to develop the farm.  Lotus Pod farm grows "vegetables like ampalaya, calamansi, lime, eggplant, green papaya, leeks, malunggay, okra, red and green lettuce, arugula, swiss chard, patola, saging na saba, tomato, kangkong, and talbos ng kamote and lemongrass. They also also grow "herbs like basil, mint, oregano, tarragon, coriander, sawtooth and ashitaba. The farm also produces its own fresh oyster mushrooms as well as chemical-free vinegar from our coconut trees. Add to that list, our own fresh juices from the veggies we grow."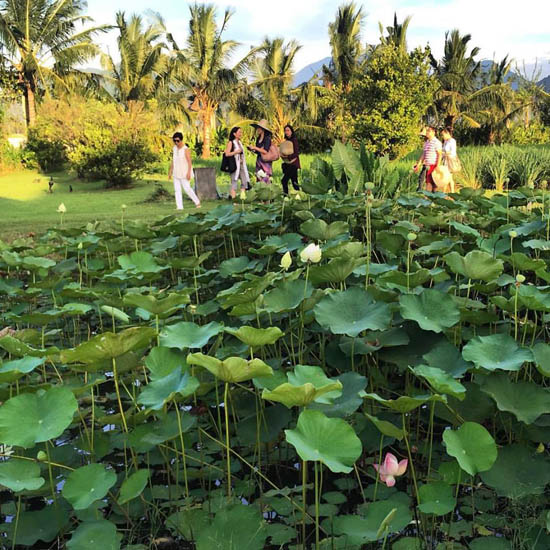 Lotus Pod does not have overnight facilities at the moment. There is a lovely room near the pond that gives this peaceful view of the Lotus flowers.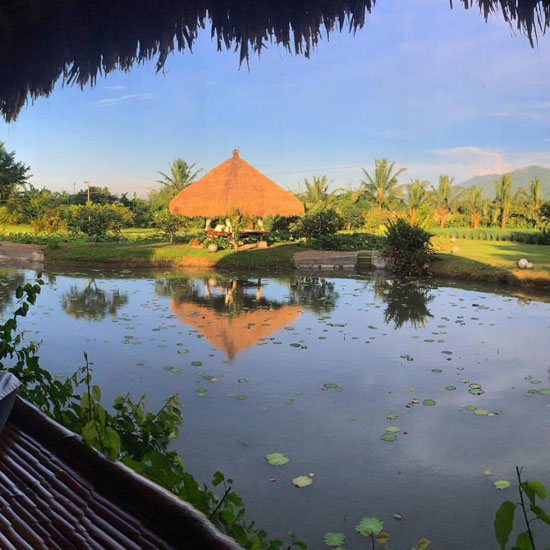 It felt good to be able to chat with my idol, Cheche Lazaro. She had interviewed me twice (one on my grief recovery and the other on social media engagement with the President) . Never in my wildest dream did I ever imagine talking about social media with her.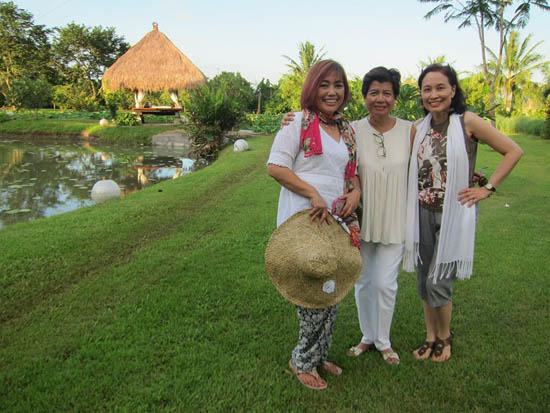 Photo via Jane Uymatiao
Aside from the open green spaces, lush greenery, one can also hold events like weddings. Imagine the Banahaw mountain range as backdrop and the cool, fresh air only a provincial destination can provide.  Check out the events : camping (coming soon), meetings and seminars; farm to table workshop;  catering services, detox getaway package.   The Lotus Pod  also offers gift packages, and agritours.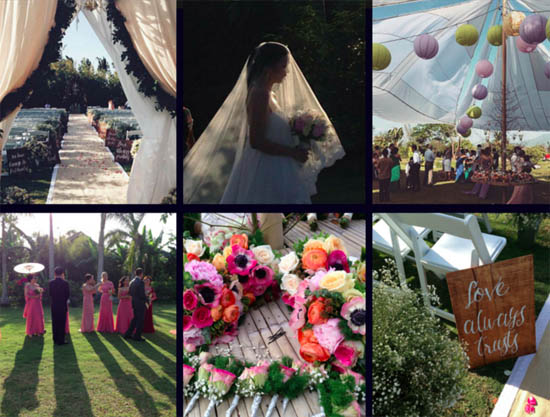 Screencap from lotuspodph.com
Contact details:
Lotus Pod at Bay, Laguna
For the address, please call or text 0917 878 9103