Update– Read Chuvaness "Credibly Challenged" for photos of the alleged rape victim with some Azkals team members.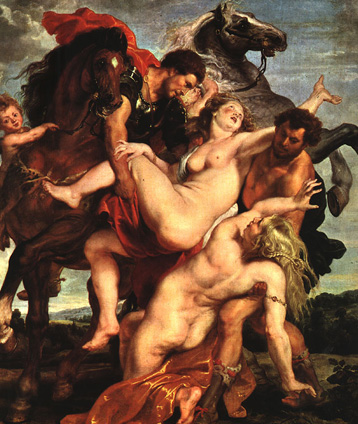 She seemed uncomfortable. Her eyes looked uneasy. Pia Guanio appeared just as uneasy as she probed answers from Amanda Coling, the alleged rape victim of 4 Azkals team members. As the interview continued, I felt like squirming on my chair. It felt painful to watch. Whose idea was it to show an alleged rape victim where no case has been filed yet? No formal charges have been filed against the Azkals members. Now Amanda Coling is the butt of jokes in Twitter, her name trending in Twitter worldwide ( at least for 90 minutes). I don't feel comfortable with the interview because she did not issue a statement on TV. So what was the purpose of all this?
People in twitter think it is all for publicity. I feel she wants her job back and to clear her name. A few days ago she felt harassed about losing her job and on the interview, she felt upset. This is what she said two days ago.
""That's [ejection from show] harassment. This is my job and I insisted that I'd be part of the show… I put my heart to it, I dedicated myself. All my efforts are nasayang lang kasi I'm not going to be part of it."
One tweep is "not judging Amanda Coling. I just think she should just file the case and stop the interviews because it's really not helping her any." My friend thinks that the "biggest problem with this new trending topic is that it feeds into a meme that justice can only be had in a trial by publicity." Another argues that " her name was put out there, so she can't hide. Appearing on TV was the right decision, to show the world she isn't afraid."
Allegations of fraud are hounding a German who accused 4 members of the Philippine Azkals national football team of raping a woman. It seems the source of the alleged rape is tainted.
Rape is a serious crime. True or not, I hope things are not exaggerated. My mom blogger friend "hopes this case (and the way people are reacting to it) doesn't take away from the fact that rape is a violent criminal act. No means No."
I hope she comes out with her official statement soon to set the record straight. One argued in Twitter that "If what she is saying is true, then Amanda Coling should take the stand in court. And when I say "court", I dont mean "Showbiz Central"." It is unfair for the Azkals, for her and other rape victims. And if she was indeed raped, I hope she files a case.
Meanwhile in Twitter, there are tweets who poke fun at her. A few are sympathetic but most are just skeptical.