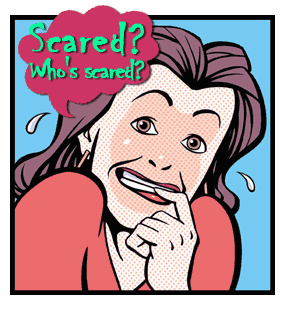 "Are you paranoid , mom?".
One of my daughters noticed the red and green colored fire extinguishers I placed in every room of the house. I ignored her question as I pointed to the fire exits in their respective bedrooms and gave a quick lecture on how to use the fire extinguishers.
One daughter asked, "if we're gonna die, we're gonna die"
I merely nodded.
One effect of losing a child , particularly if death is sudden and unexpected , is that we become newly aware of the fragility of life. If this tragedy can befall us, what next? We can become fearful, almost paranoid.
I became "slightly" paranoid after Luijoe's death but I just kept that to myself in the early days of my grief journey.
When my girls used to live with me, I could not bear it if the girls didn't send me text messages on their whereabouts. "Text me where you are. Call me if you're on the way. Make sure the driver was not drinking ." are text messages that constantly barrage their cellphones. Thank goodness, these girls humor me all the time by reassuring me they are fine.
Yet I believe that I am not overdoing it as I still allow them to go out and have fun.
So to answer that question. Am I paranoid?
I really don't want to give an impression to my daughters that I am afflicted with paranoia. But lately, TV reports on fire accidents have been bothering me. A few months ago, a bereaved mother advised me to install smoke alarms on the ceilings. She lost her daughter through a fire accident. It happens even to the best homes. Remember Gina de Venecia's daughter who got trapped in her bedroom because of heavy steel grills in her windows? or those 3 family members that died of suffocation in their Corinthian Gardens' home? I couldn't find smoke alarms in hardware stores or I just didn't know where to find it. So the next logical step was a thorough electrical wiring inspection and fire prevention means like the fire extinguishers and fire exits.
The news about crime in major television shows are just alarming. All I can do is pray for the safety of everyone.
In answer to the question of my daughter. "I am just being careful, dear."
And that ended the discussion.
Image via najlaspeaks.wordpress.com