There is the ASEAN University Network (AUN),  an arrangement between 30 + universities in the ten ASEAN countries, where your children can cross-enroll for other courses in college. 
What future can our children look forward to? Of course, there is the future of the Philippines and then there is the ASEAN, our community, our future.  The ASEAN is at the heart of Asia and feels so close to home. As a mother, I have always been open to opportunities for my children whether here or abroad.  Well, my children took such opportunities to work abroad .  One of them works in the ASEAN region.
So, for moms with kids in high school and college, do you want to find out what opportunities there are for your children especially in the ASEAN region?


The role of  education is important in promoting a better quality of life for children and young people, and in providing them with an opportunity to participate in and benefit from the realization of a prosperous ASEAN Community 2025.  Universities in the ASEAN are working on providing more opportunities for student exchanges within the region, credit transfer systems and improving quality assurance mechanisms.
Wouldn't you want your children to take advantage of these opportunities and help achieve the vision of the ASEAN community in 2025?
There is the ASEAN University Network (AUN),  an arrangement between 30 + universities in the ten ASEAN countries, where your children can cross-enroll for other courses in college.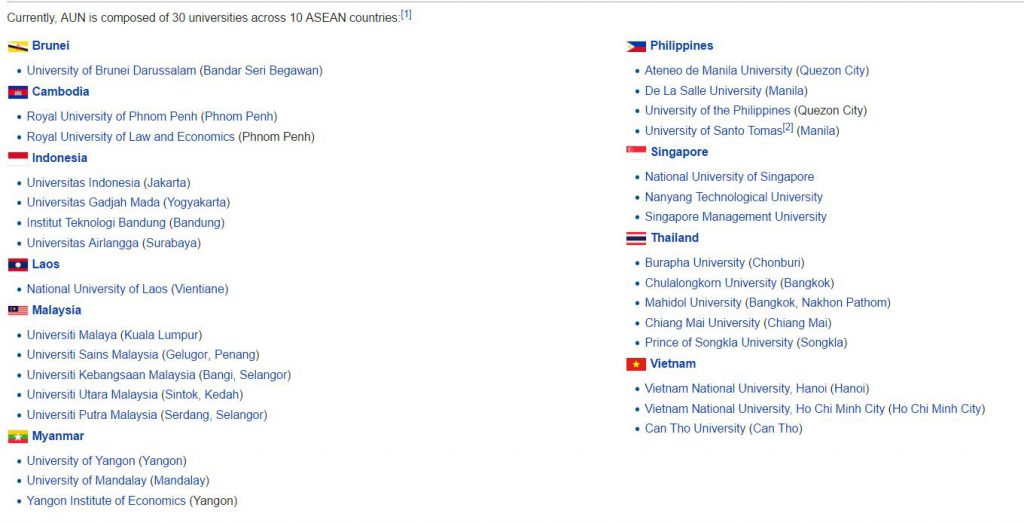 The idea for such AUN "stems from the 4th ASEAN Summit of 1992. In that Summit, it was agreed that ASEAN member countries must work to promote cooperation by enhancing awareness of ASEAN among the people in the region through the expansion of ASEAN studies as part of Southeast Asian Studies in university curricula and the introduction of ASEAN student exchange programs; to help develop a regional identity and solidarity; and to promote human resource development in the region. The original intent was to establish an ASEAN university, but it was ultimately decided that a network of existing universities would be more feasible."
AUN even developed the Asean credit transfer system. The system allows students to check online to find which courses will be accredited by their home universities.  If you are a student from the University of the Philippines, De La Salle, Ateneo de University or UST, check out the academic calendar and the procedure to apply. (Download the AUN-ACTS student manual)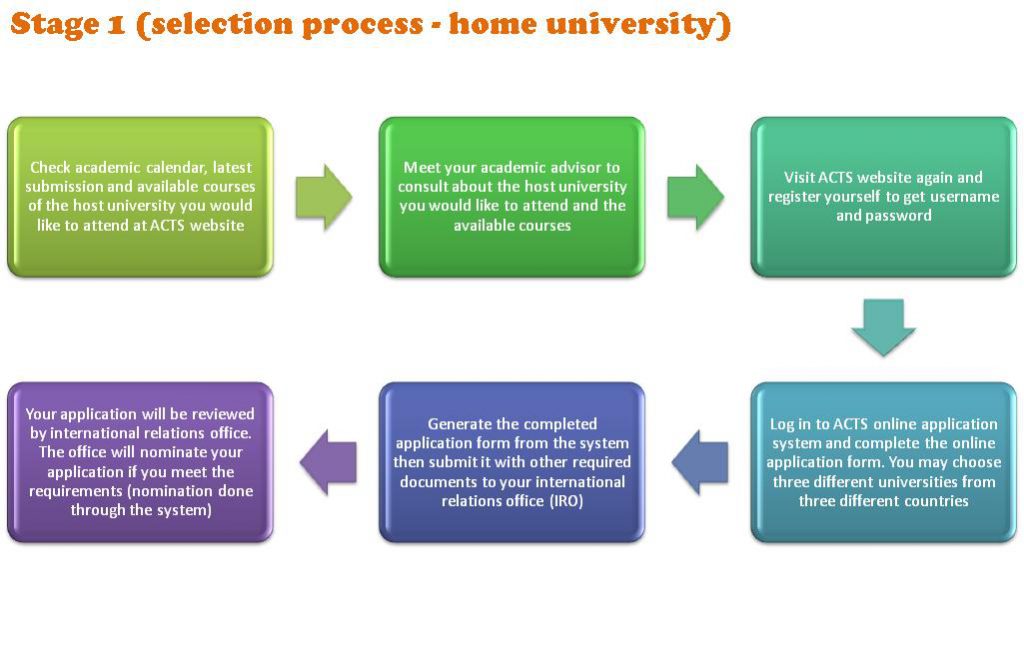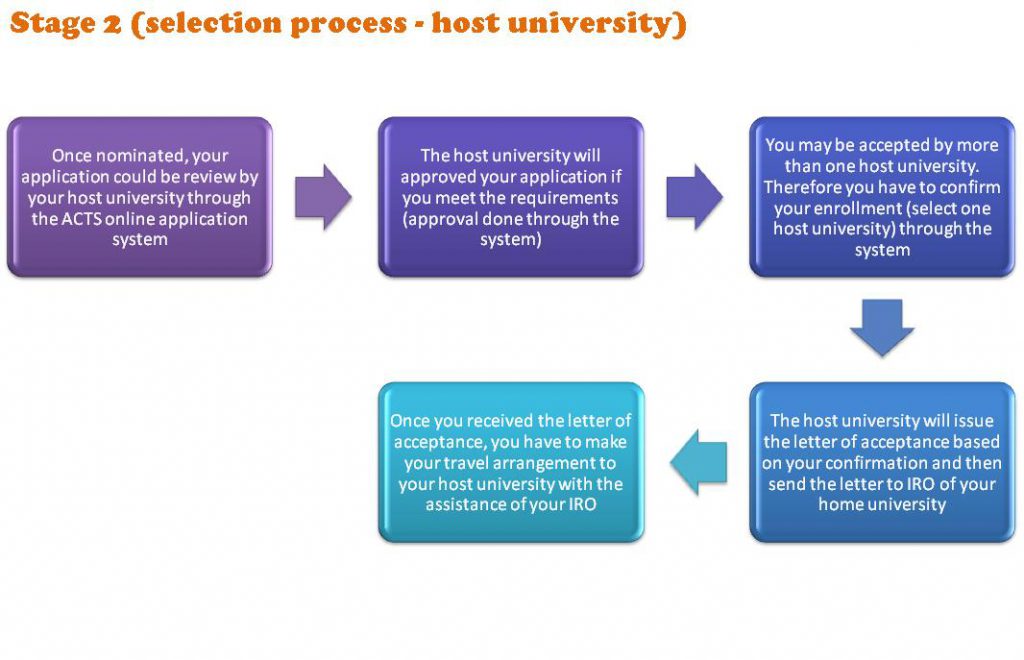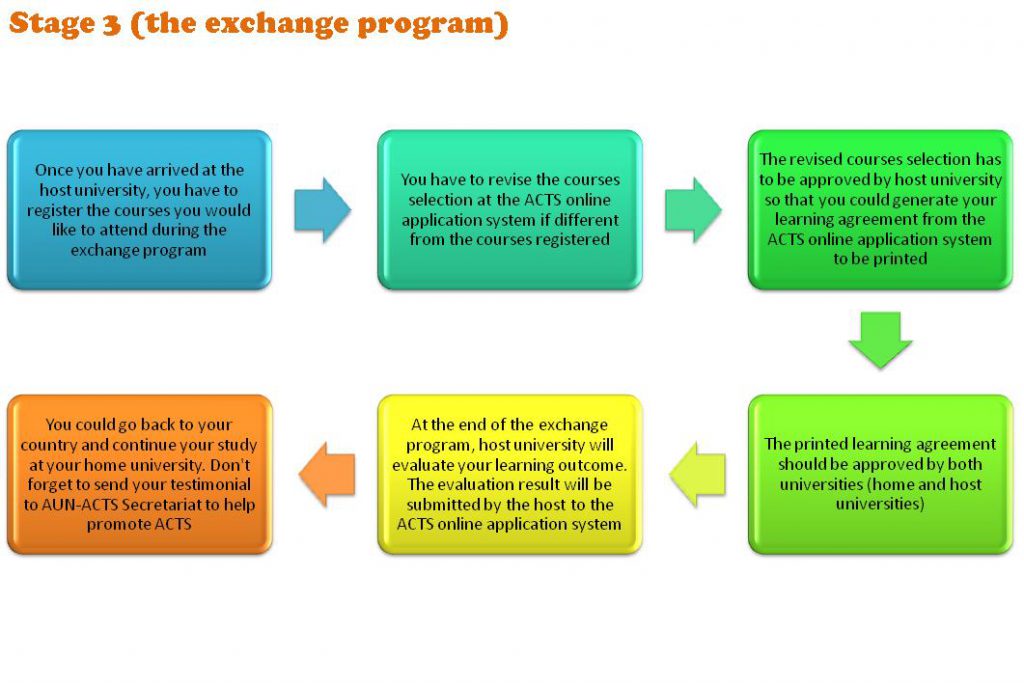 The online application is easy to use. Just check the courses offered in the ASEAN member state university and  select desired category as follows.
Undergraduate student exchange
 graduate student exchange
 Internship
 Research
 Credit earning/short programme
For example, when I searched under Singapore > National University of Singapore (NUS), I discovered that the university only has the Undergraduate Student Exchange.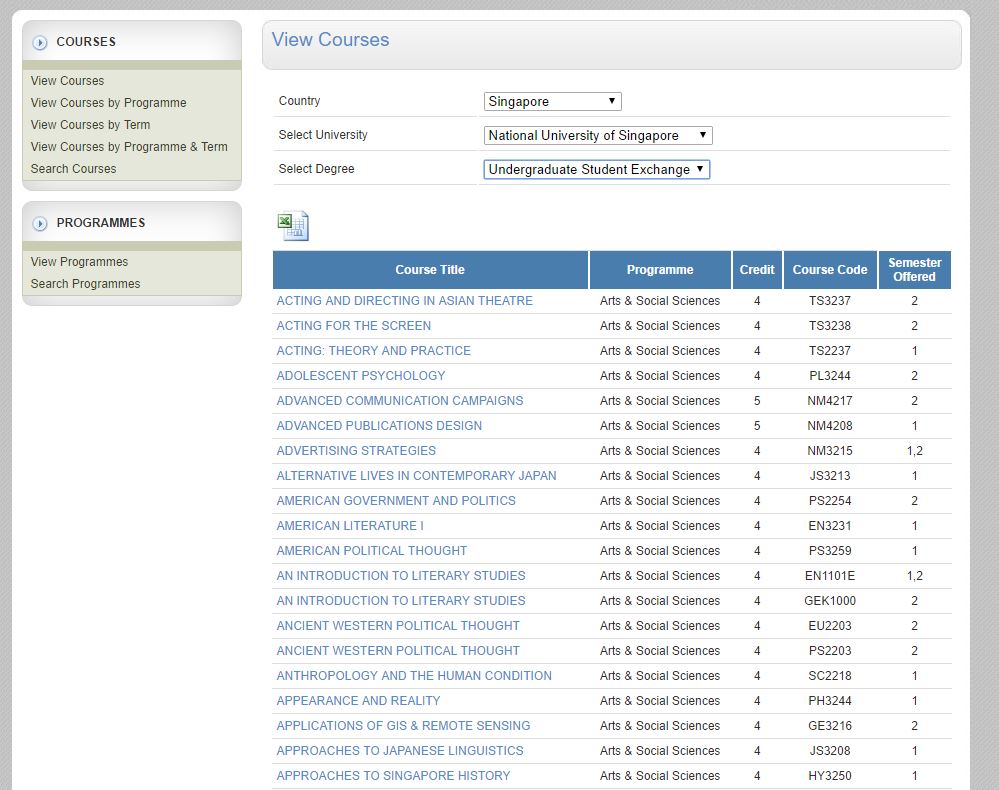 These are the minimum requirements to apply for AUN Student Exchange Program under ACTS scheme:
1. Enrolled as a degree student at one of AUN (ASEAN University Network) member universities
2. Have completed at least two academic semesters at home university
3. Have good academic standings at home university
4. Have good English proficiency in both speaking and writing
5. Have great interest to learn cultural diversity of ASEAN countries
With the vision of an ASEAN Community in 2025, parents need to acknowledge the critical importance of higher education as one of the catalysts in accelerating ASEAN's economic, political and sociocultural development agenda  . Let's start with our children.
ASEAN community is our community , too.