This is the best piece of advice I could ever give to those who want to travel the world, or much closer to our hearts, the ASEAN: Getting lost is not a bad thing at all.
Lost in ASEAN
By Chet Lloyd G. Montoro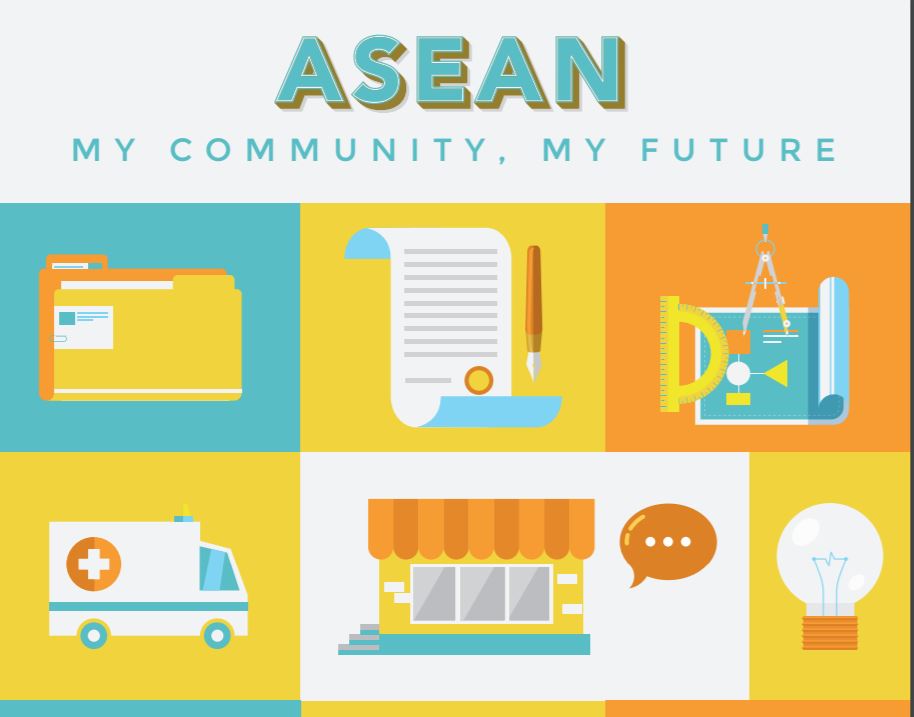 For those who enjoy travelling and going to new places, it may be a common thing to not know exactly where you're going. Sometimes, you come to a point where the internet fails you and your handy maps don't exactly help. Getting lost in your own country or city is fairly easy, but getting lost in a different country is a new matter altogether. It, then, leads us to a question – what happens next?
In my experience, there has always been a thin line between excitement and panic. Getting lost forces us to engage ourselves in conversations – mind you – these are not small-talk. Instead, we try to look as nice as we can, so as to allow strangers to feel delighted all the while helping us out. Also, this prevents others from thinking that we're about to do something nasty!
That small moment where we realize we have to step-up our game and to converse gets me excited. When I got lost in Melaka, Malaysia, I realized that my English won't be of any help. I arrived there at night and everyone in the bus was worried because I didn't have a place to stay. My lucky stars sent me two German angels, though, who offered to bring me to their hostel: I know what you're thinking, and it wasn't like that! They only offered to bring me to the concierge of the said hostel and to ask if there were still any vacancies. Going through the Chinese New Year in Chinatown in Melaka pushed me to use non-verbal cues and my own version of sign language to simply get my message across. Fortunately, I learned that a nice smile breaks barriers and allows for a much relaxed atmosphere. It is this very tool I used to ease the hassle and pain of explaining myself to locals.
This is not always the case, though. Sometimes, locals know how to speak English well and I found out that even when they speak English, it doesn't guarantee you won't get lost. Learning from this previous experience, I further pushed my luck to its limits when I got lost in Genting Highlands. Little did I know, I needed to pre-book my bus ride home. Try to picture a small guy – that's me – seated on the nearest seat beside the bus ticket counter and finding out that the next bus will leave in four days. This is the panic I was telling you about a while ago. When faced with such a situation, we don't scream. Instead, we let internal panic to take over.
As I am the type who wouldn't really cry in front of a crowd, I sat silently beside the ticket counter and focused on the big fail I had just witnessed. After almost an hour, my lucky stars have granted me further luck when two Indians approached me and asked if I wanted to split a cab. These two guys spoke English well enough to get me teary eyed with their offer. In my head, I was already plotting to talk to the Pork Floss vendor near me so I could get back to the city center. Thankfully, I never really had to do that. At the end of our ride back, I gained two new friends and a concise walkthrough of Indian culture. You see, it's not about who you are or where you're from or what you do; but it's entirely about your capacity to adjust and to communicate.
Most of us would resort to asking questions when we get lost. However, I do not belong to this category. During a recent trip to Singapore, I made it to a point that I had with me three physical maps, my Google maps, and instructions I got from blogs. You might think I didn't get lost, but I did! I thought that since a number of Singaporeans speak English, I'd find it easy to get to my destination. Alas, accents get in the way. The first cab ride my family and I took was with an Uncle who spoke fluent English with a fluent accent. It took us ten minutes to get to the place where he dropped us off, but it wasn't exactly where we needed to go to. To cut the story short, we walked and followed the maps as we were afraid that the next cab experience would be the same. My brother and I were laughing it off, but my parents were already frustrated. This is why stopping for a while and really pondering on the next steps really matters.
Now, this is a common thing I noticed in all of my travels across the ASEAN – locals are willing to help. While spreading my big map in front of my face, a handful of Singaporeans approached me and offered a hand. I respectfully refused them thrice, but they never really left. Naturally, as a Pinoy traveller with delikadesa and with parents who are tired of walking endlessly, I finally agreed to receive help. This is the part where I share with you the concept of humility and acceptance – being humble enough to shut our ego and acceptance that we cannot refer to blogs as the Word; they are only but a guide. Moreover, we bring out our mobile devices too much and try our best to source our best friend, Google, for the right answers that we sometimes forget that the best answers come from the locals themselves. In fact, the most genuine of experiences root from the very information a local could give.
This is the best piece of advice I could ever give to those who want to travel the world, or much closer to our hearts, the ASEAN: Getting lost is not a bad thing at all. This allows us to stick to the basics and infuse panic with a hint of excitement. We should muster up the courage to talk to locals – hoping that at the end of the day, we may have a stranger turned into a friend. In the midst of buildings or sceneries foreign to our minds, we may find ourselves physically lost but we will arrive at that point where we find places and locals unknowingly growing on us.
(Submitted for the #MyAseanStory blog writing project )