"Aspire, break bounds. Endeavor to be good, and better still, best." – Robert Browning
I feel good about 2017. After all, it is my year. 2017 is the year of the Fire Rooster.  Yes, I was born on the Year of the Fire Rooster.  Before the year 2016 ended, I already envisioned myself to have more financial blessings in 2017. Tomorrow, I will sign a contract , a dream that floated in my mind and which I worked to make sure it will happen.
I want to dream for more goals this year other than financial blessings.
I take inspiration from Dr. Wayne W. Dyer  a few years back  about the New year . He said that instead of a New Year's resolution, "set up day-to-day goals for yourself, and then resolve to begin living with present moment awareness for the rest of your life. When you get good at living your present moments one day at a time, you'll see yourself changing right before your own surprised eyes. Remember, anyone can do anything for just one day, so tune out the sentences that keep you locked into your old self-defeating ways and begin to enjoy each day of your bright new year."
There are things that I have  wanted to do for myself one day at a time. I resolve NOT to list down New Year's resolutions and instead, do those little things I have ignored or shelved aside the past year and continue those activities or nurture attitudes that improve my life.
I realize that goals need to be written down. It serves as an affirmation of myself, my life, and my ability to choose. Then I let it go. New Year goals is something we need to dig within and discover what we would like to happen in our life this year. It is an affirmation that we are interested in living life in the year to come.
So the questions arise. What would I like to attain? Where would I like to go?  What would I like to happen in my marriage and family life? I have to remember that I am not out to control others with my goals but rather giving direction to my life. So I continue on pondering. What problems would I like to be solved? What decisions would I like to make? What would I like to happen in my business?
Based on these questions, I listed my goals in my paper journal so I will look back at it every day and monitor my progress.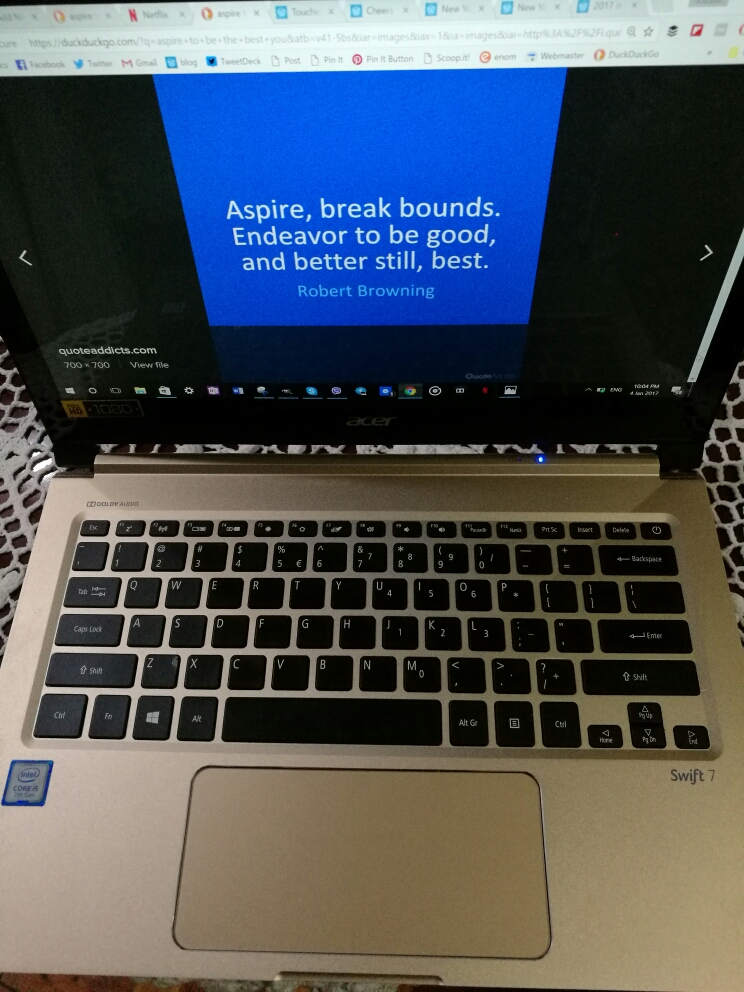 Most of all,  I aspire to be a better me, as  a blogger, a mother, a wife , a sister and a friend. I often read daily affirmations to help me aspire to be the better version of myself. I have been good but I can still be better.
This is one beautiful meditation from Louise Hay that quite applies to me.
In the infinity of life where I am, all is perfect, whole, and complete. My life is ever new. Each moment of my life is new and fresh and vital. I use my affirmative thinking to create exactly what I want. This is a new day. I am a new me. I think differently. I speak differently. I act differently. Others treat me differently. My new world is a reflection of my new thinking. It is a joy and a delight to plant new seeds, for I know these seeds will become new experiences. All is well in my world.
With this affirmative thinking, I aspire to be the best me in 2017 and beyond. What about you? What are some things that you aspire to happen this year?