Those who wish to sign the "Bloggers for Freedom" statement can sign in this form http://bit.ly/bloggersforfreedom
"An attack on one of us is an attack on all of us. It is an attack on the freedoms over which we stand guard. Understand that we will see things this way. No, you will not be granted the impunity to make such attacks on ANY news outlets in the Freest Press in Asia." –Alma Anonas-Carpio
The SEC order "revoking Rappler's license to operate is the first of its kind in history – both for the Commission and for Philippine media." It is obviously politically motivated.  I don't always agree with Rappler.  When Rappler was new in 2012, I had initial misgivings. about their  "social media" branding.   But we learned along the way , learning to collaborate in social good projects. The recent actions  against Rappler is  an attack on freedom of the press. Granting Rappler violated the Constitution, where is the due process?
Many of my  blogger friends  remain vigilant , and stand with Rappler . We are out to defend press freedom.
That is why we are releasing a statement today.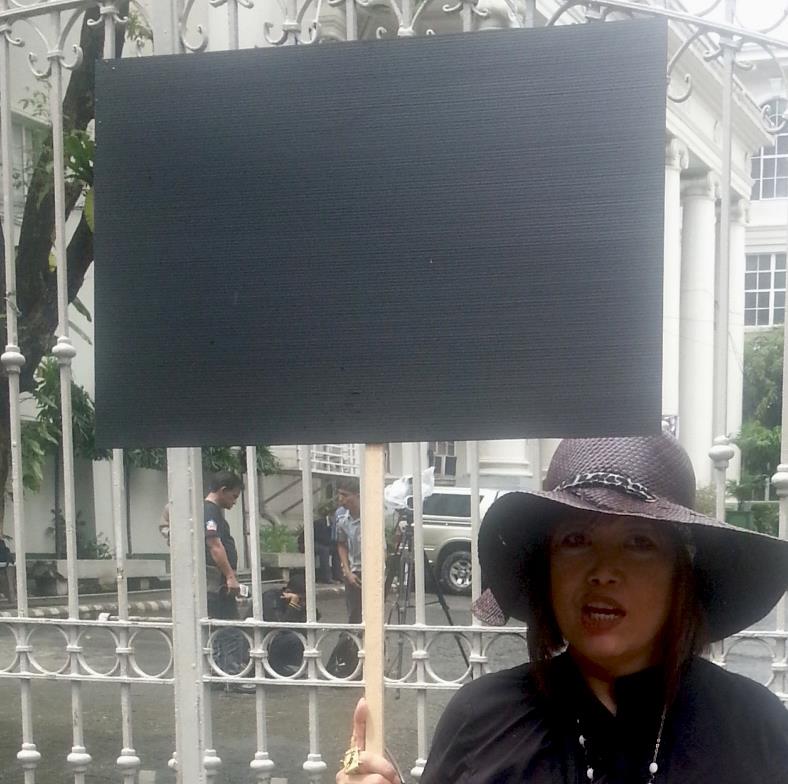 Bloggers for Freedom
We concerned Filipino bloggers stand for the rights to free expression and to free speech. And our first responsibility is to protect these rights.
We thus stand with Rappler, its right to exist, the rights of its working journalists and contributors, and the rights of its community of readers.
We stand against moves to silence and scare journalists, bloggers and media practitioners just because the President and his ardent supporters dislike their news and views.
Now is a time for making choices amid battles between truth and lies, debate and dissonance, democracy and dictatorship.
We sign our names here to tell everyone we have made a choice. We are bloggers for freedom.
1. Noemi Lardizabal-Dado
2. Tonyo Cruz
3. Dale Bacar
4. Marcelle Fabie
5. Myk Mykapalaran Cruz
6. Rod Magaru
7. Ely Valendez
8. Alex Lapa
9. Tess Termulo
10. Zena Bernardo
11. Jover Laurio
12. James Romer V. Velina
13. Ramon Nocon
14. Flow Galindez
15. Helga Weber
16. Mc Richard Viana Paglicawan
17. Raymond Palatino
18. Loi Landicho
19. Saul de Jesus
20. Karlo Mongaya
21. Ricky Rivera
22. Mark Will Mayo Magallanes
23. Eyriche Cortez
24. Julius Mariveles
25. Yusuf Ledesma
26. RJ Barrete
27. Dino Manrique
28. Peachy Tan
29. Rhadem Camlian Morados
30. Julius Rocas
31. Jon Limjap
32. Markku Suguerra
33. Jam Ancheta
34. Estan Cabigas
35. Enrico Dee
36. Acee Vitangcol
37. Stefan Punongbayan
38. Jesus Falcis
39. Hancel Reyes
40. Czarina Maye Noche
41. JM Mariano
42. Reginald Agsalon
43. John Clifford Sibayan
44. Jane Uymatiao
45. Johnn Mendoza
46. Carlos Celdran
47. Christian Melanie
48. Jann Medina
49. Carlo Arvisu
50. Inday Espina Varona
51. Eugene Alvin Villar
52. Melo Villareal
53. Brian Ong
54. Fritz Tentativa
55. Fitz Villafuerte
56. Tina Antonio
57. Mykel Andrada
58. Reynaldo Pagsolingan Jr.
59. Renz Daniel de Vera
Published on January 19, 2018, Black Friday.
Those who wish to sign the statement can sign in this form http://bit.ly/bloggersforfreedom