"Though life is not as it was before,
And never will be again,
Our memories are much richer,
Than if love had never been."
— Author Unknown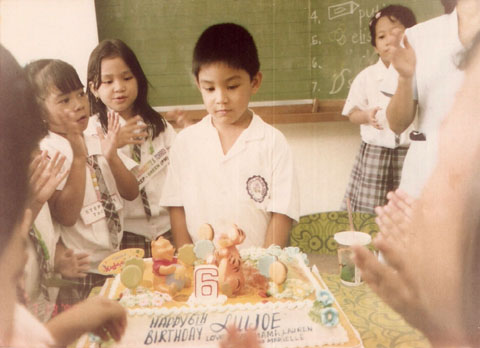 Luijoe would have been 18 years old yesterday (July 13) but in my mind and in my heart, he will always be that cute and impish six year old boy. I cannot imagine him as an 18 year old. I can only surmise he would be more handsome than his father with his dusky skin color and deep-set eyes. Would he have a girlfriend? Would he still be close to me? Would he be driving me around? I shake this thoughts off as I went through the day first tweeting about the Bishops' appearance at the Senate and making plans for the rest of the day.
His 18th birth anniversary is celebrated just like any family celebration with a cake, simple lunch or dinner with noodles for long life. Yes, Luijoe is still very much a part of the family. It was lunch at a Thai restaurant. The only difference is we bought flowers at our suki in Market Market. Bringing a bag of candles, lavender incense and folding chairs, my husband and I placed a basket of flowers at his resting place. A tear glistened on one eye as a wave of memories suddenly flashed before me. I ponder at how I survived the past 11 years . As I always say, it is unimaginable. I managed to survive the unthinkable. I share these reflections to those that have lost a child, or even a loved one on how time eased the pain.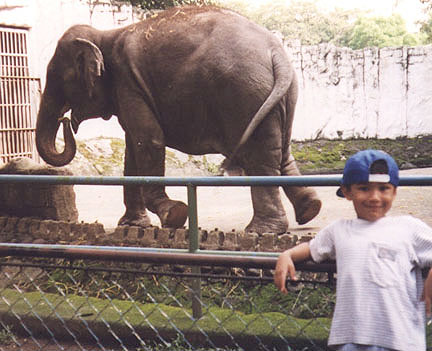 ""Time marches on" is the old cliché. It does march on with fury and determination, but some things stay the same. Luijoe's seat is still empty at the dinner table. His bed (yes we still have a room for him) is still not slept in. The sound of Luijoe's laughter is only in our memories. His photo is framed beside our family gallery but it stays the same while everyone else's ages. But time marches on no matter how much we wish we could go back in time to the days when these were common occurrences.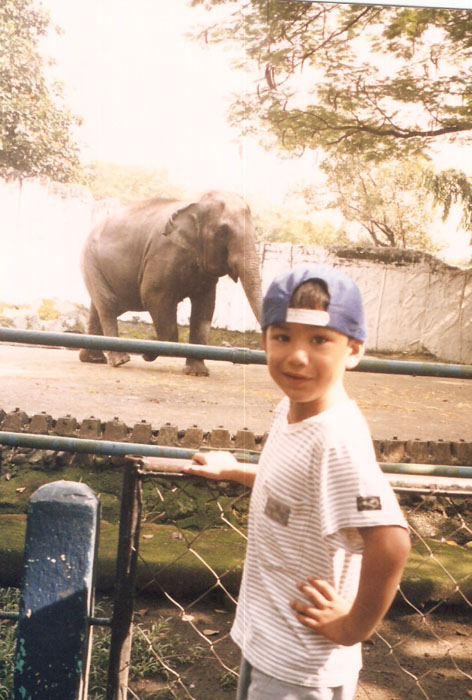 ""Kind words can be short and easy to speak, but their echoes are truly endless." Mother Theresa"
I managed to move along with time. In the early days it was a real conscious struggle to keep my friends. I like it when friends mention my son's name: Luijoe.
Even if the name is mentioned in Twitter. They touch my heart in that "special place" where Luijoe is alive. They validate my child's existence. To have someone mention our child is truly a gift to a bereaved parent like myself.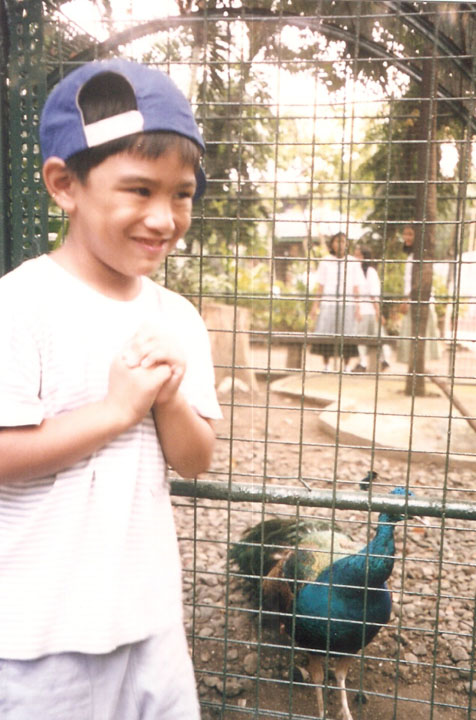 Yes , I still may cry a bit on his birthday, as I long for the sight of my beautiful son but I also know that now more of those tears will be for the joy of knowing him.
Let me share this tribute from Nancy Rothstein to commemorate the 21st birthday of her son, Josh, who was tragically killed when he was 15.
To treasured family, friends and all with whom this message is shared, may we continue to honor Luijoe by celebrating life:
1. Smile. Smiling makes you and those around you feel good. If you don't feel good, a smile can trick your brain into feeling better.
2. Eat ice cream.
3. Run on the beach. If you can't physically do this, use your imagination.
4. Call someone who is ill or lonely. Listen to their story. Take the time. Tell them your story, if they ask.
5. Listen to music that touches your heart and soul.
6. Sing in the shower, or out loud if you are comfortable.
7. Visit the grave of a loved one and celebrate your continued BREATH. And tell your loved one what's on your mind.
8. Play with a dog.
9. Thank yourself for putting up with all the things about yourself that drive you nuts! Activate your sense of humor!
10. Apologize to someone you have wronged in any way.
11. Take a day, or even a few hours, ""off" to do something you always want to do but never take the time to do.
12. Eat something you never indulge in (unless allergic!) and savor every bite….slowly. No guilt permitted!
13. Re-watch your favorite funny or happy movie in your most comfortable clothes.
14. Make plans with 2 friends that you are crazy about but never see…near or far away.
15. Go outdoors to a natural setting. Sit. Close your eyes. Listen to the world. It's all an extension of you! Your breath connects you intrinsically to the world.
16. Laugh. Do something fun or silly that evokes laughter. It has been said that laughter is God's sunshine.
17. Place this list in an envelope and revisit it periodically to see how you are celebrating YOURSELF! If you are good to yourself, you can be much better to those around you.
18. Go to your heart and make all your decisions from there; and all will be well.
19. Follow the path that matters.
20. Believe and feel the change you want to see and you will BE the change you envision.
21. ….Yet you must know that in the end, it is LOVE's garden you must tend.