Merry Christmas to all. Happy Holidays to all my readers. Here are a few photos of Christmas Eve and Christmas day. Photos updated as they come.
Before going to Midnight Mass- December 24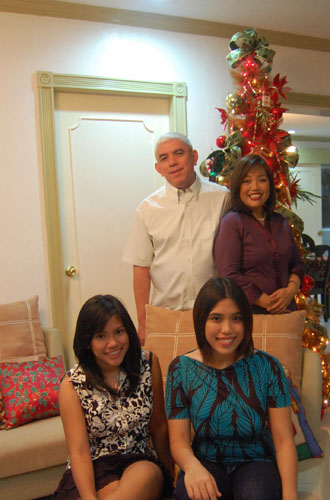 Setting the holiday and festive mood through traditional red-green-gold Christmas Decorations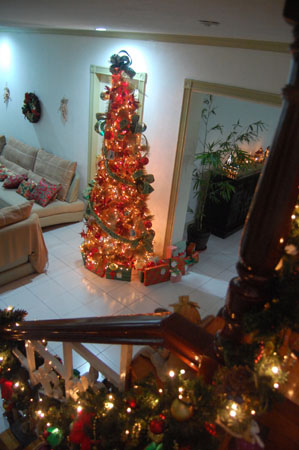 Missy is a Christmas gift to myself.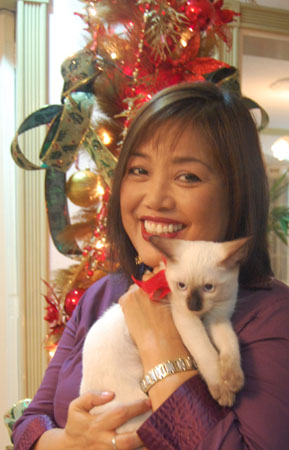 The 3 Christmas Cats waiting for Noche Buena to start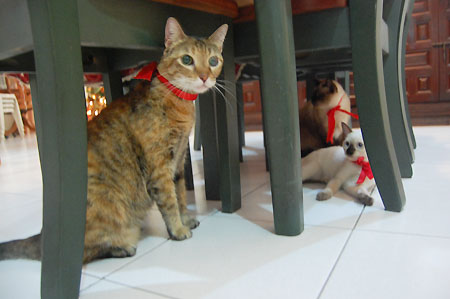 Noche buena fare is simple: Cheese Fondue, Majestic Ham, Sparking Grape juice, Hot Tsokolate, Apple Pie, Suman, Queso de Bola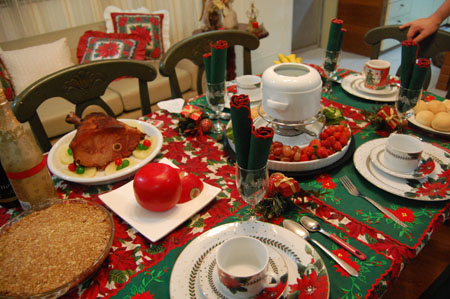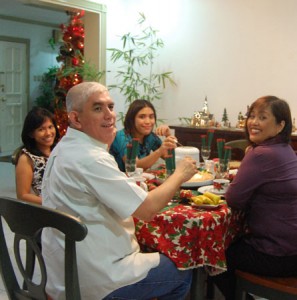 Kids too excited to open their gifts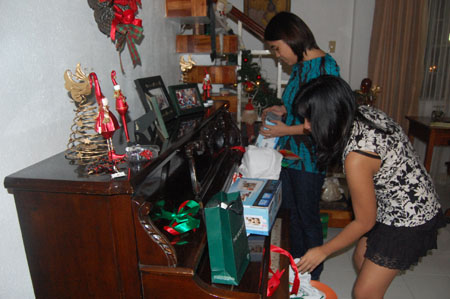 Most of all, Holiday Greetings to all of you.
Christmas Day
At my sister's place.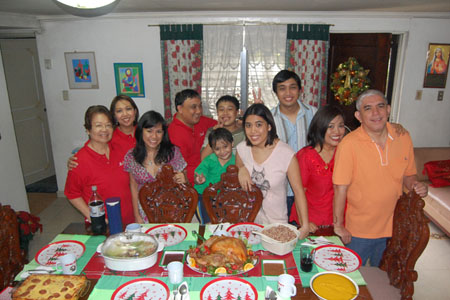 What is Christmas day if I don't visit my Luijoe at his resting place?