Cebuana Lhuillier launches "National Pilipino Protektado Day" to give away free microinsurance to one million Filipinos
My family survived Ondoy and I am grateful that only our possessions and cars were damaged. But others were not so lucky.  Lives were lost. Others who survived did not have insurance or extra income to slowly rebuild their lives.  Disasters wreck havoc in our lives and in different communities , resulting to loss  of life and livelihood.  Cebuana Lhuillier is pushing for financial inclusion by making microinsurance part of the disaster preparation for Filipinos. More than the usual emergency kits, obtaining microinsurance is another practical way to be prepared.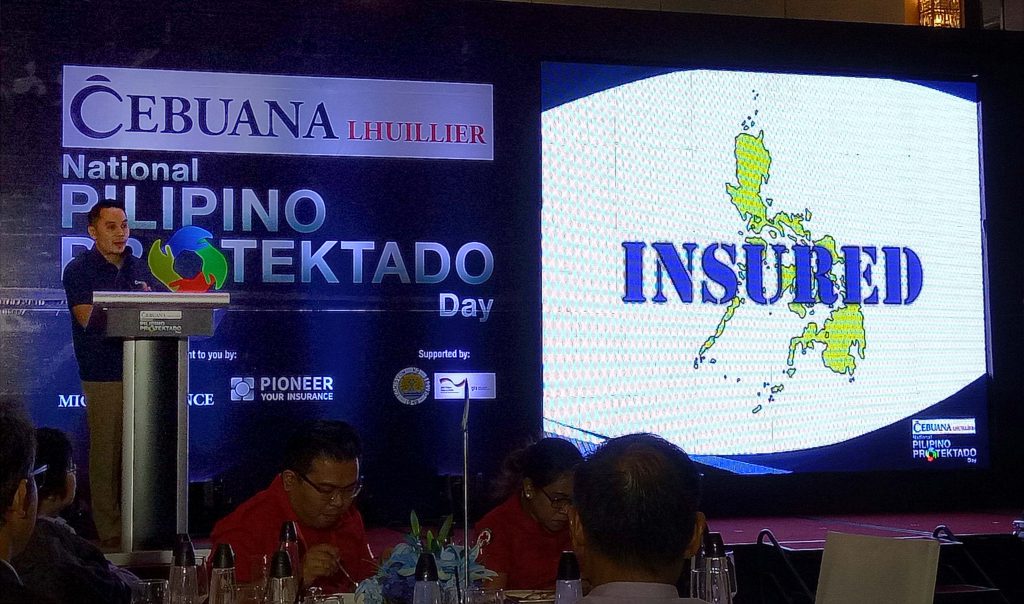 During the unveiling of the "National Pilipino Protektado Day", Cebuana Lhuillier in partnership with Pioneer Insurance announced that it will be giving away free microinsurance to one million Filipinos within the days  leading up to July 21 (the date of the National Protektado Day).  The first batch of microinsurance covers will be given  to the constituents of the Department of Social Welfare and Development,  the Philippine Red Cross, Oxfam International, Global Peace Foundation, Girl Scouts of the Philippines and Boy Scouts of the Philippines.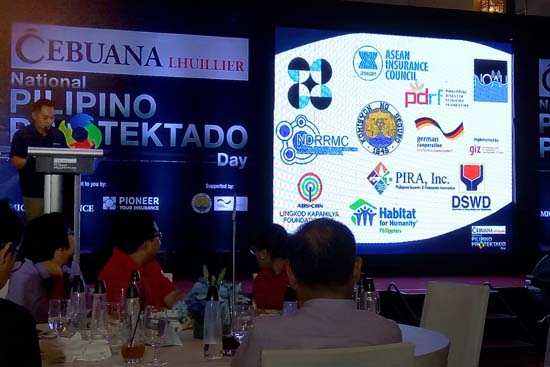 Aside from its campaign to insure one million Filipinos, Cebuana Lhuillier announced the launch of other initiattives like the Cebuana Alerto , an android app  (coming soon)  that harnesses the digital platform to provide vital information in disaster preparedeness, Our Help, a website dedicated to donating microinsurance, and the institutionalization of Microinsurance Agents Association of the Philippines Inc, (MIAPPI), an organization founded to promote the interest and welfare of microinsurance agents.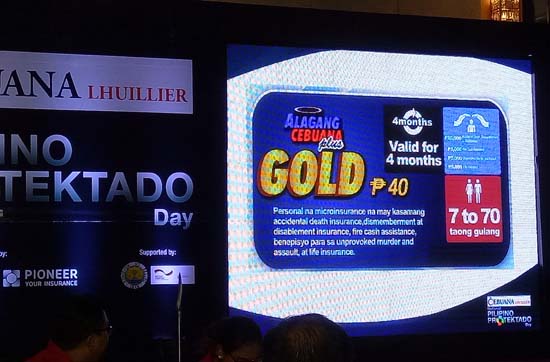 I like the "National Protetakdo Day" as it raises awareness on microinsurance especially for the low-income sector.  Disasters will always hound us every year. Considering the severity and frequency of disasters, one must emphasize disaster preparedness through microinsurance. I just hope one day, there will be more than one million Filipinos that will be covered by insurance.