First published at the Sunday Business & IT Of the Sunday Times entitled "Embracing the era of experience: Marketing redefined"
Do you recall the feeling when you purchased something for yourself? When I bought a pair of Nike shoes a few weeks ago, I felt good about my decision even if the price was higher than my budget. I did not just gain a high-tech midsole with the lightest, softest, smoothest, and most responsive foam Nike has ever produced. I bought the total fitness experience. Beyond the shoe, the brand understood a consumer's fitness journey and complemented it with a Nike+ Training Club app. I felt more excited to carry out my Fitibit step goals together with this Ultimate Personal Trainer. This is one example of a brand that goes where their customers are. I find value in this great experience. One sees the rise of the "Experience Economy" when someone shares happy stories in social networks. It is experience embedded at every stage of the consumer journey.
The Digital Congress (DigiCon) for 2018, organized by the Internet and Mobile Marketing Association of the Philippines (IMMAP), tackled the Experience Economy (XE). The XE covered discussions beyond technology and mediums with a focus on creating an experience for the senses. Bozoma Saint John, a marketing guru and keynote speaker, reminded the delegates, "Emotion is the currency for the experience economy. We're in the feelings business. We're not in the data business." If one is a marketer trying to build a business, one is talking about feelings most of the time. I love brands that understand my desires and recognize sentiments. Amazon is one company that understood my anguish when I complained that the cost of custom duties was more than the product itself. Instead of giving me a difficult time, Amazon gave me a refund. In their email, Amazon explained they valued my loyalty. It is no surprise I am still a loyal customer for over 10 years now.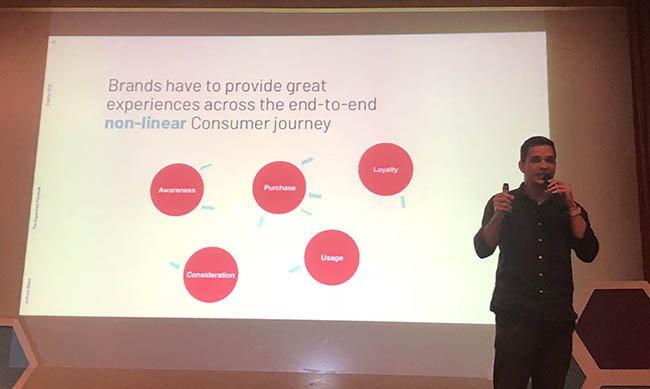 The Amazon shopping experience set my standard for the customer experience. I look up to brands who provide similar seamless interactions from every touchpoint. It is the touchpoints within the customer journey that help define both good and not-so-good moments. At DigiCon, Anthony Baker provided insights into the Experience Playbook. With access to reviews and competitive pricing, customers get more control in their choices. In the past, when a product is good, it will sell. That is not the case anymore. The shift is now toward customers driving brand experiences. It is about moving from marketing to experiences. This means putting the customer at the center and in everything they do. One must rethink engagement by understanding and solving their needs.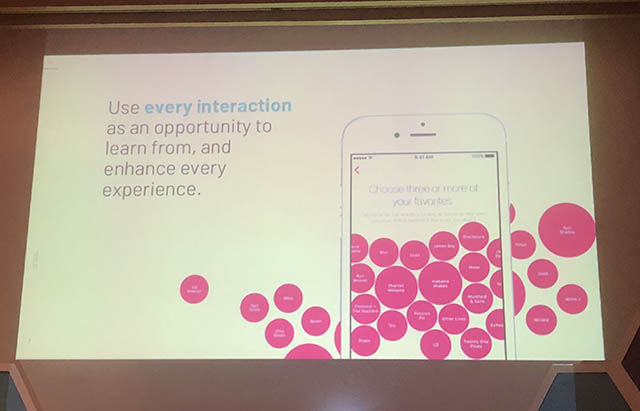 Brands must get loyalty by giving the consumer value and making their lives easier. Amazon got my loyalty because I experienced being valued as a customer.
Customers connect with brands in the evolving digital landscape of the Web, Mobile, Social, Messaging, Augmented Reality/Virtual Reality/Mixed Reality, Voice, Artificial Intelligence, Machine Language, and Robotics.
Brands like Sephora, Nike, Alibaba, and Tencent are re-imagining consumer experiences. Value-added personalization services helped brands like Estée Lauder cut through the noise. Their chatbot finds the ideal consumer lipstick color for women. Some real estate companies use virtual reality in showing their future projects to potential customers. Mobile apps like the Nike Training app shape the in-store experience, empower the purchasing process, and create interesting and dynamic ways to interact with the customer.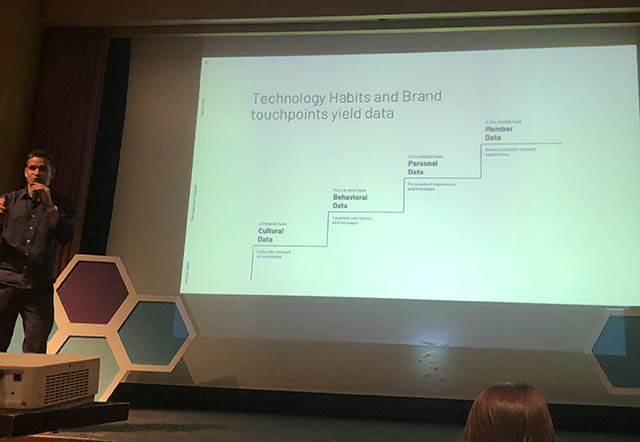 Baker suggests more points for a seamless brand experience:
1. Brands have to offer great experiences across the end-to-end non-linear customer journey (awareness-consideration-purchase-usage-loyalty).
2. Think about engaging across the ecosystem, all platforms, channels, and screens.
3. Use every interaction as an opportunity to learn from and enhance every experience.
4. Look beyond the transactions and focus on building long-term relationships.
5. Manifest the brand through the interface.
6. Brands must reclaim their consumer relationship and data. Brands that think of their consumers as members focus on the long-term relationship.
7. The model is now "inside out". Every touchpoint has the potential for branded experience and engagement.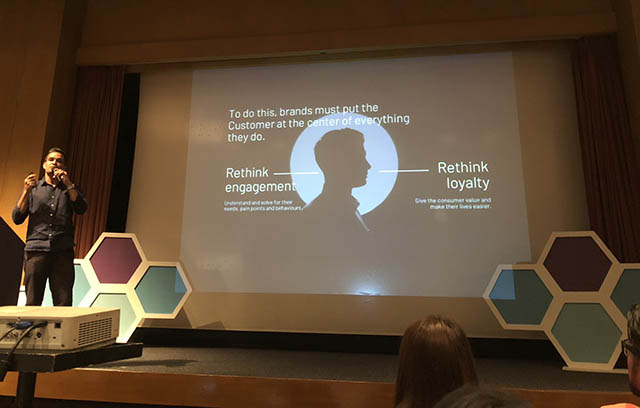 Building customer loyalty is not enough. It's about knowing, recognizing, anticipating, and creating value all the time and at scale. It is a promise that is compelling, clearly articulated, and makes consumers belong to something bigger. While I might not meet Nike's promise of "We'll make you a better athlete", I know that I get value-added customer experiences through the tracking progress, encouragement, and clear routes to the improvement in my fitness journey. Consumers seek not only convenient service or a packaged product but a one-stop, sensorial experience.
Now is the time for business to embrace the era of experience.