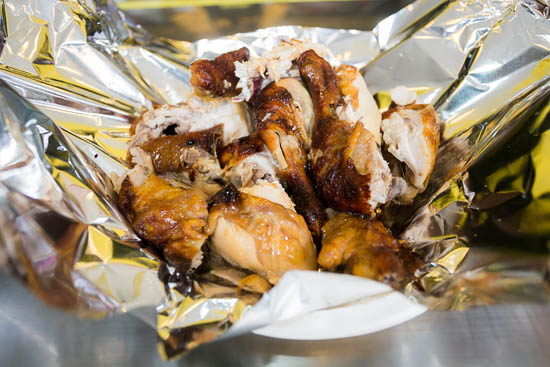 When I eat lechon manok, I ponder… how was this roasted? What seasonings went into this chicken? Why does it taste so yummy? It never occured to me that a Lechon Manok went through a long chain of process from the farm to the table until I visited my hometown  Cebu for a Familiarization (fam) Tour of the Bounty Agro Ventures, Inc (BAVI) facilities.  BAVI is the second largest broiler integrator "in the Philippines and the dominant market leader for roasted chicken.  It operates close to 1,200 company-owned rotisserie stores under 3 brands: Chooks to Go, Uling Roasters and Reyal." I am sure you are familiar with these brands. I use Bounty Fresh Chicken for my cooking needs at home.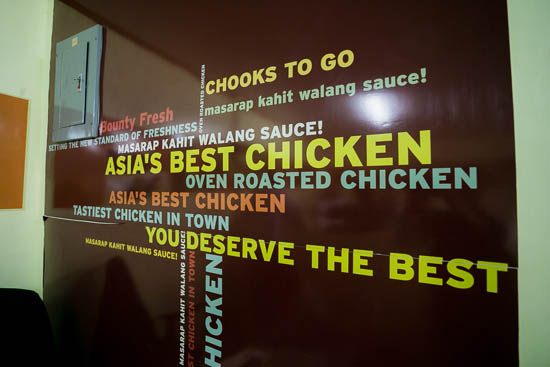 If you are familiar with Bounty Fresh Chicken, then you will be interested to know more about their integrated operations. BAVI is a poultry integrator company and a member of the Bounty Fresh Group of Companies. The company is fully supported by hundreds of broiler contract farms, dozens of hatcheries, feed mills, poultry processing plants and processed meat plants.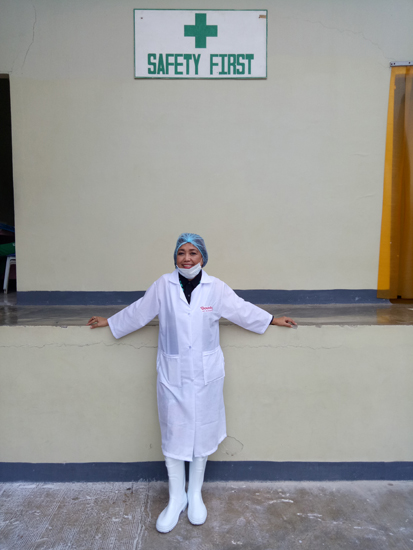 Being a food technologist graduate, I worked in manufacturing plants but never in  chicken processing . It felt like the good old days, wearing a white gown, boots , mask and cap at BAVI facilities. Let me give you the top 6 highlights of  the BAVI fam tour.
I think it's  important for all of you to get a good grasp of where our chicken originates and of the processes involved in getting it from Farm to Fork.
The company-owned Hatchery located in Sitio Pilapilan, Dawis Norte, Carmen, North Cebu
It was a beautiful sunny day when we reached the hatchery . I  did not expect so much biosecurity procedure  before entering the premises and even the blue colored office.  Our van got sprayed with some liquid disinfectant. To help prevent the introduction of infection to the hatchery  or transfer from one building to another,  biosecurity procedures are put into place and adhered to at all times.
Slippers were provided but I still had to wade in the disinfectant footdip, containing a broad spectrum virucidal disinfectant solution.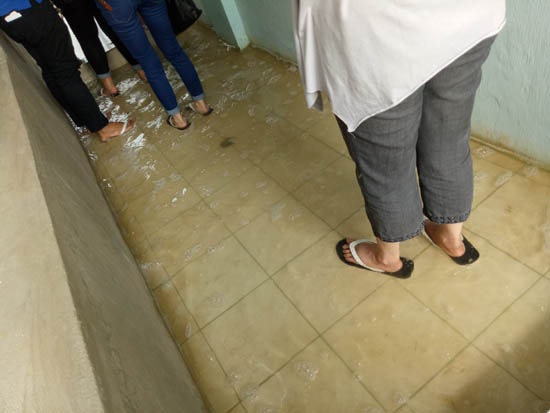 I wasn't ready to take a shower which was needed to observe the hatchery itself but  I got an overview . The hatchery has 16 machine units and at full utilization, it  can produce Day Old Chick (DOC) at the output of up to 392,112 weekly (24,507 each units) and/or 1,568,464 monthly (98,029 each units). Wow, that's a lot.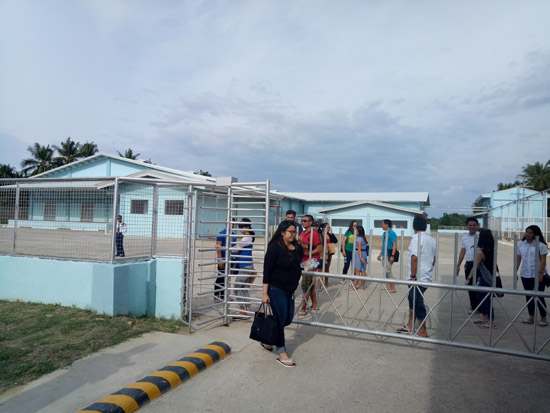 2. Over 400 contract growers
I did not get to visit the contract growers due to limited time but I want to put this here to complete the chain. There is a combination of conventional open sided houses and modern closed  or controlled environment farms.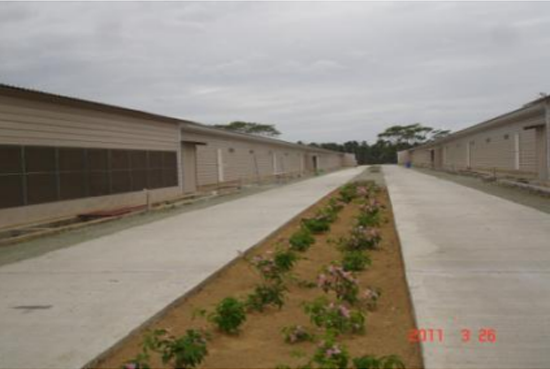 3. Inoza Feed Mill Plant at North Cebu
Located in Sitio Bali-Bali, Brgy Cogon, Compostela, North Cebu, the feed mill is owned by INOZA a sister company of BAVI, and  operated by Mr. Jerome G. Cinco referred to as Feed Mill Toll Operator .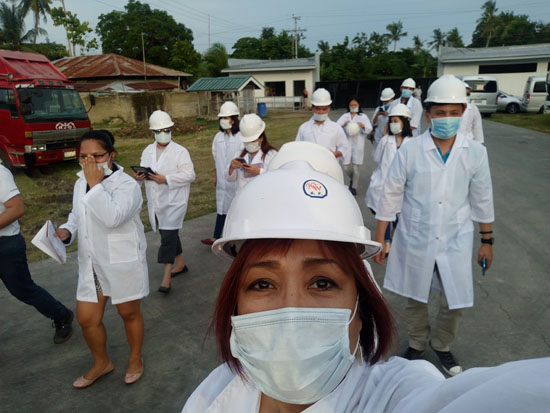 I didn't need to take a shower to check out the feed mill but for biosecurity reasons, I had to wear a white lab gown, hard hat and mask.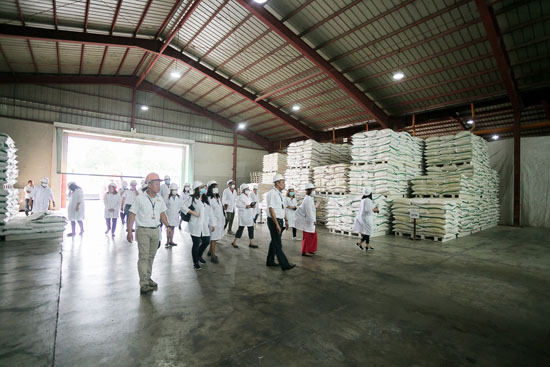 The feed mill has a capacity of 3,200 bags of feeds daily production, expandable up to 6,400 bags .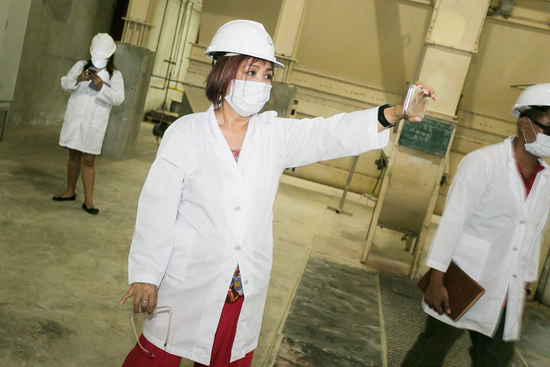 I often wondered why the taste of eggs differ among the suppliers. I discovered that the taste of the egg is affected by the quality of the feed. Feed is carefully formulated by BAVI for the optimal protein levels for various chicken ages.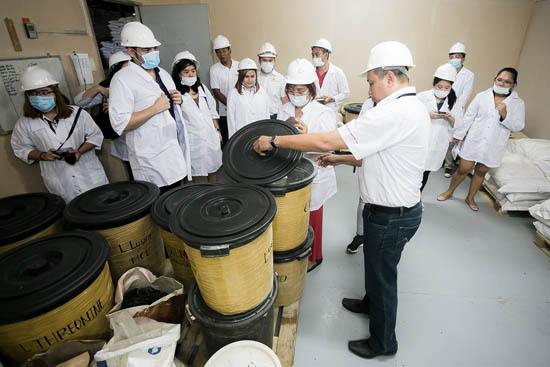 4.  Daily Fresh Foods, Inc. at South Cebu
This Toll Poultry Processing Plant (or Dressing Plant), located in Brgy Inayagan, Naga City, South Cebu is owned and operated by Ms. Herminia Dayon.  The capacity of the plant is a line speed of 2,100 birds or broilers per hour or 16,800 birds for 8-hours dressing, expandable up to 24,000 birds dressing a day .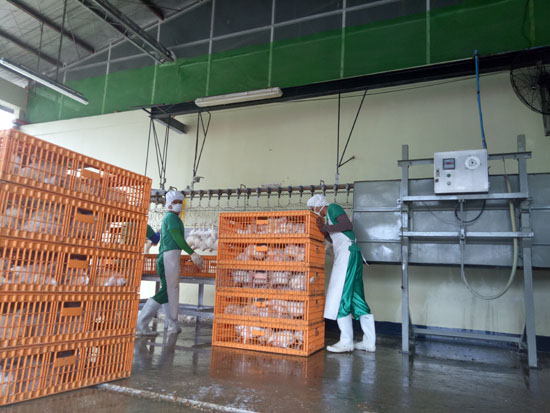 This is the first stop when the chickens are stunned before they are killed and dressed.  The chickens are hung and de-feathered by an automative process.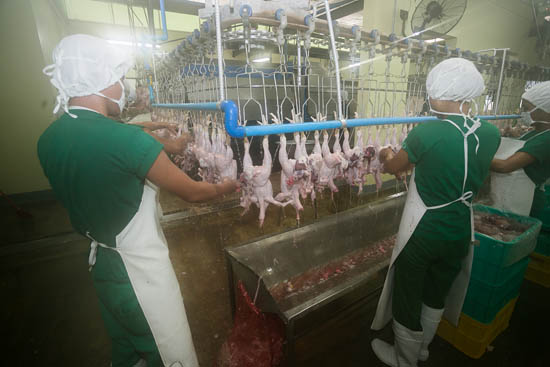 "Safety first" is plastered all over the plant.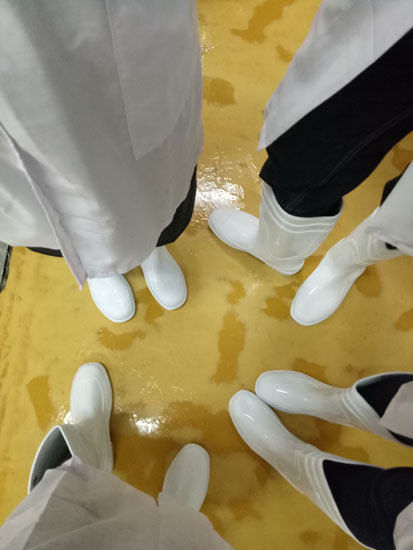 I had to wear white boots this time with hair net, mask and white gown.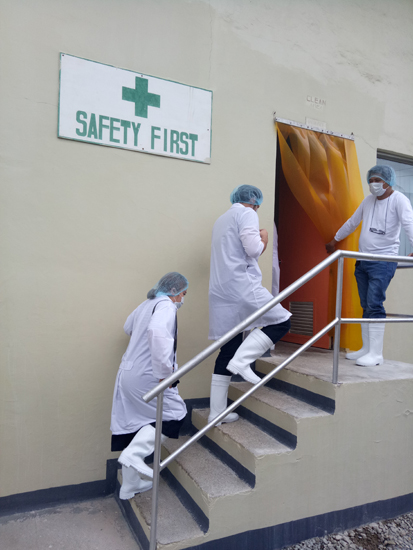 Before entering the processing plant, I went through the handwashing and wading through the footdip.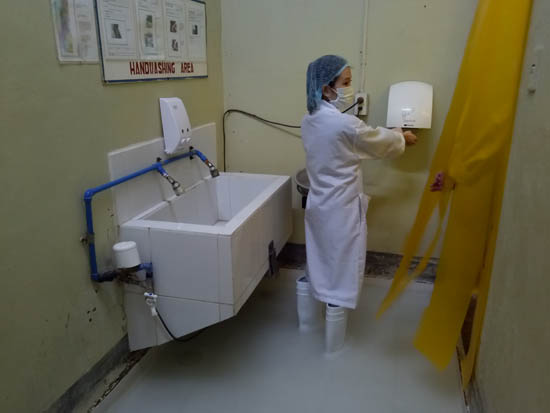 This is where I observed how the chickens are segregated as to size and weight.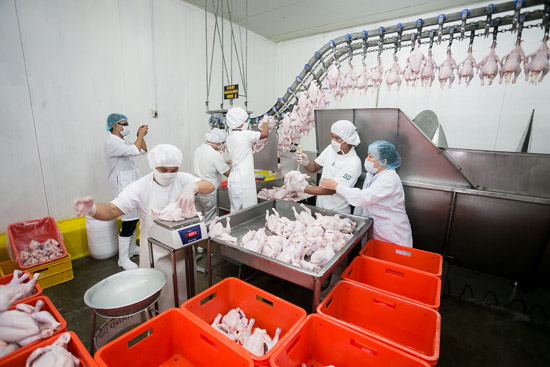 Some are marinated and most of these are  used for the Chooks-to-go brand which is marketed as the only roast chicken that can be enjoyed without sauce (masarap kahit walang sauce).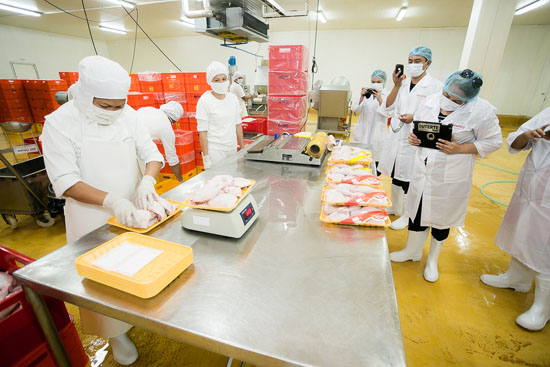 Chooks-to-Go offers oven-roasted chicken in sweet and pepper roast flavors. Fried Chooks is chicken that is fried after roasting, creating a deep flavoured taste.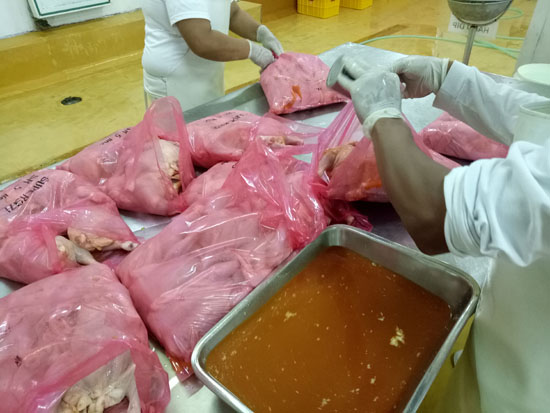 Fresh Chicken, Chicken Cut-Ups and Marinado are available under the Chooksie's brand.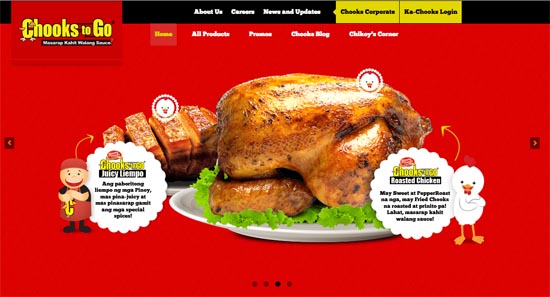 5. Uling Roasters in Mandaue City
After visiting the hatchery, the feed mill and the dressing plant, it is now time to taste the final product.  The catchy tagline 'Di 'raw' masyadong masarap pero pwede na.' amused me.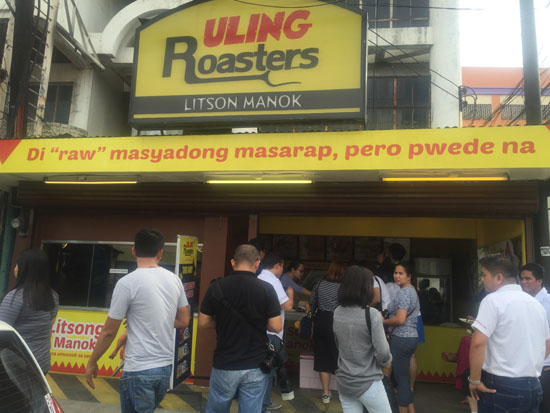 Mr. Ronald Mascariñas, President and General Manager of Bounty Agro Ventures, Inc. explains:
That tagline started as a joke but that joke stuck. Every time we shared the joke with various groups people are always amused. We eventually saw that as an opportunity to differentiate given that all other brands have various claims that they are the best or # 1 for so and so reasons. Nobody is making a claim that they are second best…The sloppy tagline encouraged trial, boosted name recall of the brand Uling Roasters and more importantly same store sales went up significantly with the wild re-branding. This tagline may be here for long.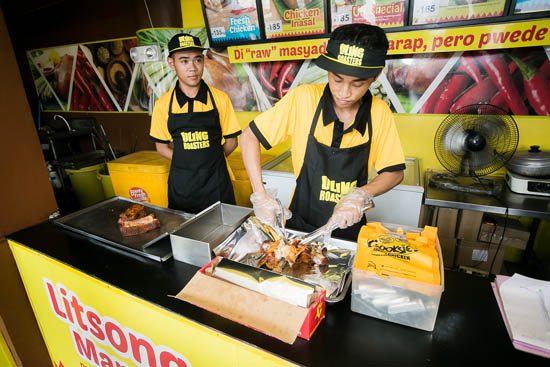 I love the inasal flavor. I wished there are more stalls in Metro Manila.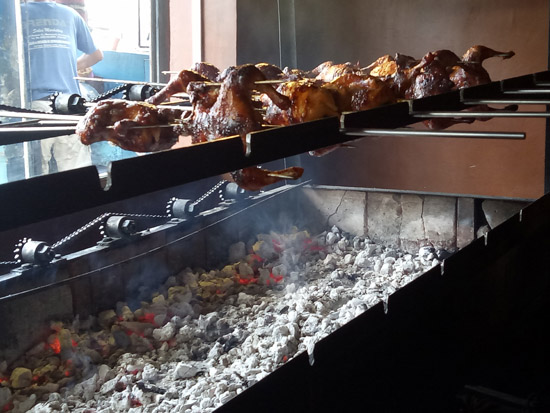 BAVI is extremely lucky to create a niche in  the oven roasted chicken . I can see they will soon become a dominant market leader in the roasted chicken industry.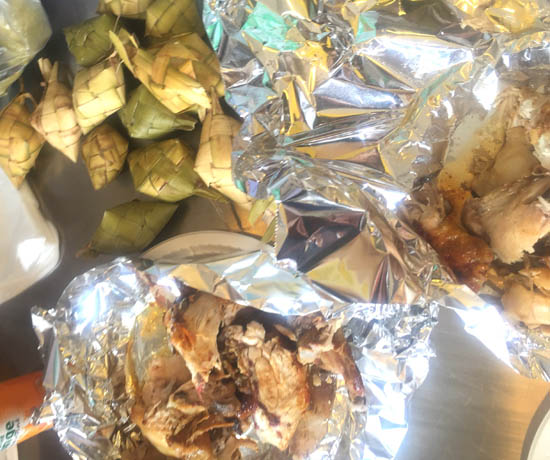 6. Giving the people the best so they can be the best 
What I love best about the Cebu Fam tour is knowing that they value the people behind BAVI . Mr. Ronald Mascariñas,  " saw the wisdom and benefit in the Toastmasters system of developing leaders through mentoring in writing and speaking."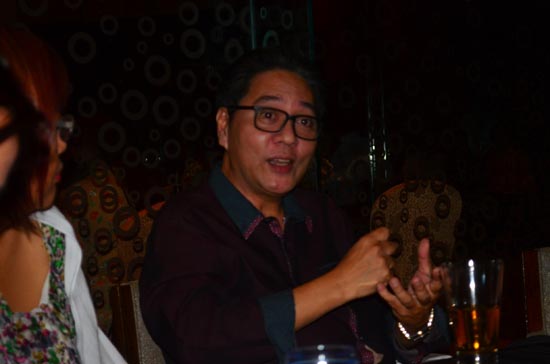 He said, "I want to develop their potentials, so they can be of help to one another. I will not allow my employees to miss this opportunity."  I can see it aligns with their company values by giving professional and personal development.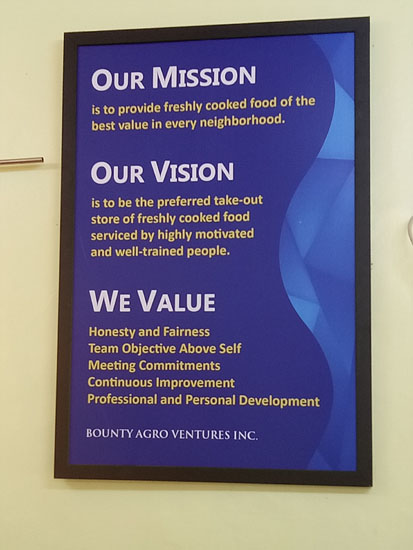 The BAVI fam tour enlightened me on the journey of the chicken adobo, roasted chicken, tinolang manok on the table, from the farm to my fork.