"I think we are the oldest here", my husband muttered as we assembled for the Color Manila Nite Run: Black Light Edition.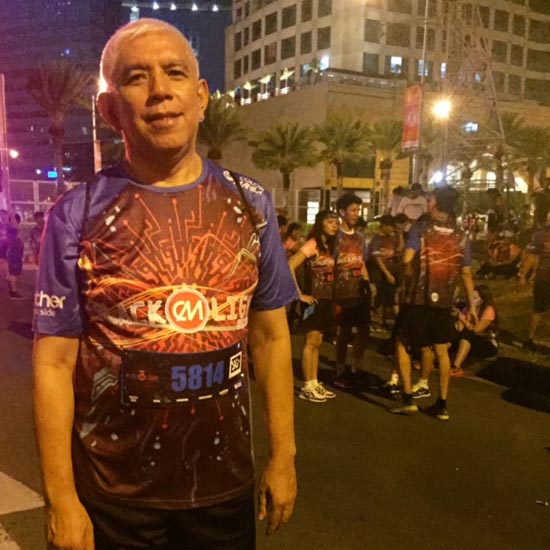 I laughed. "Don't worry, we are here for the fun!" There is no age limit when it comes to fun and definitely none when it comes to fitness. Reality is I don't like to run but I prefer to walk briskly. In fact, I have never joined any running events.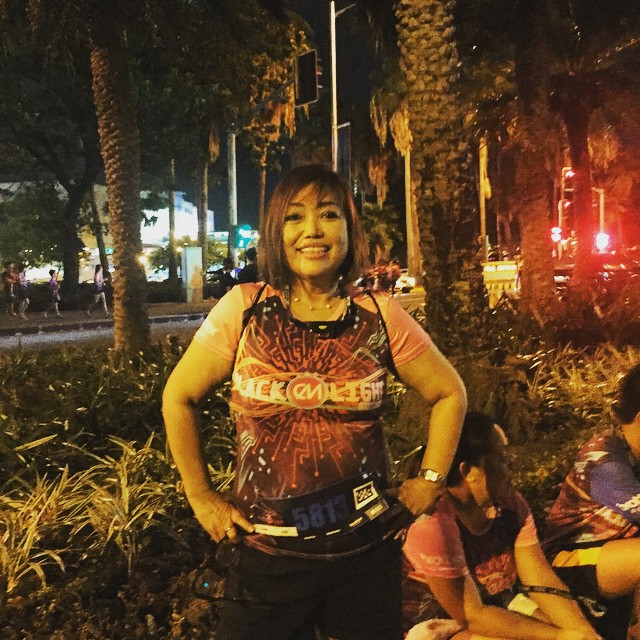 And well, why shouldn't I try new things, get out of my comfort zone? When I attend the launch of this fun run a few weeks ago, I was told this is not your usual fun run and not a competition. I like that. No pressure to reach the finish line but just to enjoy the moment. Who knows, this might actually be the event to encourage me to even take the sport more seriously one day.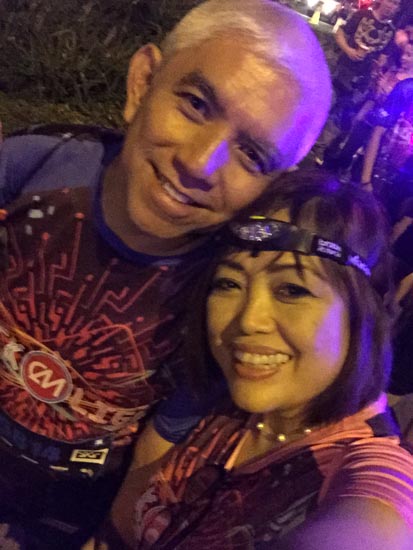 The Color Manila Nite Run: Black Light Edition is a "color festival, a fun run like no other, and a party rolled into one. It's like that party but you wake up early for it, and never regret. The fun does not start at the finish line where you hear the bands. The party starts when you hear Gun Start. "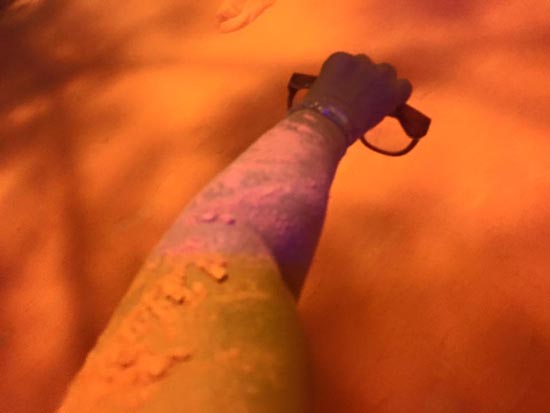 As my husband and I started running/walking to our goal, we literally encountered the most colorful confetti ever. I got bombed with pink colored powder that smelled of candy. The entire time that we started running, from the gun start, the organizers started to explode powder on us. We passed by three color stations along our 3 K route. Each station has a specific color assigned. They made sure we all the happiest colors of the rainbow (yellow, blue, green, purple, orange) formulated to glow under UV light.  Each of us had a blacklight headlight that reflected this powder. I felt like my body was "tie-dyed"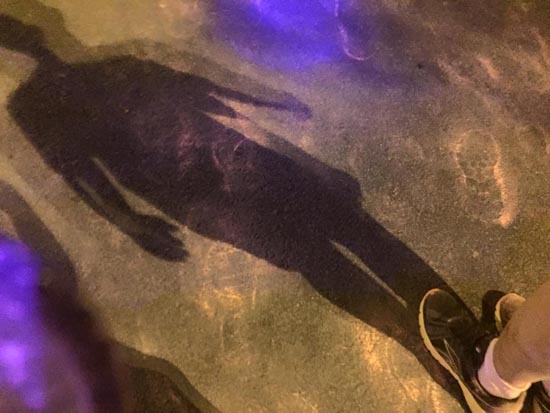 Even the streets exploded with colored rain. The only sad people were those caught in traffic as we passed through intersections.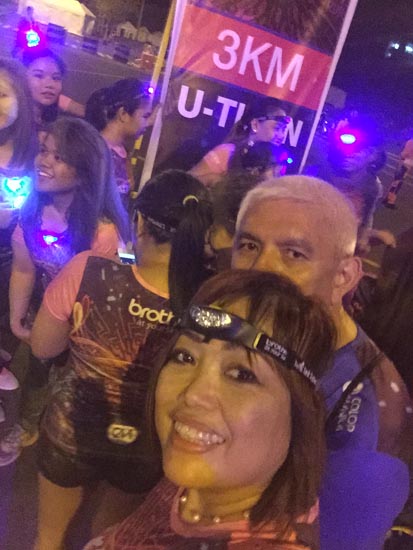 There was so much happy-spirit fever everywhere as colors transferred from one person to another. The best part is finishing the fun run as we each got our finishers' medal. Mission accomplished. Fun and run! You know what, I am seriously considering joining more fun runs before I take this sport seriously.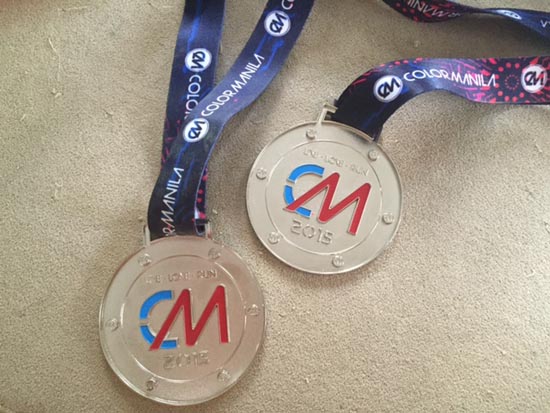 The young ones continued to party as we sat by the grassy corner, wiping off our tinkerbell dust before heading off to our car. And by party, this meant being with "a bunch of happy, supersonic, neon-colored balls of energy dancing while singing" .
"Let's look for another fun run", says my husband .
Uh-oh,here we go.