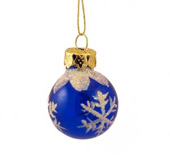 Tis the season to be jolly…fa-la-la-la-la. Right, it may be a season to be jolly for some of us but there are a few out there who experience the holiday blues for so many reasons. I can see it in the emails I receive. I am not a therapist but for some reason, more and more visitors email me asking for advice for all sorts of reason. Of course, their questions are for my eyes only. They are sad, lonely and depressed. The suicide rate is even the highest during this holiday season. How I wish I could help but I am not a professional counselor though I can offer friendly advice. I've gathered a few tips for those feeling the holiday blues. As you might know, the holiday blues is defined as a feeling of sadness, loneliness, depression and even anxiety that often occur in and around the holiday season." You or your loved one might be having a temporary spell of the blues without knowing it. There is nothing abnormal about having the "holiday blues," which are more like a mood than any sort of lasting condition. Depression, anxiety, and other psychological symptoms are associated with the holidays because this season brings back memories of a happier time in our lives.
Who experiences the Blues?
People who might be at risk for feeling blue at the holidays include:
Someone who has a death in the family
Someone who has experienced financial setbacks at the holidays
Someone who is separated from loved ones at the holidays with work, military obligations or other reasons
Someone who has experienced other losses – moving, recent difficult medical diagnosis
Someone who has experienced a change in lifestyle – getting married, getting divorced, new baby
Someone who tends to be depressed, stressed, anxious

How will you recognize you have the blues?
Headaches
An inability to sleep or sleeping too much
Changes in appetite that cause either weight loss or gain
Agitation and anxiety
Excessive or inappropriate feelings of guilt
Diminished ability to think clearly or concentrate
Decreased interest in activities that usually are enjoyable, such as: food, sex, work, friends, hobbies and entertainment.

How does one cope with the Holiday Blues?
For anyone feeling blue during the holidays can follow some very basic, common sense steps to help in coping with the blues.
Take things one day at a time and if need be one hour at a time.
Try and maintain a normal routine. Keep doing your normal daily activities.
Get enough sleep or at least enough rest.
Regular exercise, even walking, helps relieve stress, tension and improve moods.
Eat a healthy, balanced diet. Limit high calorie foods and junk food.
Avoid using alcohol, medications or other drugs to mask the pain.
Do those activities or things and be with the people that comfort, sustain, nourish and recharge you.
Remember the healthy coping strategies you have used in the past to survive challenges. Draw on these strengths again.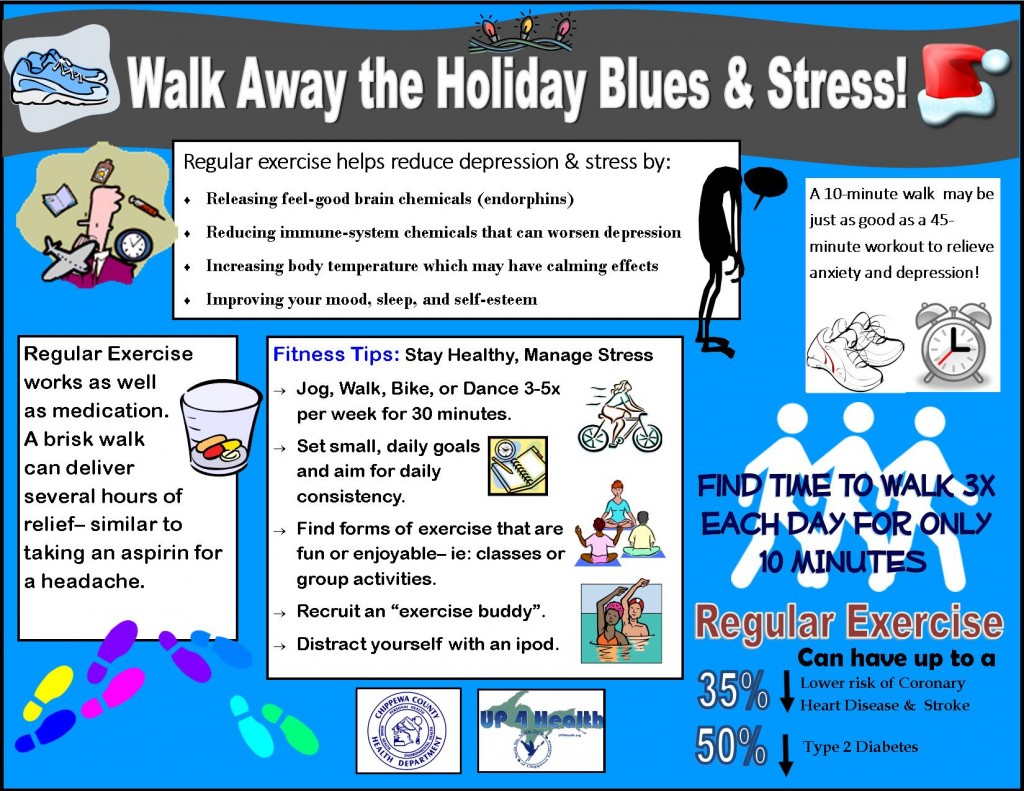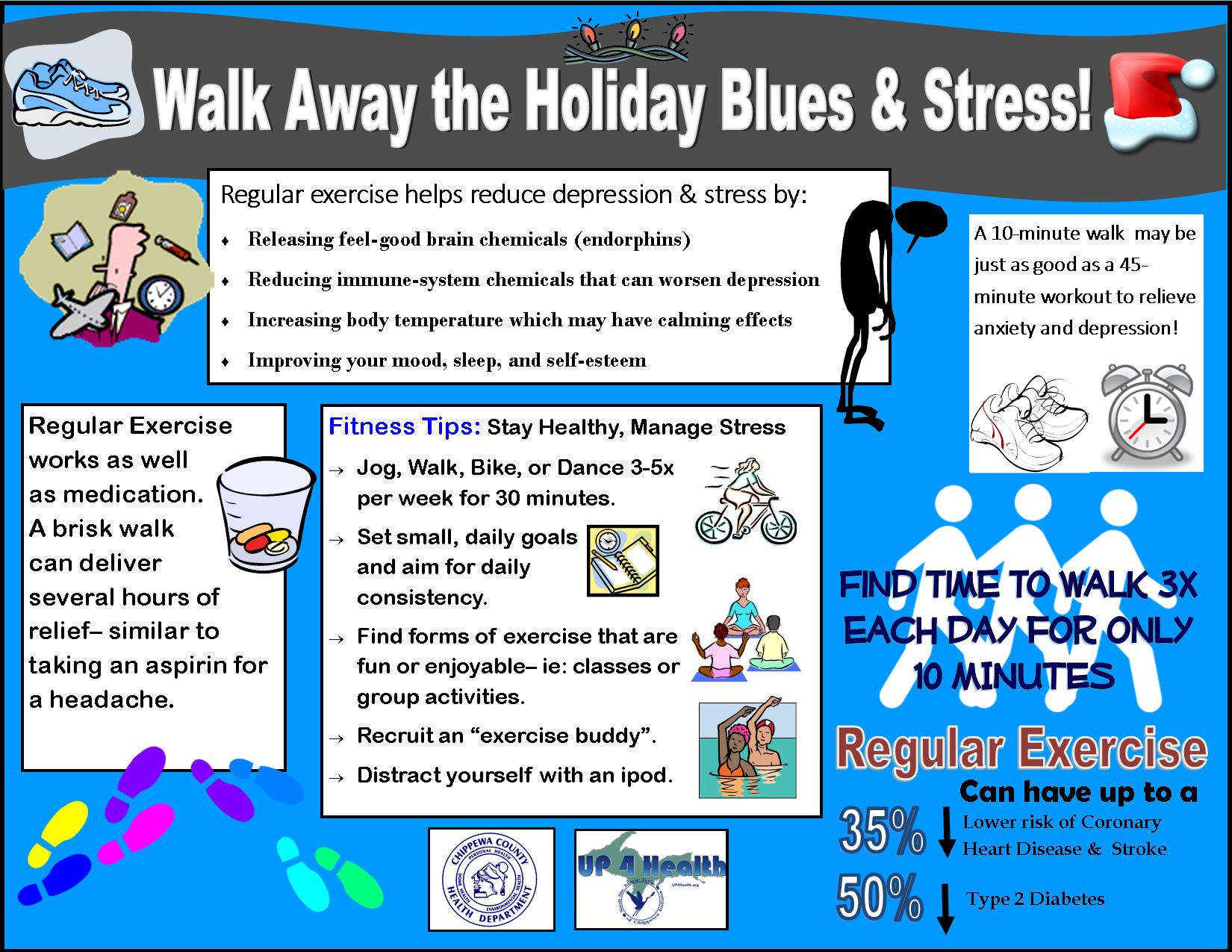 What does one do to feel less blue during the Holidays?
There are several things that can help in making it easier to manage the blues.
Determine your priorities and establish realistic goals for the holidays.
Delegate some responsibilities to others.
Take time for yourself.
Minimize financial stressors by setting a budget and sticking to it.
Enjoy free holiday activities.
Think about giving a free gift from your heart. Your time or your presence.
Be around supportive people.
Volunteer and help someone else.
Create a New Holiday Tradition.
Find a new place or a new way to celebrate.
Source: Holiday Blues – Feeling Sad, Lonely or Depressed During the Holidays?
For those facing Christmas alone for the first time due to death of a loved one, I encourage you to reach out to someone you trust and share your feelings with them. Devote a place and time before Christmas Day in which you can openly honor your loved one and acknowledge your feelings. On Christmas Day, intentionally set your focus on family and friends who not only share in your loss, but who bring precious gifts of love and support to aid in your healing journey.
Be aware that the hurts of a loss, a broken relationship, or simply of being alone are magnified during the holiday. Look for those around you who are hurting and care for them, spend time with them, love them.
For those that lost a child, here are two posts I wrote ,on Coping and Surviving Christmas and Handling the Holidays.
Just know that while the Holiday Blues can be emotional, intense and upsetting, these feelings tend to be temporary and last at the most for about 2 weeks. The Blues end and people generally feel better once the holiday season is over and get back into their normal daily routine.
For many years after my son died, Christmas was a dreaded holiday by my husband. In turn, I dreaded his sour mood. Today, I look forward to the holiday season more than ever. I smile and sigh that finally my husband is able to handle the holidays a little bit better. I gather in my blessings and count them all. I count the blessings of the most important people in my life and I find the peace that comes with counting a holiday of joy remembered and love shared. Love never dies, and the light always shines in our hearts and home.
Image via blog.carvana.com